USask history professor wins teaching excellence award
Dr. Frank Klaassen (PhD) is known for the innovative games he has created to teach aspects of social history
By Shannon Boklaschuk
A University of Saskatchewan (USask) professor has been named a winner of a 2020 CARA Award for Excellence in Teaching.
Dr. Frank Klaassen (PhD), a faculty member in the Department of History in USask's College of Arts and Science, was one of two North American scholars selected to receive the award from CARA, a standing committee of the Medieval Academy of America.
The CARA Award for Excellence in Teaching Medieval Studies recognizes Medieval Academy members who are outstanding teachers and who have contributed to the profession by inspiring students at the undergraduate or graduate levels or by creating innovative and influential textbooks or other materials for teaching medieval subjects.
The $1,000 prize will be awarded at the upcoming Medieval Academy annual meeting on March 27, 2020, at the University of California, Berkeley.
"Prof. Klaassen has been an exemplary and inspiring teacher on many fronts: in his innovative and creative approaches to teaching medieval history through games and public exhibits; in his mentorship of graduate students; and in his support for meaningful and impactful undergraduate inquiry," said Dr. Yin Liu (PhD), director of USask's Classical, Medieval, and Renaissance Studies (CMRS) program.
"His own work on late medieval magic is fully incorporated into his teaching, and has allowed his students to observe and to be engaged in groundbreaking, hands-on research."
Klaassen, who previously served as CMRS director, is well known for the innovative games he has created to teach aspects of social history. In 2018, for example, he led the development of The Renaissance Marriage Game. It simulates marriage negotiations in pre-modern Italy and has been used as a teaching tool at USask and elsewhere.
Klaassen has also worked with his students to create a card game called Virtus, which focuses on medieval masculinity. Professionally printed copies of Virtus have been sold through USask's Museum of Antiquities, with advance orders priced at $40. Proceeds from the game support programming at the museum, and orders have been received from all over the world.
Klaassen, who has been at USask since 2000, is the author of several books on magic history, including The Transformations of Magic: Illicit Learned Magic in the Later Middle Ages and Renaissance (Penn State University Press, 2012), winner of the Margaret Labarge Prize, and Making Magic in Elizabethan England (Penn State University Press, 2019). He is currently completing The Magic of Rogues: Necromancers and Authority in Early Tudor England and Everyday Magicians in Tudor England co-authored with Sharon Wright.
Through curating museum and library exhibits, Klaassen has helped train his students in research methodologies and has engaged them in educating fellow students and the general public. Two iterations of a senior undergraduate course resulted in student-curated displays for USask's Special Collections—one on a modern kabbalistic manuscript and one on Reginald Scot's Discoverie of Witchcraft.
A collaboration between Klaassen, Dr. David Porreca (PhD) of the University of Waterloo and Klaassen's former graduate student, Samuel Gillis Hogan, resulted in a museum exhibit called Magic Ancient and Modern: Materials and Imagination. The exhibit was on view at USask before travelling to Western Michigan University and St. Jerome's University College in Waterloo, Ont., from January to September 2017.
More recently, Klaassen helped to organize an evening seminar in Saskatoon in October 2019 on pre-modern magic, featuring featured scholars from across the country and the world. The event was attended by faculty, students and members of the general public and was accompanied by an interactive display that included student work.
Klaassen is also a member of the local roots-rock band The Wrong Johnsons, which regularly performs fundraising concerts for Comitatus, the CMRS student group. The band's next performance in support of Comitatus will take place on March 7, 2020, at Amigos Cantina.
---
Related Articles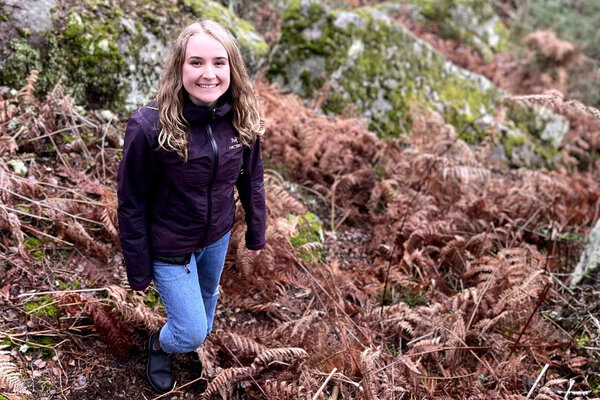 USask biology student Rachel Andres is making plans to continue her love of plant science research at the University of Oxford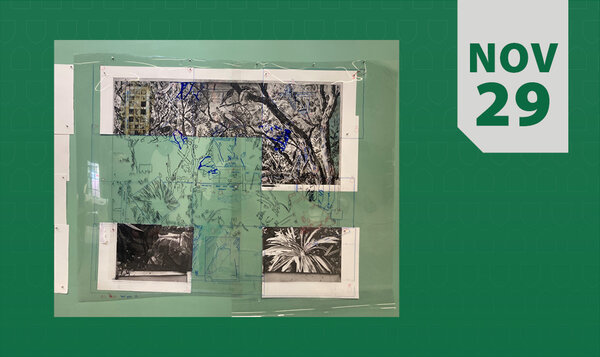 A talk by visiting artist Jillian Ross, master printer and founder of Jillian Ross Print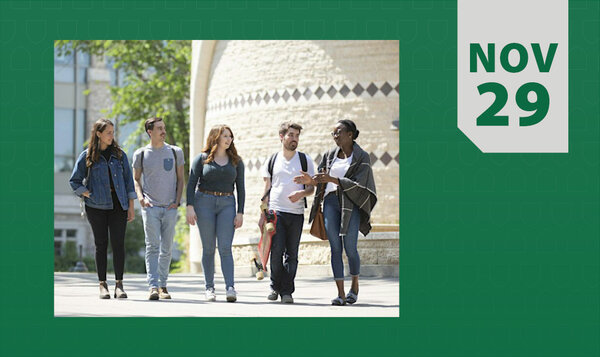 Join us for an interactive workshop as we launch our collective vision for advancing EDI in the college