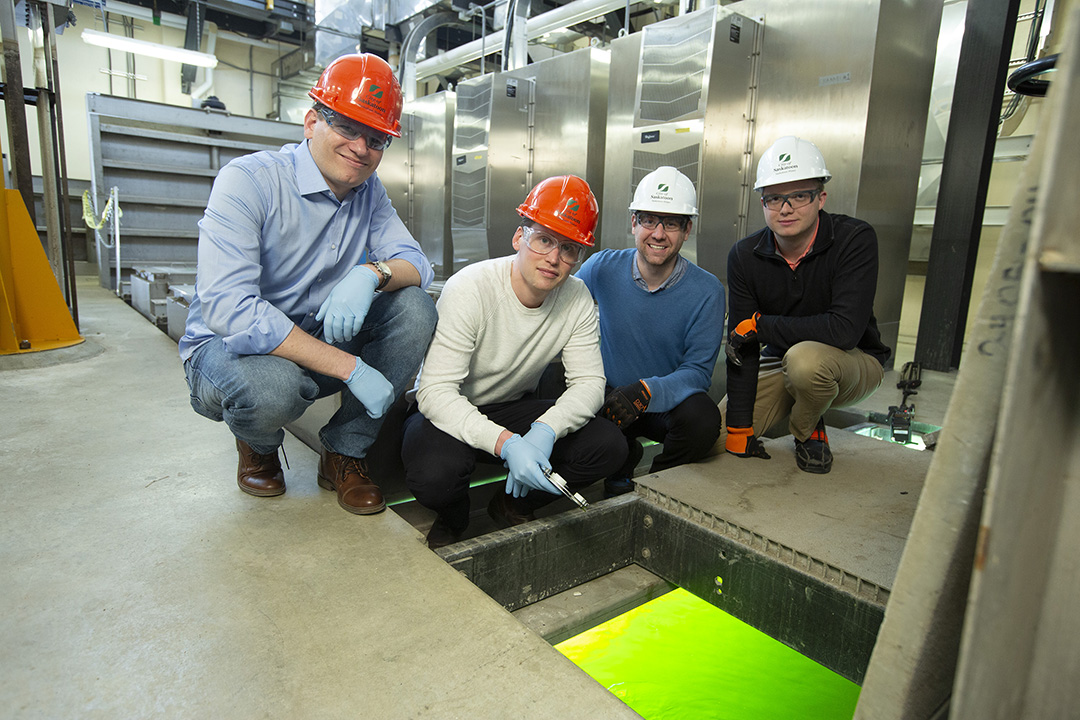 USask research projects with the City of Saskatoon awarded nearly $150K to target urban issues
Improving Saskatoon's downtown, extending voting rights and reducing queer youth homelessness are among the projects by College of Arts and Science researchers
Measuring pharmaceuticals in Saskatoon's wastewater, diverting food from the landfill to save money and the planet, and improving property assessment appeals are some of the first research projects of the new Research Junction collaboration between the City of Saskatoon and University of Saskatchewan (USask) researchers.
"It is incredible to see City employees and university researchers come together to solve problems and address such a wide variety of issues facing Saskatoon," said Mayor Charlie Clark. "This helps us move forward as a community and shows how we can lead the country through collaboration to create the best results for our community and residents. As we work together on these projects, we can create real benefits and build a healthy, strong and sustainable future."
Five projects have been awarded a total of $100,000 through the Research Junction Development Grant program, a jointly funded university-municipal research partnership announced in September of 2019.
"Through the power of research, these collaborative projects will address some tough challenges in our community," said USask President Peter Stoicheff. "It is exciting to see from this list of approved projects the first concrete ways in which this strategic partnership will help build a better Saskatoon."
The grants provide researchers with access to the City's resources, data and expertise, and provide City staff with access to analyses and data resulting from the projects to inform decision-making. Projects funded through the initiative also create hands-on learning and research opportunities for USask students and post-doctoral fellows, helping them prepare for future careers.
The first Research Junction projects funded are:
Preventing food from going to waste. USask community health and epidemiology researcher Rachel Engler-Stringer will work with the City's community leadership and program development manager Katie Burns to find ways to prevent surplus food from food-based businesses from ending up in the landfill by studying and providing information to these businesses on how to donate. The Saskatoon Food Council will coordinate the project. The aim is to reduce the environmental impact of edible food ending up in the landfill. If all surplus food was reclaimed, it could divert 13,000 tonnes of food city-wide and save up to $138,000 worth of space per year at the City's landfill.
Improving municipal appeals. USask law professor Heather Heavin will collaborate with Alan Rankine a lawyer with the City Solicitor's Office to examine three high-volume, City-appointed tribunals (Board of Revision, Development Appeals Board, and License Appeal Board). The goal is to promote efficient and reliable City-appointed tribunals.
Increasing demand for downtown living. USask urban planner Ryan Walker and city centre planner Brent McAdam will work with other USask researchers, the City's urban design manager, and the executive director of the Saskatoon Downtown Business Improvement District to examine how downtown Saskatoon can be made a more attractive location in which to live. The team will study other cities and survey Saskatoon's current, new and long-term downtown residents. The results will provide evidence-based data to inform decisions on key proposals for the City's future downtown development.
Exploring municipal voting rights for permanent residents. USask political scientist Joe Garcea will collaborate with the City's diversity and inclusion consultant (immigration) April Sora to examine extending the right to vote in Saskatoon's municipal elections to non-citizens who are Canadian permanent residents. Permanent residents already hold voting rights in New Zealand, Australia, and some countries in Europe. In recent years this issue has been explored by a few major cities in Canada.
Measuring pharmaceuticals in Saskatoon's wastewater. USask toxicology researcher Markus Brinkmann, in collaboration with other researchers from USask's Toxicology Centre and the College of Engineering, will work with City's wastewater treatment plant operations manager Mike Sadowski to conduct comprehensive measurements of pharmaceuticals—antibiotics, pain killers, beta-blockers, hormone-like substances and others. The treated wastewater is discharged after an extensive treatment process from Saskatoon's wastewater treatment plant into the South Saskatchewan River. Pharmaceuticals, while not officially regulated in wastewaters, have become an important class of wastewater elements that many treatment plants across Canada have worked to measure. By sampling water in the wastewater treatment plant and downstream in the river, the researchers will work to better understand and stay current with technology and new solutions to treat wastewater.
Two additional collaborative projects have also been awarded nearly $50,000 for research relating to homelessness in Saskatoon through a related program, "Pathways to Equity," funded by an anonymous donor.
The Pathways to Equity projects are:
Improving quality of life and reducing poverty through oral health. USask dental public health specialist Dr. Keith Da Silva and the Community-University Institute for Social Research (CUISR) led by co-directors USask professor emerita Isobel Findlay and the City's senior planner Bill Holden, will examine access to dental care and how it may enhance quality of life for Saskatoon's homeless population and those living in poverty. The ultimate goal is to reduce poverty by alleviating some social symptoms of poor oral health: lowered self-esteem, limited social interaction, and reduced employability.
Reducing 2SLGBTQ Youth Homelessness. USask women and gender studies researcher Marie Lovrod will work with City housing analyst Michael Kowalchuk and OUTSaskatoon executive director Rachel Loewen Walker, a queer and sexuality studies specialist. This team will study the success of OUTSaskatoon's Pride Home, a five-bed home for 2SLGBTQ youth. 2SLGBTQ youth are at high risk for housing insecurity and consequently have increased physical and mental health challenges. The aim of the project is to create an evidence-based model for reducing queer youth homelessness to be shared across Canada.
Applications are now open for the 2020 Research Junction Development Grant to support research projects carried out by USask researchers in partnership with City of Saskatoon staff. The deadline is May 15, 2020.
For more information, visit research.usask.ca/research-junction.
---
Related Articles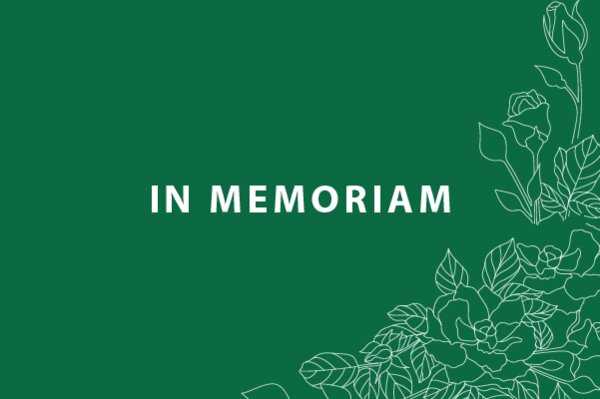 Courtney was a professor in the Department of Political Studies and a Senior Policy Fellow at JSGS for 58 years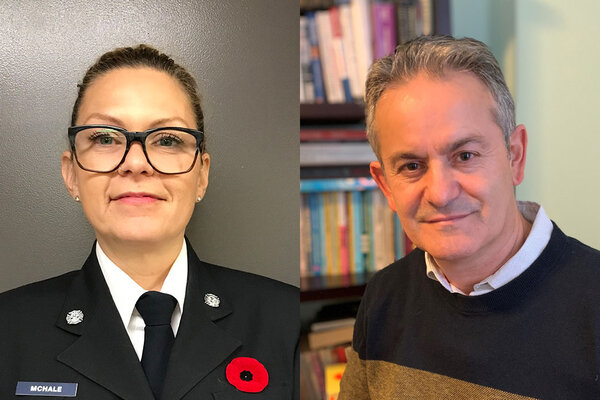 USask economics researchers and members of the Saskatoon Fire Department are looking to develop solutions to issues of housing insecurity and homelessness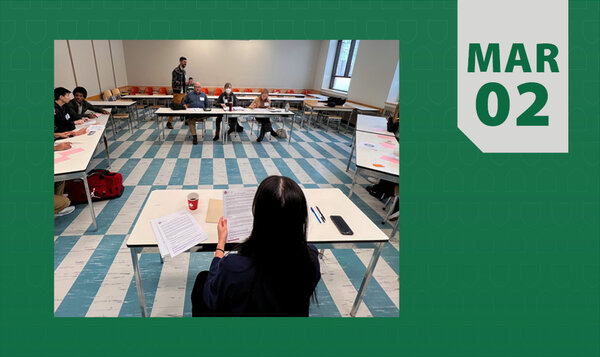 Teams of high school students are invited to examine and discuss ethical issues