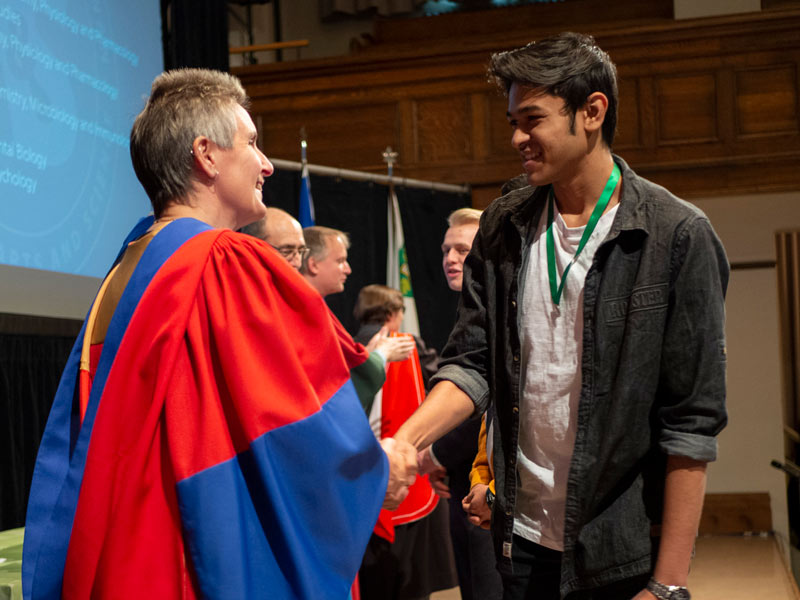 College of Arts and Science students recognized at Pinning Ceremony
College pins were presented to students in celebration of milestones in their academic careers
By Chris Putnam
Students in the College of Arts and Science celebrated milestones in their academic careers at three college Pinning Ceremonies this week.
Hundreds of students were presented with gold and silver pins by members of the college Dean's Executive Committee at the ceremonies at Convocation Hall on Jan. 14, 15 and 16.
"I'm here to honour my academic achievements and the fact that I have declared (a major). This is my path, my future career. I want to sort of celebrate that and congratulate the people beside me on making this choice," said Iryna Kutska, a third-year political studies student named to the 2019/20 Dean's Honour List.
The annual College of Arts and Science Pinning Ceremony is a new tradition that began in 2019. That year, students on the Dean's Honour List—which recognizes those with academic averages in the top five per cent of their programs—were presented with gold college pins.
The event was expanded in 2020 with two additional ceremonies honouring students nearing the completion of their degrees. Students in their third year of studies who have declared a major were presented with silver pins at the Jan. 15 and 16 ceremonies.
"By declaring a major, you've taken the next step—you are on your way to completing a College of Arts and Science degree. This is the perfect time to formally welcome you, both as students and future alumni of our college," Dr. Gordon DesBrisay (PhD), the college's vice-dean academic and the emcee of the event, told the audience at the Jan. 15 ceremony.
Dr. Peta Bonham-Smith (PhD), dean of the College of Arts and Science, spoke to the members of the audience about the "unlimited possibilities" open to them as students of Arts and Science, and of the lifelong connections they will have to their college.
"This college is your home, and we are proud to have you with us," she told the crowd.
Two College of Arts and Science alumni also addressed the audience. Dr. Vera Pezer (BA'62, MA'64, PhD'77), chancellor emerita of the University of Saskatchewan, spoke to the students on Jan. 14. A video message from Elizabeth Plishka (BA'19), the college's 2019 most outstanding graduate in health studies, was played at all three ceremonies.
Kenzy Horudko, a third-year student of psychology who attended the Jan. 15 ceremony, was happy to be recognized.
"I can bring the pin home, my kids can see that I've done a lot of hard work, and they can be proud of me," she said.
---
Related Articles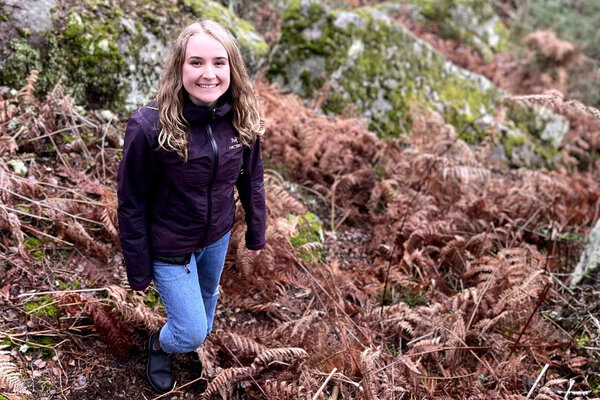 USask biology student Rachel Andres is making plans to continue her love of plant science research at the University of Oxford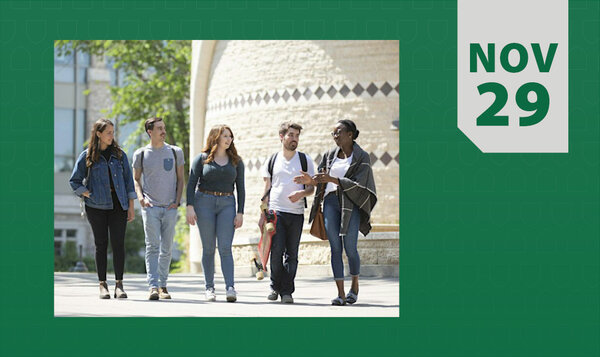 Join us for an interactive workshop as we launch our collective vision for advancing EDI in the college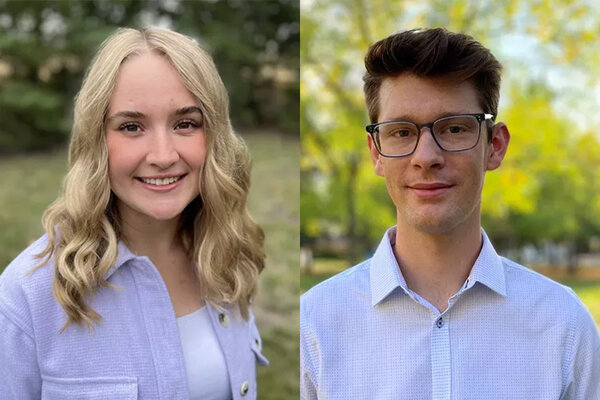 Biological sciences student Rachel Andres is one of two USask recipients selected for the prestigious Rhodes Scholarship