The Future of Parks and Public Space: What's Next?
Posted in Politics & Society
Dec 3, 2019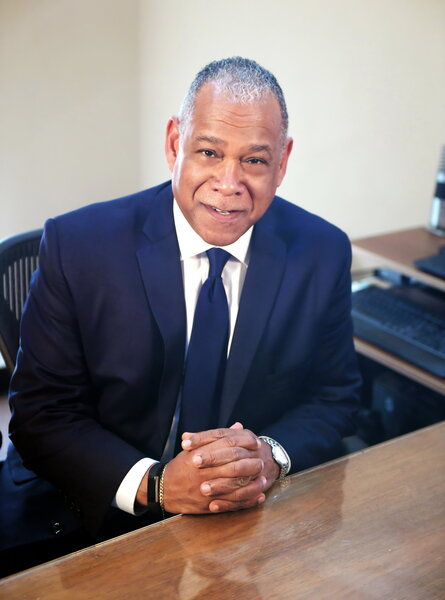 Commissioner Mitchell Silver will speak during a free public lecture in Saskatoon on Dec. 3.
Mitchell J. Silver, FAICP, PP, Hon. ASLA, Hon. RTPI, Hon. FPIA, FAcSS, Hon. NOMA
Commissioner of the New York City Department of Parks
2019 University of Saskatchewan (USask) Distinguished Visiting Planner
Free public lecture hosted by the Department of Geography and Planning, in partnership with the College of Arts and Science, City of Saskatoon, Meewasin Valley Authority, Great Places, Canadian Institute of Planners, Saskatchewan Professional Planners Institute and Design Council of Saskatchewan
Date: Dec. 3, 2019
Time: 7 pm
Location: Remai Modern (Theatre)
Speaker's Biography:
Mitchell Silver became commissioner of the New York City Department of Parks in May 2014. He is past president of the American Planning Association (APA) and president-elect of the American Institute of Certified Planners.
Silver is an award-winning planner with more than 30 years of experience. He is internationally recognized for his leadership in the planning profession and his contributions to contemporary planning issues. As parks commissioner, Silver oversees management, planning and operations of nearly 30,000 acres of parkland, which includes parks, playgrounds, beaches, marinas, recreation centres, natural areas and other assets.
Prior to returning to his native New York City as parks commissioner, Silver served as the chief planning and development officer and planning director for Raleigh, N.C. His career has included roles as a policy and planning director for New York City's Department of Planning, a principal of a New York City-based planning firm, a town manager in New Jersey and deputy planning director in Washington, D.C.
One of the nation's most celebrated urban thinkers, Silver has been elected to Planetizen's list of the 100 Most Influential Urbanists in the world (2017), and named an honorary member of the American Society of Landscape Architects (2017), a fellow of the Academy of the Social Sciences (2016), an honorary fellow of the Planning Institute of Australia (2015), a fellow of the American Planning Association (2014) and an honorary lifetime member of the Royal Town Planning Institute (2014). In addition, he has been honoured as one of the top 100 city innovators in the world by UBM Future Cities and, in 2012, the Urban Times named him one of the top international thought leaders of the built environment.