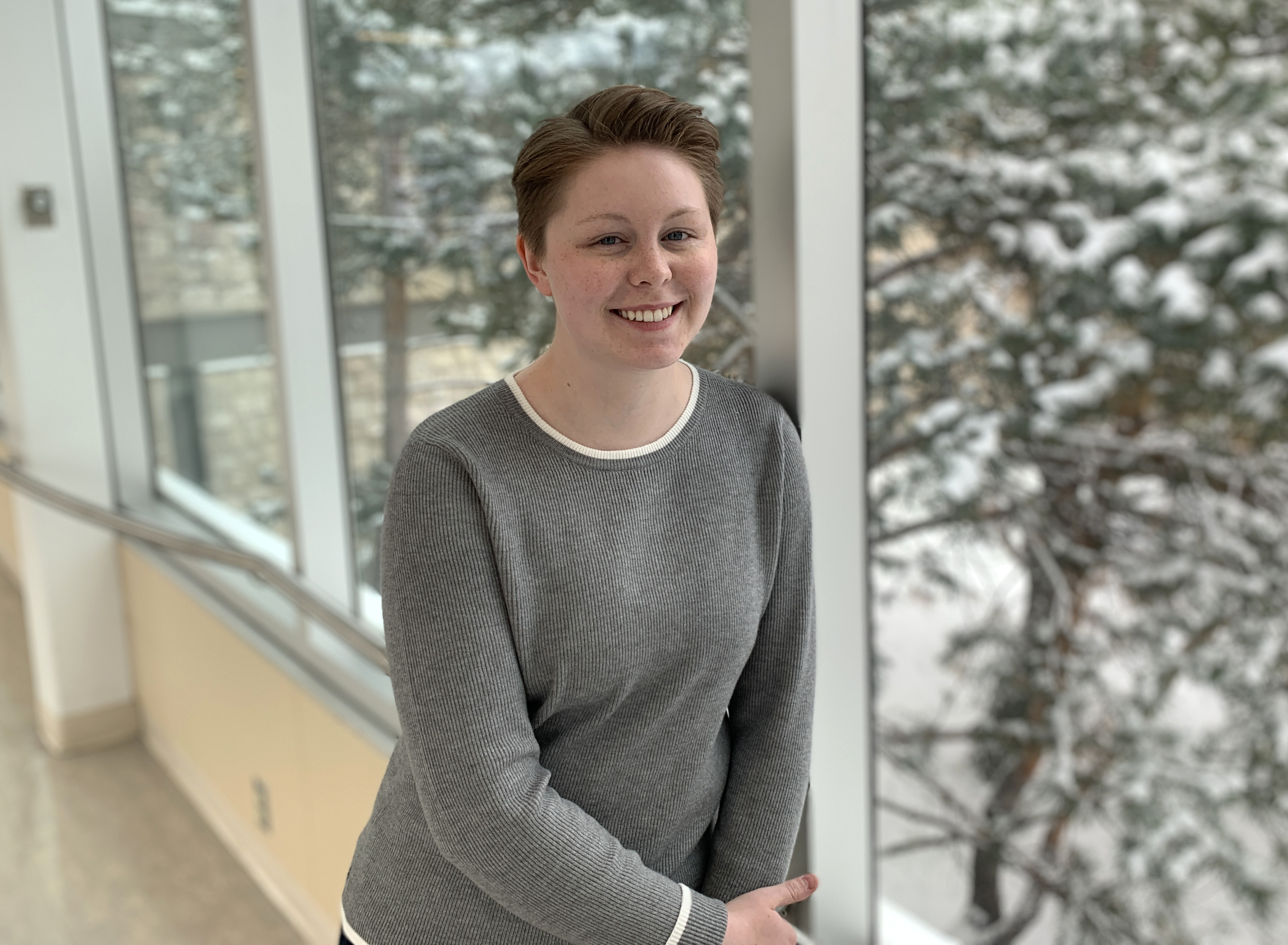 Award-winning archaeology student to search for unmarked graves at residential school site
Olenka Kawchuk wants to use her education in archaeology at the University of Saskatchewan to further reconciliation in Canada
By Shannon Boklaschuk
Olenka Kawchuk wants to use her education in archaeology at the University of Saskatchewan (USask) to further reconciliation in Canada.
Kawchuk is currently pursuing a master's degree at USask under the supervision of Dr. Terence Clark (PhD) from the College of Arts and Science's Department of Archaeology and Anthropology. Clark has worked with scholars from the University of Alberta to use ground-penetrating radar to locate unmarked graves of children who died at the Muskowekwan Residential School in east-central Saskatchewan.
During her graduate studies, Kawchuk also plans to use non-invasive methods, such as ground-penetrating radar, to help locate unmarked graves at a residential school site. To aid her work, she will look at historical maps and aerial photos and consult with community members and survivors about "what they remember about where things might have been."
"A lot of the time there's nothing left—no markers or anything," she said.
Kawchuk hopes to be able to determine roughly where the unmarked graves are located, so that community members can then commemorate the deceased in the ways they see fit. While Clark has worked at Muskowekwan, Kawchuk will focus on another residential school site during her grad studies. She said the location is still to be determined.
"We have these services that we can offer to communities who would be interested in that. Obviously we can't assume that everyone would be interested in doing that because it is a difficult process," she said. "It's a sensitive topic and obviously needs to be approached with caution and consultation."
As Kawchuk learned more about reconciliation throughout her undergraduate studies, she also became more interested "in how those principles can be applied through archaeology and how we can use the technologies that we have to advance the aims of reconciliation" and to move forward with the Truth and Reconciliation Commission of Canada's 94 Calls to Action.
"The National Centre for Truth and Reconciliation has made it a priority for them to gather information, and archive information, about where graves are buried and approximately how many there are—which is another thing that we want to try and figure out," Kawchuk said.
"This month I was in Winnipeg for a workshop, as part of the National Trust Conference, and the workshop was specifically on residential schools. So we got to hear from different community delegates and researchers on what they're doing in their respective communities with their residential school site—whether they want to turn their building into a museum, or just simply tear it down and erect (perhaps) a memorial park. So it was interesting to see the different directions each community is going in."
While Kawchuk has already started her graduate studies, she will officially receive her undergraduate degree—a Bachelor of Arts (high honours) in archaeology—during USask's Fall Convocation on Nov. 13. Her academic achievements will be recognized with two convocation awards: the University Medal in Social Sciences and the Dean's Medal.
The Dean's Medal is awarded annually at Fall Convocation to the most distinguished graduate of the College of Arts and Science selected from the recipients of the Rose Litman Medal in the Humanities, the University Medal in Social Sciences, the University Medal in the Sciences and the University Medal in the Fine Arts.
"I'm honoured. I didn't really expect that," said Kawchuk of receiving the two awards. "I was proud of myself because I was given a graduate scholarship from my department, which was exciting, so I was already happy. So this, on top of that, was just awesome."
Kawchuk, who is originally from Saskatoon, came to USask after graduating from Walter Murray Collegiate. She originally thought she would major in biology when she started university, but she found a first-year archaeology class so intriguing that she decided to switch her focus.
"I kind of always had an interest in it when I was a kid: ancient Egypt and pyramids and Roman archaeology and stuff like that," she said. "But actually, when I came here and started taking classes in archaeology, I sort of realized how much Canadian archaeology there is and how diverse and interesting it is here."
Throughout her undergraduate studies, Kawchuk took part in field school with Dr. Ernest Walker (PhD) at Wanuskewin Heritage Park. In 2018, she also spent five weeks with Clark working on the shíshálh Archaeological Research Project (sARP), a long-term collaborative project based in Sechelt, B.C. It has uncovered the most elaborate pre-contact burials yet known in Canada, with one individual interred with more than 350,000 ground stone beads.
"That was a really awesome experience. It's a very community-focused project; they've been running it for 10 years in collaboration with the shíshálh Nation out there," said Kawchuk. "It was a really cool experience that sort of gave me an idea of working in a different part of Canada than the field school here."
One of the things Kawchuk appreciates about her education in the College of Arts and Science is the opportunities she has had to explore diverse and varied classes, including psychology. Her advice to fellow students is to follow their passions.
"When you find something that you're really interested in, the rest will follow," she said.
---
Related Articles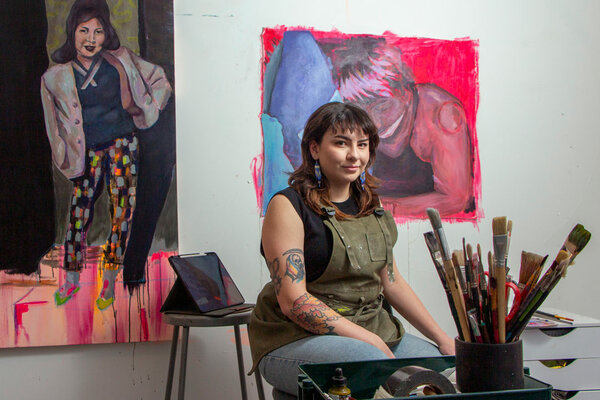 MFA student won a 2023 Outstanding Student Achievement in Contemporary Sculpture Award from the International Sculpture Center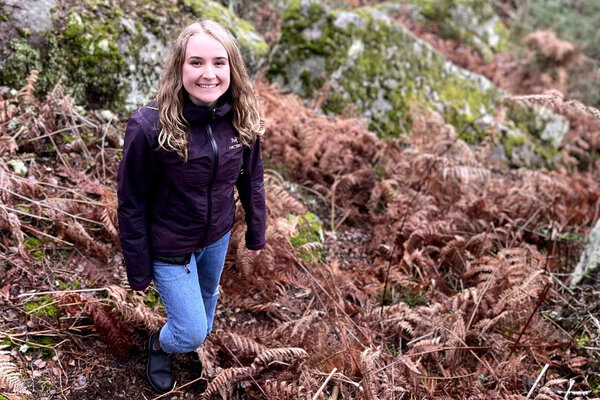 USask biology student Rachel Andres is making plans to continue her love of plant science research at the University of Oxford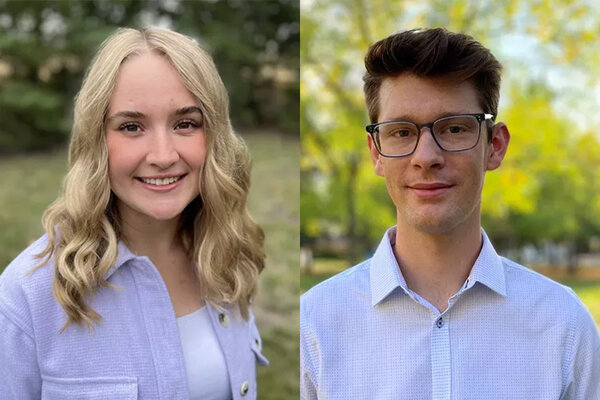 Biological sciences student Rachel Andres is one of two USask recipients selected for the prestigious Rhodes Scholarship