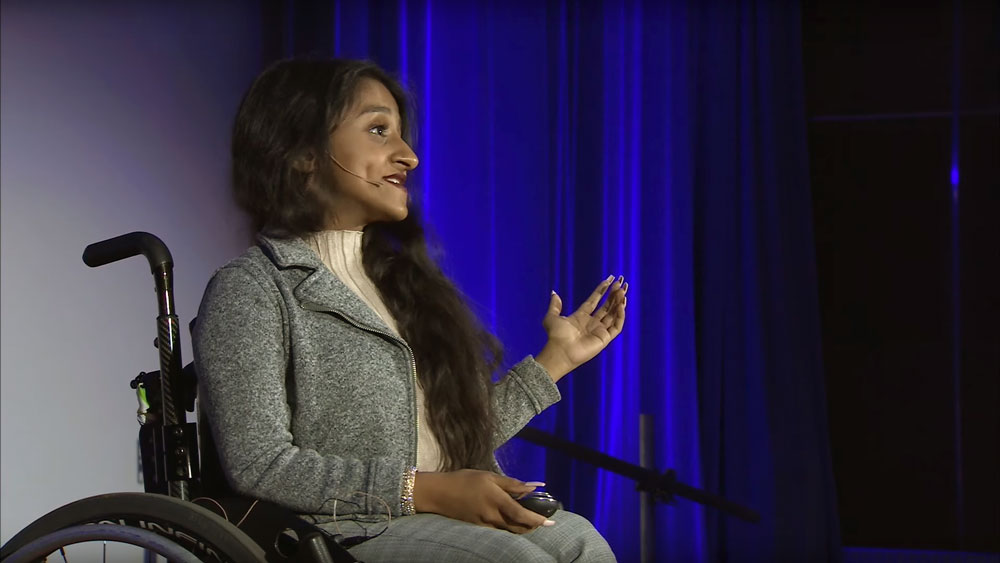 Watch: TEDx talks by College of Arts and Science speakers
Videos of TEDx talks by seven faculty members and one student are now available online
On Sept. 7, 2019, the University of Saskatchewan (USask) hosted its first TEDx conference: a one-day event in which speakers from campus and the Saskatoon community broadcast their ideas to the world.
Eighteen presenters delivered TEDx talks to a sold-out audience at the USask Health Sciences Building. Seven faculty members and one student from the College of Arts and Science were among the speakers, addressing topics that included maternal health, the power of music and overcoming adversity.
Videos of the TEDxUniversityofSaskatchewan talks are now available to watch for free on the TED website. Talks by the eight College of Arts and Science speakers are featured below.
Talk summaries provided by TEDxUniversityofSaskatchewan
---
Dr. Colleen Anne Dell (PhD): Therapy Dogs and Recovery from Addiction
What if we included domesticated animals, and in particular dogs, into the recovery plans of people struggling with addictions?
Colleen Anne Dell is a professor and Centennial Enhancement Chair in One Health and Wellness at the University of Saskatchewan in the Department of Sociology and School of Public Health.
---
Dr. Lorin Elias (PhD): The Lefts and Rights of Everyday Life
The human brain is lopsided in both structure and function, which results in lopsided behaviour from all of us. Some of these lateral biases are obvious, like handedness, but others are hidden in plain sight, such as our biases in how we pose for photographs, cradle a baby, turn our heads while we kiss or even create lopsided art, architecture and advertisements.
Lorin Elias is a professor of psychology and the associate dean student affairs in the College of Arts and Science.
---
Tasnim Jaisee: Overcoming Adversities of an Incurable Disorder
People always second-guess themselves, to a point where they let their fears of failure stop them from opportunities that come their way. We miss every one of the chances we don't take, and later some of these opportunities we miss out on end up being our sources of regret. The only way we stop reminiscing about what we could make of our lives is to take the first step in making our ambitions a reality.
Tasnim Jaisee is a student of political studies as well as women's and gender studies at the University of Saskatchewan. She is the 2019/20 president of the Arts and Science Students Union (ASSU).
---
Dean McNeill: Please Listen Carefully
Dean McNeill has taught, composed, researched and performed music primarily in the jazz and classical idioms. A Western Canadian Music Award winner, McNeill tells us why we need to listen carefully.
Dean McNeill is a professor in the Department of Music.
---
Dr. Christy Morrissey (PhD)
Christy Morrissey has 20 years' experience working on issues related to environmental contamination from pesticides and other chemicals, as well as the use of birds as indicators of environmental change. In this talk, she shares her lifelong passion about birds and what exactly they are telling us about our food production system.
Christy Morrissey is a professor at the University of Saskatchewan in the Department of Biology and the School of Environment and Sustainability.
---
Alison Norlen: Art as Life
Our own perspective represents a microcosm of what we already know, what has been discovered, shown to us, digested. While challenging, it is imperative to learn to grow, question always, and listen, look, watch and think. Artists are known for taking information—absorbing what is given—and using it to discern information that is hidden.
Alison Norlen is a professor in the Department of Art and Art History.
---
Dr. Darrin Oehlerking (DMA): Building Community Through Music
Music has always connected people. In a talk featuring an ensemble performance, Darrin Oehlerking shares how music has built bridges in the prairies.
Darrin Oehlerking is an associate professor in the Department of Music.
---
Dr. Corinne Schuster-Wallace (PhD): Building Bridges to Improve Maternal Health—A Water Story
Corinne Schuster-Wallace has broad experience at the water-health nexus including environmental factors for, and environmental change impacts on, waterborne disease and the linkages with human health, wellbeing, and development. In this talk, she examines how academics can engage successfully with universities and NGOs in East Africa to enhance capacity and improve practice for better maternal health outcomes.
Corinne Schuster-Wallace is a researcher with Global Water Futures and a faculty member in the Department of Geography and Planning at the University of Saskatchewan.
---
Related Articles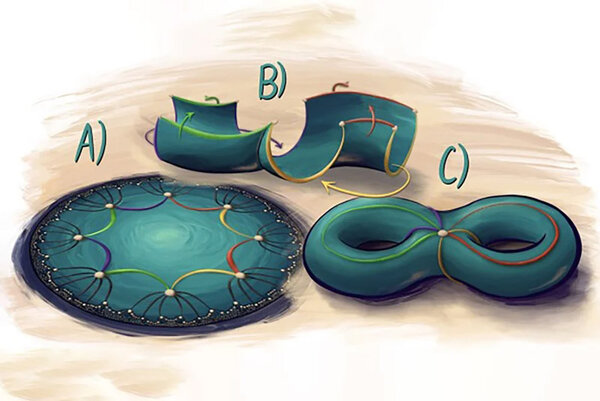 At USask, a mathematician and a musician collaborated to turn a quantum research paper into a jazz performance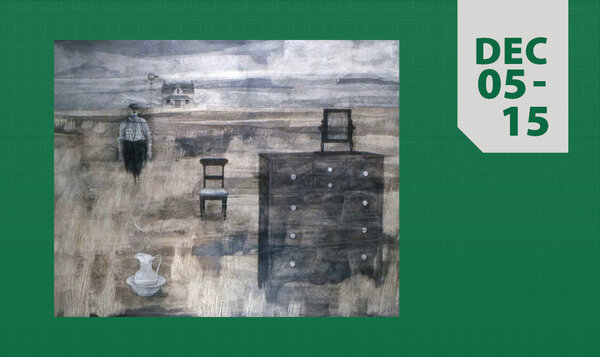 A collaborative exhibition by USask students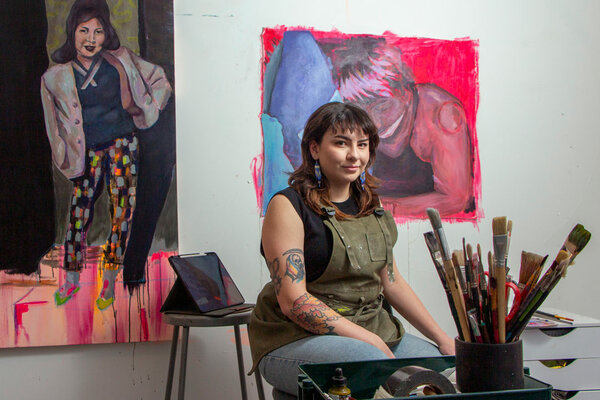 MFA student won a 2023 Outstanding Student Achievement in Contemporary Sculpture Award from the International Sculpture Center