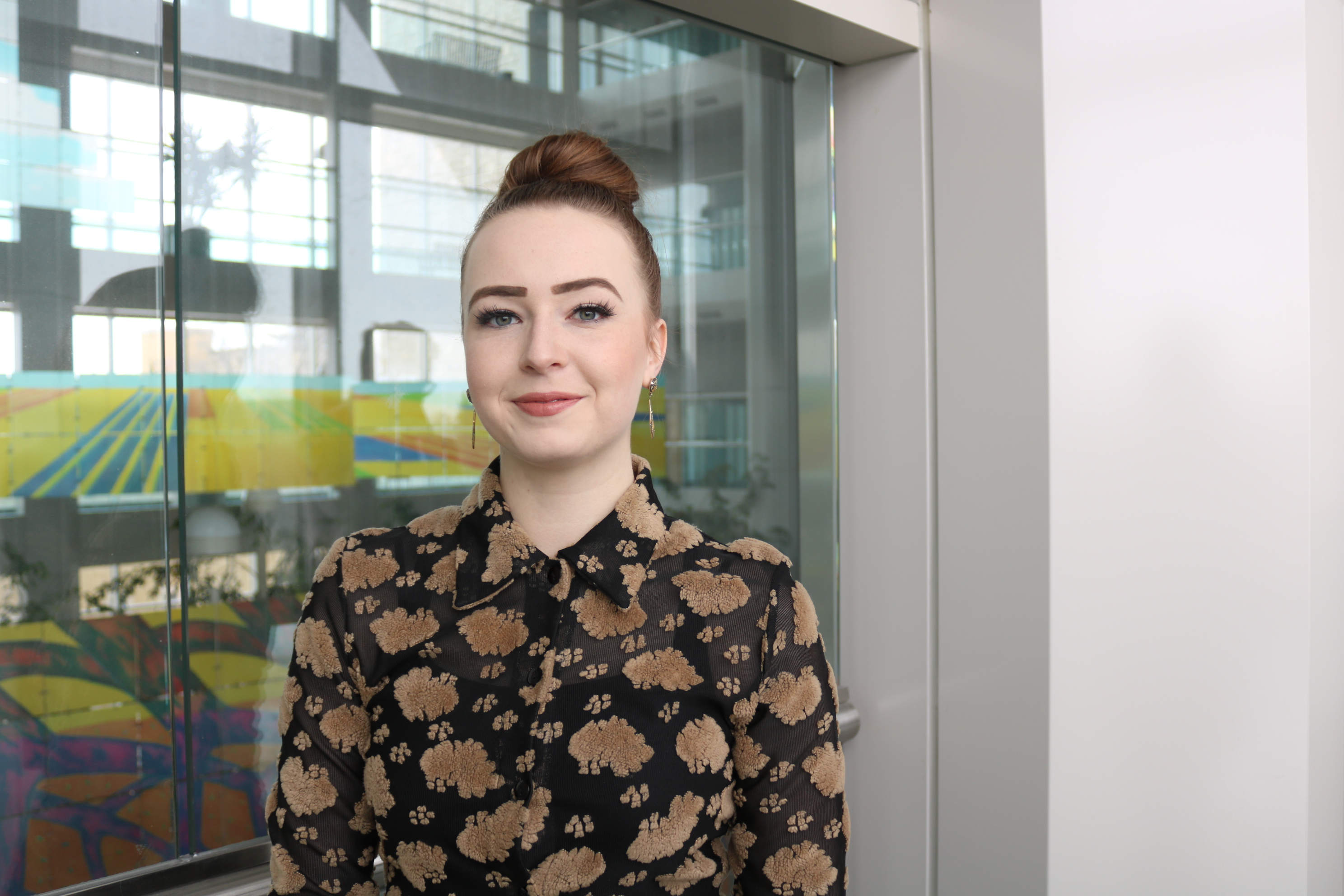 Students show artwork as part of international collaboration organized by USask professor
The Verso-Recto exhibition will run from Oct. 7 to Oct. 11 at USask's Gordon Snelgrove Gallery
By Shannon Boklaschuk
Saskatoon artist Kelsey Ford is pleased to be part of Verso-Recto, a new international student print exhibition that's coming to the Gordon Snelgrove Gallery on the University of Saskatchewan (USask) campus this month.
The exhibition, which will run from Oct. 7 to Oct. 11, will showcase the work of USask art students as well as their international peers from Poland and the U.S. A closing reception will be held from 7 pm to 10 pm on Oct. 11.
Ford became involved in the Verso-Recto project while pursuing her Bachelor of Fine Arts degree in studio art, which she completed earlier this year through the Department of Art and Art History in USask's College of Arts and Science. Now a piece of her artwork—a beetle print that she has titled Morphology—will be on view at the Gordon Snelgrove Gallery. Participating USask students' work will also travel to New York, California and Poland.
"The overall experience was neat," said Ford. "It was a great opportunity, but one that we have to give credit to John Graham for organizing. It's so important to have professors that strive to bring opportunities of collaboration to their students. And it's a lot of work that goes on behind the scenes in organizing an international project like this."
Graham, an assistant professor of printmaking and digital media in USask's Department of Art and Art History, is the lead organizer of the Verso-Recto international student print exhibitions and exchanges. He has worked on the project with three other facilitators at international partner institutions: Prof. Myles Calvert at Alfred University in New York; Prof. Summer Ventis at California State University in Sacramento, California; and Prof. Marta Bozyk at Jan Matejko Academy of Fine Arts in Krakow, Poland.
"The logistics of organizing an international art exchange project was immensely challenging and complex, but I'd say the whole experience received very positive feedback from everyone," said Graham.
"Kelsey Ford was one of the participating U of S students. What got her most excited about this project was the notion of participating in a collaborative project with three other universities. All students in the exchange were also drawn to the opportunity to have their printed artwork shown in four university galleries in three countries. Additionally, many were pleased that a complete set of 60 prints was also created for each hosting institution to exhibit and to become part of their permanent teaching collection."
The international project took the form of four lottery exchanges of postcard-sized prints created by 15 students at four institutions, said Graham. In total, four exhibitions of the 60 postcard-sized prints will be held.
The idea for Verso-Recto was first sparked when Graham attended a multidisciplinary printmaking conference in September 2018 in Santander, Spain, where he was an invited speaker.
"Throughout the city during the conference, I saw many exciting international printmaking exhibitions—including a project involving a print exchange with a postcard-format theme between an artist-run printmaking studio in Ireland and a printmaking studio overseas," said Graham.
"This project deeply inspired me to organize an international inter-university exchange and exhibition project between printmaking students. Although the postcard format is compositionally challenging for any visual artist, this small format is very economical to ship."
At the end of the second term of the 2018-19 academic year, Graham was part of a three-person jury at USask that examined artwork created by printmaking students on campus. The other jury members were Prof. Tim Nowlin, a faculty member in the Department of Art and Art History, and USask alumnus Michael Peterson (BFA'09, BSc'10), Void Gallery director and curator of Nuit Blanche Saskatoon. Together, they reviewed and ranked print media submissions from 25 students, selecting 15 of the most graphically accomplished postcard-sized prints that were created in the USask printmaking studio.
"The print exchange was exciting and memorable for everyone," said Graham.
"The lottery distribution process was full of unexpected visual surprises for the project's 60 exchange participants in three countries, who were randomly gifting their own art to other student printmakers. Many students expressed their gratitude to me for organizing such as a satisfying international collaborative opportunity. Once all three sets of the print packages arrived at the U of S from Poland and the USA, we carefully unpacked everything and prepared for the lottery. Participating U of S students were invited to draw a number from one to 15. In order of the number that they had selected, each student then took turns choosing her or his own individual selection of 15 prints created by student artists from the three other partner universities."
As a result of the experience, Ford has connected with some of the other participating international art students on Instagram. She believes that is an important part of the project, noting "Verso-Recto has now formed connections and opened doors for future collaborations and experimentation with people I wouldn't have otherwise had access to," she said.
"Taking part in a juried art submission, creating high-quality prints that will travel internationally, working on a deadline to have work and final copies submitted: these are all real-world experiences practicing and emerging artists will have to deal with time and time again once we've left academia," said Ford.
"Opportunities like Verso-Recto are not only great for getting one's name out there, but also (a) great experience all around as to what an artist needs to do for themselves. The opportunity to collaborate is also an important aspect. Collaboration is done throughout artists' careers as well. The more connections and relationships (we) build now, the more opportunities that (we) can foster later."
---
Related Articles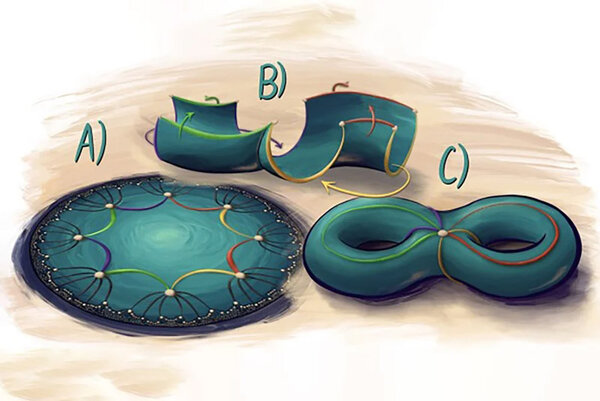 At USask, a mathematician and a musician collaborated to turn a quantum research paper into a jazz performance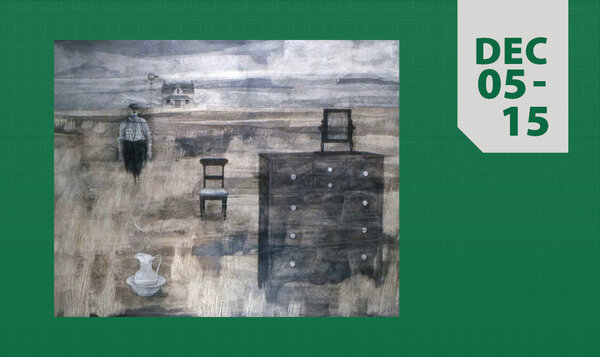 A collaborative exhibition by USask students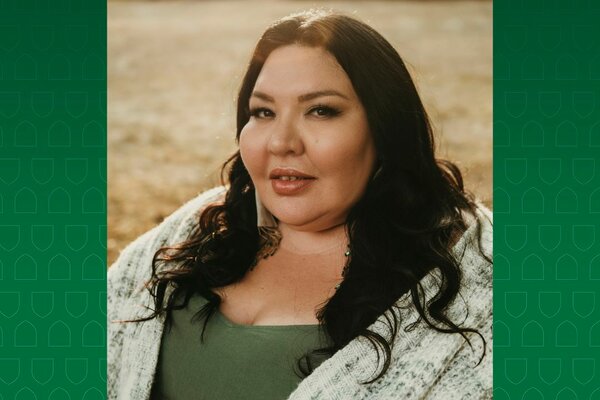 Award-winning poet and photographer Tenille Campbell (BA'07, MFA'12) has been selected as the next Indigenous Storyteller-in-Residence