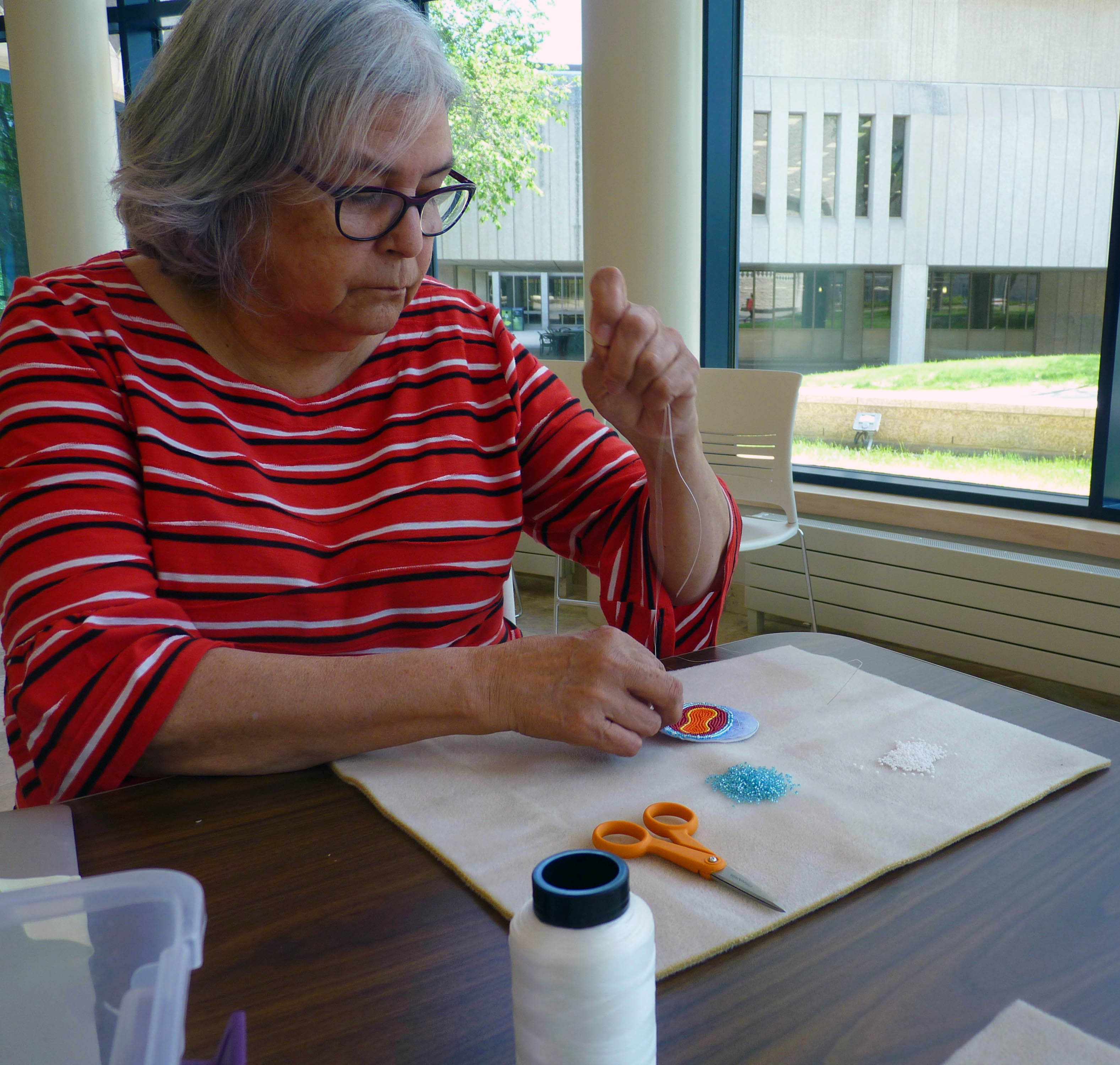 Bead with USask artist-in-residence Ruth Cuthand
The beading in USask's Health Sciences is an expansion of Ruth Cuthand's work with the Indigenous Artist-in-Residence program of the University Art Galleries
Tuesdays 11 am to 4 pm
Wednesdays 12 noon to 4 pm
Health Sciences Room E2100
Supplies will be provided
No experience is necessary in this knowledge exchange.
All are welcome to join renowned Plains Cree artist and University of Saskatchewan alumna Ruth Cuthand (BFA'83, MFA'92), who will be beading in USask's Health Sciences during the first term of the 2019-20 academic year. This is an expansion of Cuthand's work with the Indigenous Artist-in-Residence program of the University Art Galleries, through which she previously beaded at Gordon Oakes Red Bear Student Centre and in the Arts Building during the 2018-19 academic year.
Cuthand has been a mentor to many young artists, both Indigenous and non-Indigenous. She taught art and art history at First Nations University of Canada for more than two decades, demonstrating traditional beading alongside contemporary art media. She has been an advisor and board member at TRIBE Inc., Canada's first Indigenous artist-run organization, and has collaborated with curators at AKA artist-run centre and the Red Shift Gallery.
Cuthand, who was born in Prince Albert, Sask., and grew up throughout various communities in Saskatchewan and Alberta, was a recipient of the Saskatchewan Artist Award at the Lieutenant Governor's Arts Awards in 2013. In 2016, she was named as one of the College of Arts and Science's Alumni of Influence.
---
Upcoming Events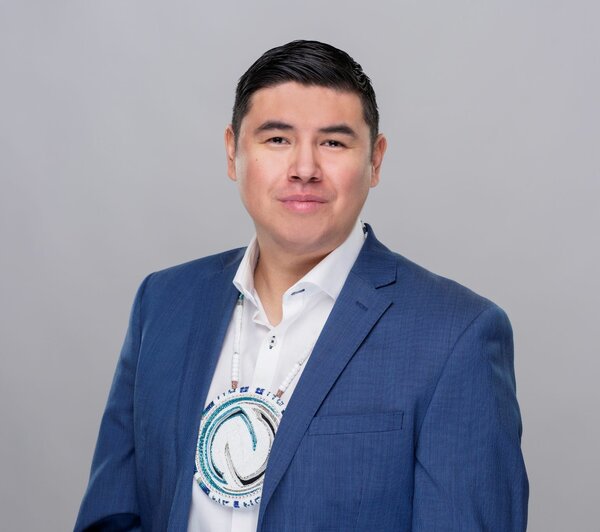 Oct 4, 2022
Join USask graduate Kendal Netmaker (BA'11, BEd'11) for a presentation at the Gordon Oakes Red Bear Student Centre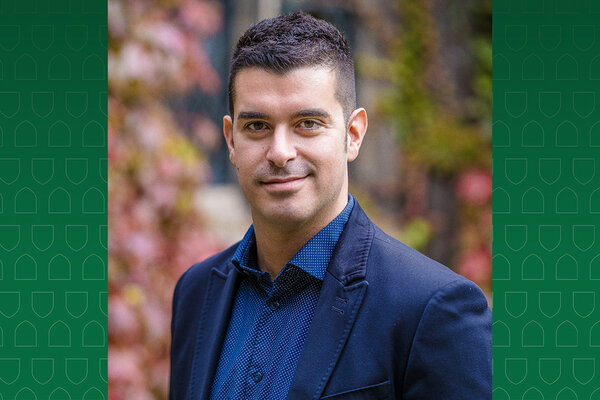 Oct 14, 2022
A talk by Fabio Morabito in the Fine Arts Research Lecture Series in Music (FARLS)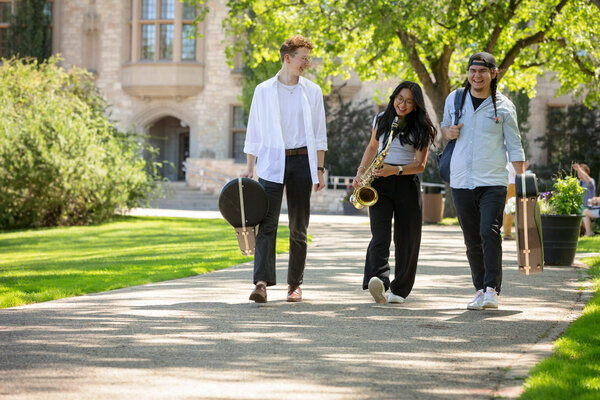 Oct 15, 2022
Thinking of studying music at USask? Get to know the department