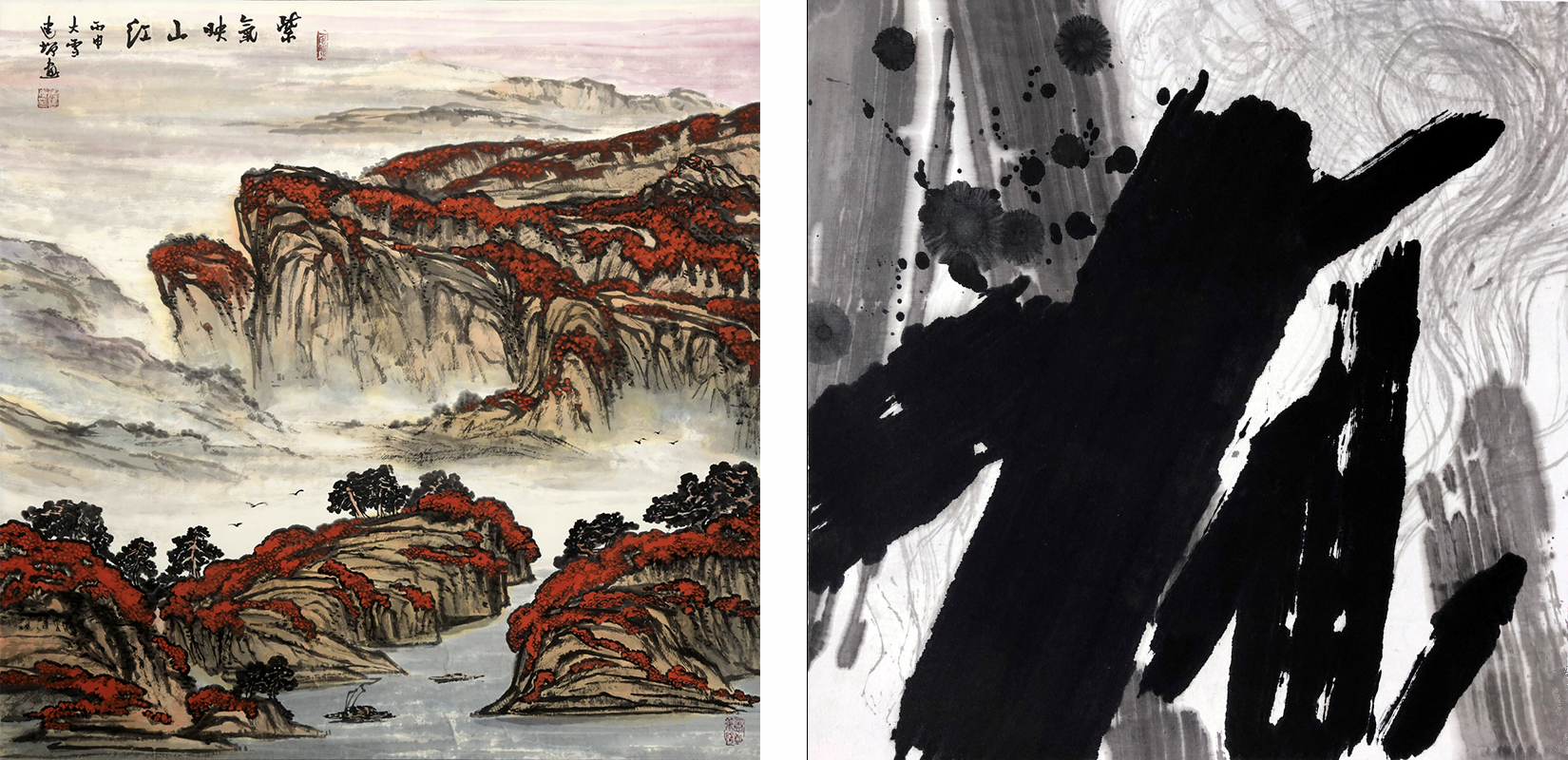 Gordon Snelgrove Gallery: Calligraphy, Painting, Landscape, Abstraction
Artists Jianzeng Fu and Shawn Zheng, as well as the directors of the Confucius Institute, will be in attendance at a reception on Sept. 27
Jianzeng Fu and Shawn Zheng
Gordon Snelgrove Gallery, University of Saskatchewan
Exhibition runs from Sept. 23 - Oct. 4, 2019
Gordon Snelgrove Gallery Hours: Monday - Friday, 9:30 am - 4:30 pm
Reception: Sept. 27, 5 - 7 pm
Both of the artists as well as the directors of the Confucius Institute at the University of Saskatchewan will be in attendance at the reception.
Jianzeng Fu
Jianzeng Fu graduated in 1982 from Nankai University, where he founded the Society of Calligraphy and Painting. He continued in the Department of Philosophy, teaching Chinese philosophy, the history of Chinese culture, aesthetics and Chinese calligraphy. He has studied with many venerated Chinese calligraphers including Ms. Qian Wang, Yuru Wu, Henian Li and Zhongshi Ouyang, among others. Fu is the executive editor-in-chief of Chinese Calligraphy Collection magazine and artistic advisor for Chinese Artist magazine. His work is collected in Canada, Japan, the U.K., the U.S., Italy and around the world.
Shawn Zheng
Shawn Zheng (Shu-Cheng) is from Fuzhou, China. After graduating with a BA in industrial design and an MA in fine art, he was appointed professor in the Department of Fine Arts, Fujian Teacher's University. Since immigrating to Canada in 1989, he has developed a highly distinctive style with Chinese brush and ink, with a concentration on abstract painting in recent years. He has had a number of solo exhibitions of his work at the Gordon Snelgrove Gallery and teaches classes in the Department of Art and Art History at the University of Saskatchewan.
---
Upcoming Events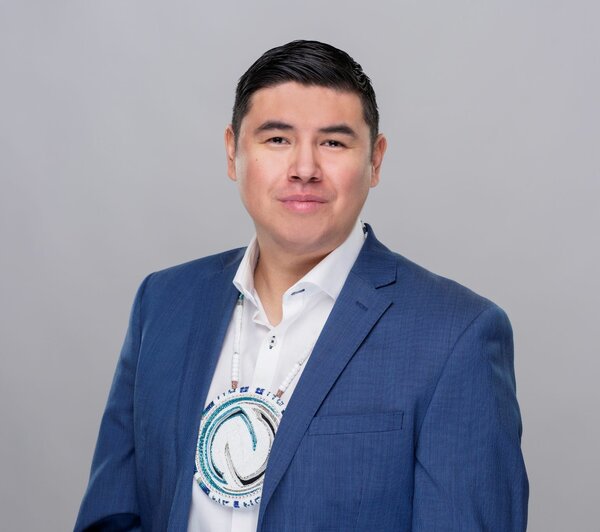 Oct 4, 2022
Join USask graduate Kendal Netmaker (BA'11, BEd'11) for a presentation at the Gordon Oakes Red Bear Student Centre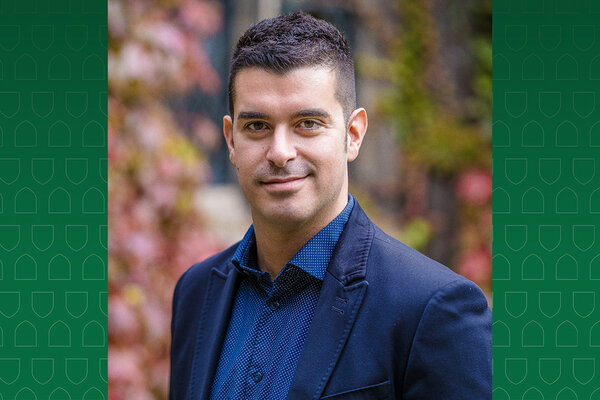 Oct 14, 2022
A talk by Fabio Morabito in the Fine Arts Research Lecture Series in Music (FARLS)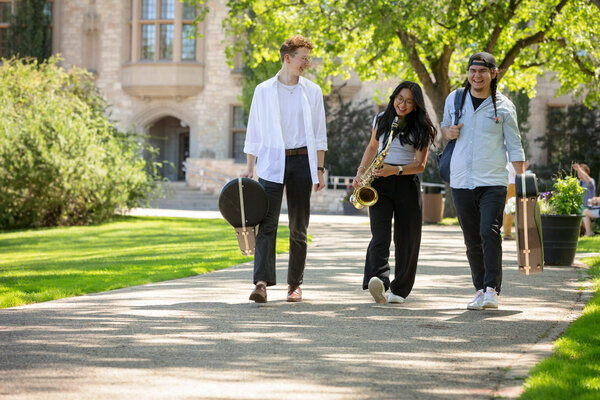 Oct 15, 2022
Thinking of studying music at USask? Get to know the department