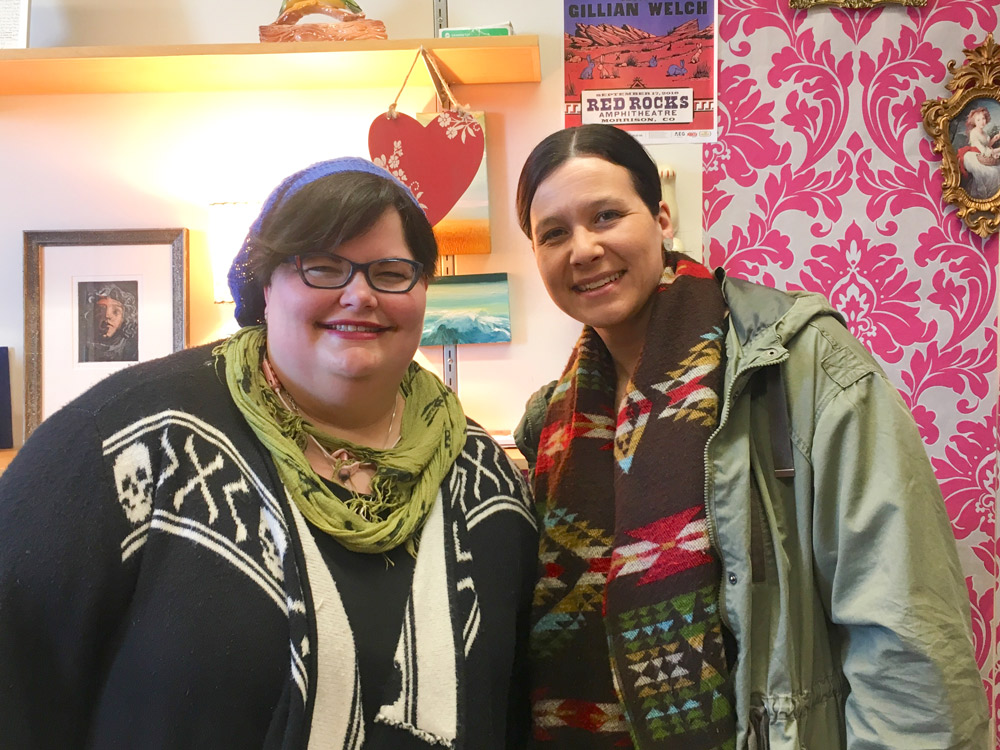 Katherena Vermette mentors student writer on novel about "revenge and redemption"
MFA in writing student Tonia Laird has been paired with her dream mentor
By Chris Putnam
The pairing of a "powerhouse" University of Saskatchewan (USask) student and an acclaimed Canadian author has been a perfect match for both mentor and mentee.
Tonia Laird, a student in the USask Master of Fine Arts in Writing Program, is partnered with Governor General's Award-winning writer Katherena Vermette for a six-month mentorship that ends on Sept. 30.
"This has been a great experience. I'd do it again in a heartbeat if I could," said Laird, who is writing a fantasy novel for her MFA thesis.
As part of the two-year writing program in the College of Arts and Science's Department of English, each MFA in writing student is assigned a professional author who provides advice and feedback on their work.
"Tonia is a powerhouse. I find myself really looking forward to each new instalment. It's going to be a great book!" said Vermette in an email interview.
Mentors are usually drawn from the local literary community, but students sometimes work with authors outside of the province when the right opportunity comes along—as it did when Vermette's novel The Break was chosen as the 2018-19 Arts and Science Book Club selection.
"That was just serendipity," said Dr. Jeanette Lynes (PhD), director of the MFA in Writing Program.
Laird was already familiar with Vermette's work.
"We read The Break in our first fiction writing class and it just blew me away," Laird said. "So I kind of joked with Jeanette about getting Katherena as my mentor, and she was like, 'Well, go for it.' "
Vermette's visit to USask as the Arts and Science Book Club author on March 18, 2019, provided an opportunity for her and Laird to meet.
"I was a little bit nervous, because she's a really well-known author. But she's so laid-back and she's so friendly that we clicked right away," said Laird, who is originally from Davidson, Sask.
Laird and Vermette are both Métis and are both working writers. Vermette is the author of multiple award-winning books of poetry and fiction, while Laird worked as a writer on big-budget video games before enrolling in the MFA program. She continues to publish works of interactive fiction.
Since their initial meeting, Vermette has provided regular feedback via email on Laird's thesis as it is written—advice on things such as story structure and character motivations.
Laird describes her thesis, a fantasy novel titled Lament, as "a tale of revenge and redemption" set in a country being colonized by two warring factions.
"The main character, she is half-human, half-immortal—I'm Métis, so it's kind of like an analogy for that—so she doesn't really fit in either world," said Laird.
Although Vermette is most famous for her poetry and for The Break—a novel of unflinching realism set in Winnipeg—she is also a fan of fantasy fiction who notes her particular fondness for stories of time travel, "sword fighting, dragon riding (and) medieval-type worlds."
The author of her own fantasy graphic novel series titled A Girl Called Echo, Vermette is familiar with the challenges of the genre. She praises Laird's world-building, characters and pacing.
"She has a very good eye for fantasy," said Vermette.
Mentorships are an "absolutely integral" part of the MFA in Writing Program, said Lynes. "Just to have that access to a practicing, professional author I think is a really invaluable experience."
Laird said that some of the most valuable advice she has received from her mentor has been about life as a writer: finding a balance between writing, raising her child and taking care of herself.
Finding balance in life is an ongoing challenge for all writers, said Vermette.
"Unfortunately it doesn't stop—there's always something. But we should also never stop trying. If you want to be a writer, and you love it so much you just have to, then you have to prioritize it."
---
Related Articles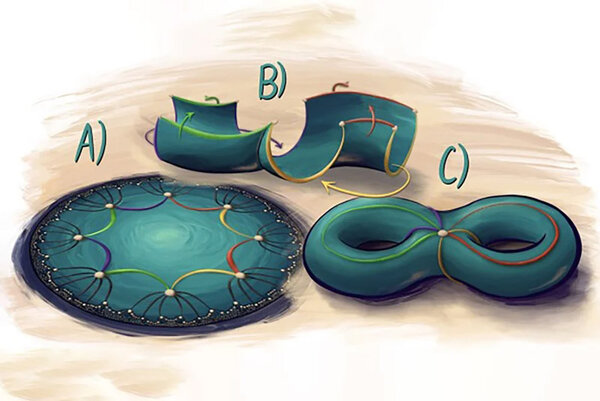 At USask, a mathematician and a musician collaborated to turn a quantum research paper into a jazz performance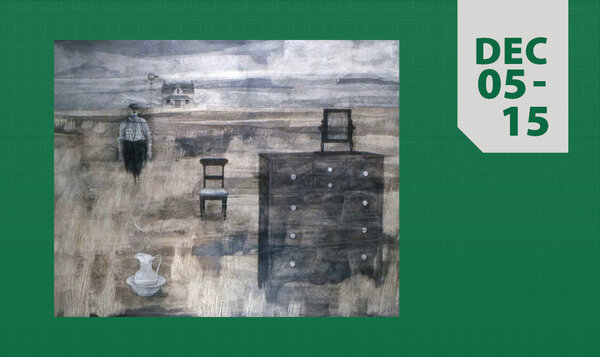 A collaborative exhibition by USask students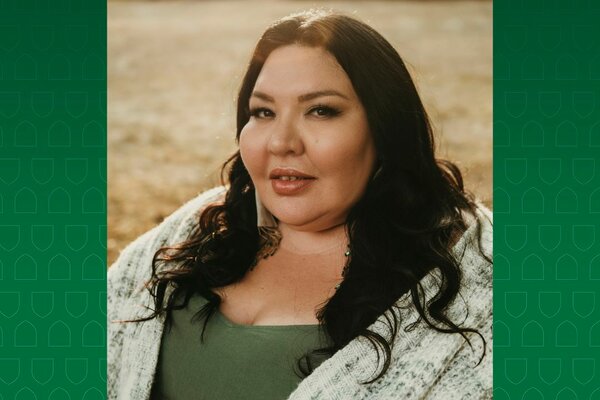 Award-winning poet and photographer Tenille Campbell (BA'07, MFA'12) has been selected as the next Indigenous Storyteller-in-Residence