Tau Lewis: when last you found me here
Posted in Arts & Culture
May 24, 2019 to Aug 24, 2019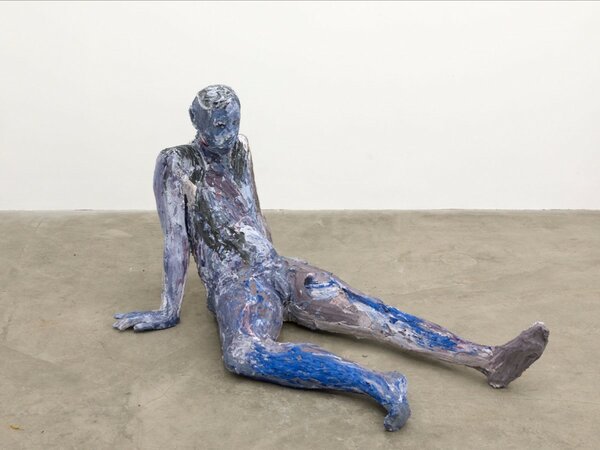 Tau Lewis, What in the water? (time capsule #3), 2018. Plaster bandage, cloth, plaster, acrylic paint, stones, foam sealant, secret objects, 33" x 49" x 30." Image courtesy of Cooper Cole Gallery.
Curated by Leah Taylor
Exhibition essay by Magdalyn Asimakis
May 24–Aug. 24
College Art Gallery 1
Peter MacKinnon Building, 107 Administration Pl.

Artist talk/tour
Friday, May 24
6:30 pm

Opening reception
Friday, May 24
7:30 pm
Tau Lewis is a Jamaican-Canadian sculptor whose work combines natural and synthetic materials to create simulations of living organisms. Lewis' self-taught practice is rooted in healing personal, collective and historical traumas through labour. She employs methods of construction such as hand sewing, carving and assemblage of found and repurposed materials to build portraits. Her material practice is influenced by her surrounding environment, and the conceptual framework of her sculptures investigates black identity and agency, memory and recovery, and African diaspora.
Special thank you to Cooper Cole Gallery, Toronto.