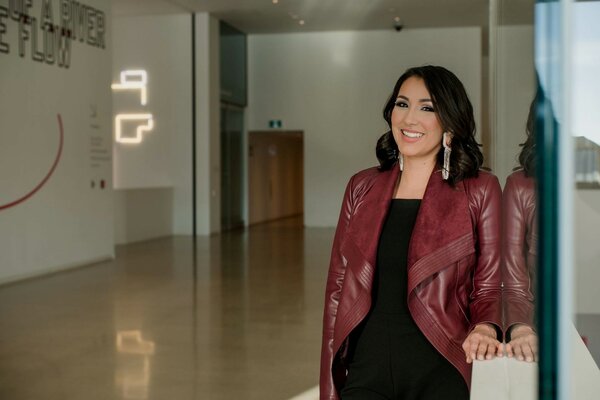 Devon Fiddler (BA'11) has an honours degree in Aboriginal public administration from USask.
Hosted by the University of Saskatchewan Students' Union (USSU), the U of S Student Employment & Career Centre and the University of Saskatchewan Alumni Association, in celebration of International Women's Day.
Women in Leadership
Panel discussion, networking workshop, free professional headshot
Date: March 8
Time: 4 pm - 7:30 pm
Location: Louis' Loft
Appetizers provided
Tickets available on Eventbrite.
Panelists:
-Dr. Amy Smith-Morris, BSP, ACPR, PharmD. She has focused her career as a front-line oncology pharmacist on caring for people in her community fighting cancer.
-Brea Lowenberger, BA, JD, LLM. Director, CREATE Justice (Centre for Research, Evaluation, and Action Towards Equal Justice) and Access to Justice coordinator. Her work is inspired by social collaboration to improve justice and access to justice and education systems.
-Devon Fiddler, BA (Hons) in Aboriginal public administration from USask. Fiddler is the Chief Changemaker of SheNative Goods Inc, a brand of handbags and accessories to help empower and change perceptions of Indigenous women and girls.
-Marley Duckett, BA (Hons). Duckett is a Saskatchewan-born performer and master's student in environmental anthropology at USask. Her current work lies primarily in improvisational theatre.