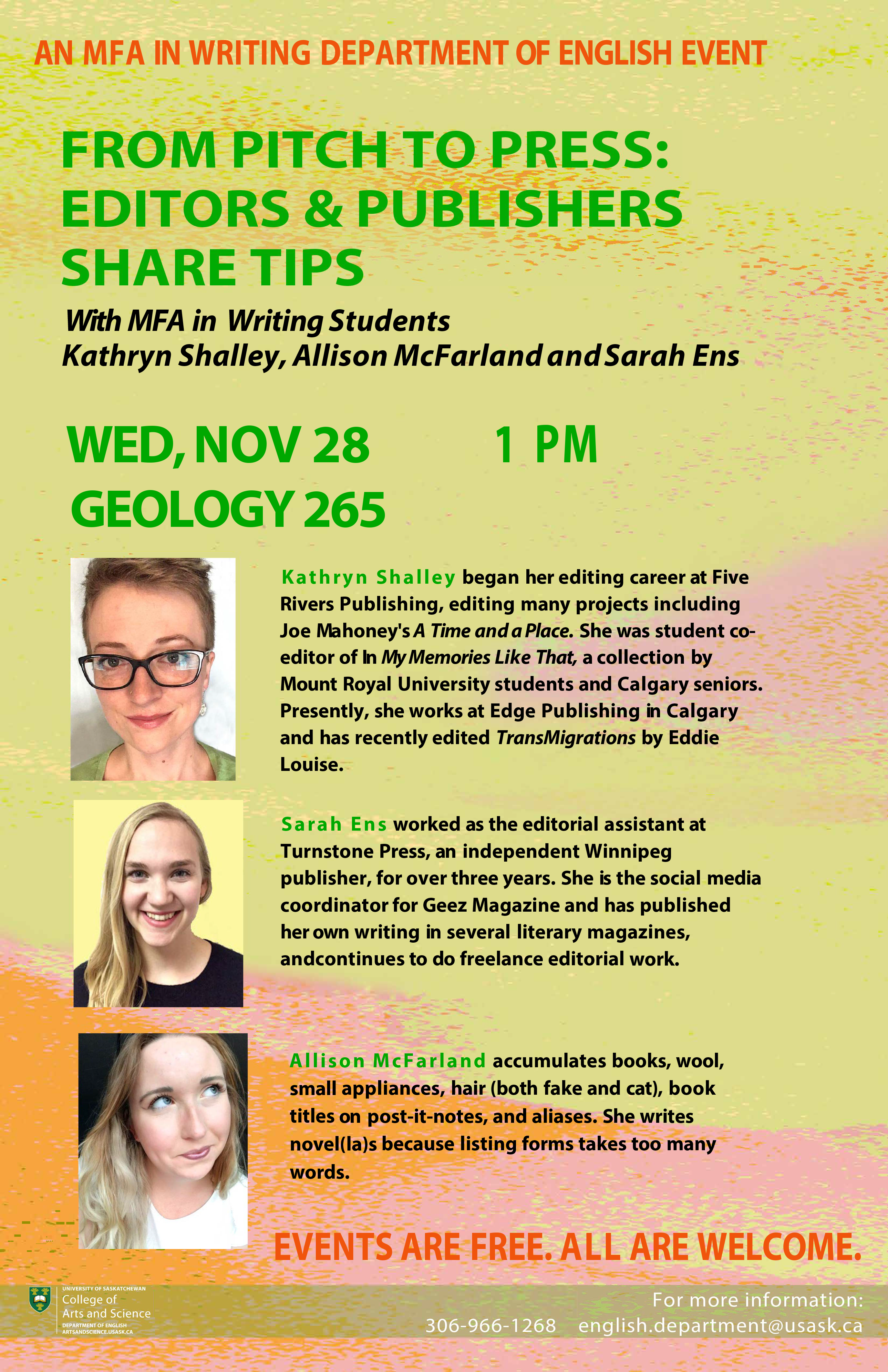 FROM PITCH TO PRESS - MFA in Writing Event Offers Tips from Editors and Publishers
MFA in Writing Students share tips from their editing and publishing experiences
An MFA in Writing Department of English Event
FROM PITCH TO PRESS: EDITORS & PUBLISHERS SHARE TIPS
November 28
1:00 pm
Geology 265
With MFA in Writing Students Kathryn Shalley, Allison McFarland, and Sarah Ens
Kathryn Shalley began her editing career at Five Rivers Publishing, editing many projects including Joe Mahoney's A Time and a Place and Timothy Gwyn's Avians. She was student co-editor of In My Memories Like That, a collection by Mount Royal University students and Calgary seniors. Presently, she works at Edge Publishing in Calgary and has recently edited TransMigrations by Eddie Louise.
Sarah Ens worked as the editorial assistant at Turnstone Press, an independent Winnipeg publisher, for over three years. She is the social media coordinator for Geez Magazine and has published her own writing in several literary magazines, and continues to do freelance editorial work.
Allison McFarland accumulates books, wool, small appliances, hair (both fake and cat), book titles on post-it-notes, and aliases. She writes novel(la)s because listing forms takes too many words.
The event is free, and all are welcome.