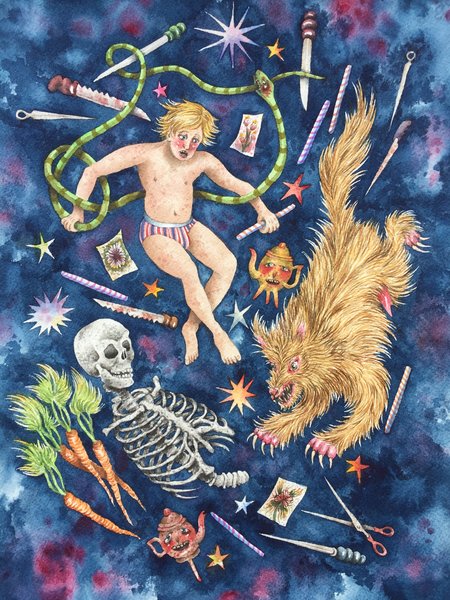 Downwards! by Joseph Anderson, watercolour on paper, 2018.
Art Placement's summer season begins with a group exhibition of figurative work by local artists and numerous University of Saskatchewan alumni: Joseph Anderson (MFA'09), Kristin Bjornerud (MFA'05), Riisa Gundesen (MFA'18), Iris Hauser, Ernest Lindner (LLD'72), Dane Moore (DMD'76), Dawna Rose (MFA'91), Betsy Rosenwald, Lorna Russell (BSN'56, EDUC'69), Paul Sisetski (BFA'90, MFA'95), Dmytro Stryjek (BA'48) and Carol Wylie (BA'91, BFA'96).
figureground
June 23 - Aug. 2, 2018
The Gallery/art placement inc.
238 Third Avenue South
Saskatoon, SK
Opening reception: June 23 from 2 p.m. - 4 p.m.