Monture receives honourary degree from Queens
Patricia Monture, professor of Sociology, was awarded an honourary doctor of laws degree from Queen's University in recognition of her tireless pursuit of justice for aboriginal people.
Monture received the honourary degree during Queen's convocation ceremony on June 9 in Kingston, Ont.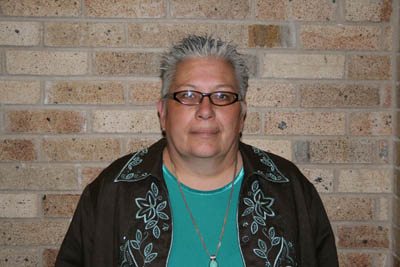 In 2008, Monture's impressive work in the area of human rights was recognized on numerous occasions. She was named a recipient for the inaugural Human Rights in Action Awards presented by the Canadian Association of Elizabeth Fry Societies, and also named the Shirley E. Greenberg Chair for Women and the Legal Profession. Earlier in the year, she also won the Sarah Shorten Award, established in 1990 to recognize outstanding achievements in the promotion of the advancement of women in Canadian post-secondary institutions.
An except of Monture's biography, from the Queen's University convocation website, reads as follows:
"A citizen of the Mohawk Nation, Grand River Territory, Professor Monture has a BA in Sociology from the University of Western Ontario, a LLB from Queen's a LLM from Osgoode Hall Law School and an honorary LLD from Athabasca University.
From 1989 to 1994, she taught in Canadian law schools, and in 1994 joined the Native Studies department at the University of Saskatchewan, where she was also special advisor to the dean of the College of Arts and Science on Indigenous Initiatives. She is now a professor in the Sociology department, chair of Graduate Studies and academic coordinator of the Aboriginal Justice and Criminology Program.
She has worked extensively in the area of federal corrections and recently received the Human Rights in Action Award from the Canadian Association of Elizabeth Fry Societies.
She has advised several Aboriginal organizations including the Assembly of First Nations and the Native Women's Association of Canada. Her contributions to the advancement of women in the university were recognized last year with an award from the Canadian Association of University Teachers."