Contact us
Encouraging donors for the College of Arts & Science
We would love to hear from you
Donalda Svarc
Donor Relations Officer
Arts 514
Hearing students express their appreciation in their own words has given me a keen sense of the value of donors in the College of Arts and Science's mission to foster creativity, curiosity, critical thought and excellence. Students speak of the donor support that they receive as recognition of their hard work, affirmation of their choices, and of giving them the freedom to explore opportunities and pursue their dreams. I feel that creativity and exploration often can be catalysts for intellectual endeavours, so this is why I have chosen to support the Department of Art and Art History, as well as the College of Arts and Science Undergraduate Student Travel competition.
---
Christine Bobyn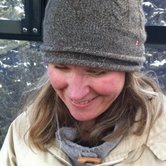 Alumni Engagement Officer
Arts 514
Every day I am inspired by the achievements of our remarkable Arts & Science alumni. Each of our accomplished alumni has had a profound impact on shaping our community and our world.
We want to continue to inspire our alumni with opportunities to grow, learn and connect. We have something for everyone — lifelong learning, public performances, lectures on and off campus, public speaking and mentorship — plus the chance to engage and volunteer with other alumni and students. Wherever you live and work, you will always have a home here in Arts & Science.
Visit our news and events page or contact me to learn more.