Our Research Chairs
The College of Arts & Science has 13 Canada Research Chairs—faculty whose groundbreaking research in various disciplines receives funding from the federal government. The College is also home to faculty members who hold research chair positions funded through government, industry and/or private donation.
See the List
Canada Research Chairs
The Canada Research Chairs (CRC) program is an integral part of a national strategy to advance Canada's reputation for cutting-edge research and development.
The program was created by the Government of Canada to establish world-class centres of research and boost Canada's competitiveness in the global knowledge-based economy. Approximately $265 million is spent annually through to attract and retain outstanding scholars and scientists.
Chair holders aim to achieve research excellence in natural sciences, engineering, health sciences, humanities, and social sciences. They improve Canadians' depth of knowledge and quality of life, strengthen the country's international competitiveness and help train the next generation of highly skilled people through student supervision, teaching and the coordination of other researchers' work.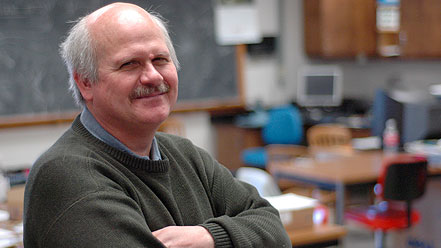 Dean Chapman
Anatomy and Cell Biology
Canada Research Chair in X-Ray Imaging (Tier 1)
A pioneer in the use of diffraction enhanced x-ray imaging (DEI), Dean Chapman is using synchrotron radiation to perfect this relatively new technology that makes use of x-ray refraction and scattering as well as absorption to visualize tissues in unprecedented clarity and detail. The system he is building and testing at the synchrotron is designed to better detect and interpret x-ray information to obtain a more complete picture of the specimens. Cancers can be seen with better clarity while delivering x-ray doses that are less that 3 percent of what is delivered by present radiography.
This Canada Research Chair is in an affiliated program with the College of Arts & Science.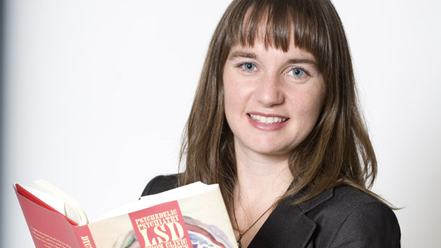 Erika Dyck
History
Canada Research Chair in History of Medicine (Tier 2)
Erika Dyck investigates the historical, medical and political attitudes towards mental health care in 20th century Alberta and Saskatchewan. By examining the use of medical experimentation using psychoactive drugs such as LSD, institutionalization and eugenic sterilization, her research is providing important background to inform current discussion around mental healthcare.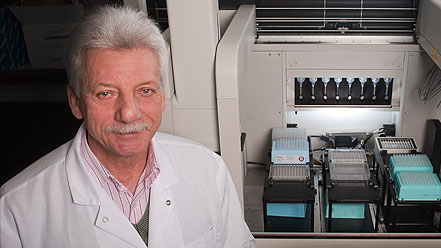 Mirek Cygler
Biochemistry
Canada Research Chair in Molecular Medicine Using Synchrotron Light (Tier 1)
Mirek Cygler is using the Canadian Light Source synchrotron to work on a new approach to combat disease-causing bacterial resistance. He is exploring a strategy that involves targeting only the bacteria's ability to cause disease rather than just killing the whole pathogen, which will therefore reduce pressure to develop resistance. Cygler's research will provide new ammunition in the war against antibiotic-resistant "super bugs" and could turn the tide against the bacteria.
This Canada Research Chair is in an affiliated program with the College of Arts & Science.
Visit Profile or https://medicine.usask.ca/profiles/biochemistry/miroslaw-cygler.php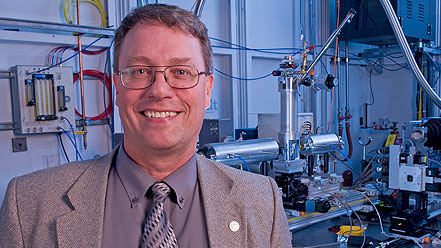 Graham George
Geological Sciences
Canada Research Chair in X-ray Absorption Spectroscopy (Tier 1)
Graham George is making extensive use of the high intensity x-ray beams produced by the Canadian Light Source synchrotron to analyze the molecular nature of metals and other heavy elements in living systems and the environment. He is focusing on the functional and toxic roles of elements such as sulfur, molybdenum and mercury. His work will provide new treatments and remediation strategies for heavy metal poisoning, and a better understanding of the roles played by metals and metalloids in living systems.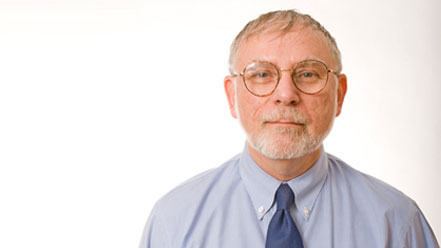 John Giesy
Toxicology
Canada Research Chair in Environmental Toxicology (Tier 1)
John Giesy tracks how contaminants move through an environment and what effects they have on humans and wildlife. As one of the world's most cited environmental toxicologists, his research provides government and industry with the techniques and knowledge needed to create economic development without causing environmental harm.
This Canada Research Chair is in an affiliated program with the College of Arts & Science.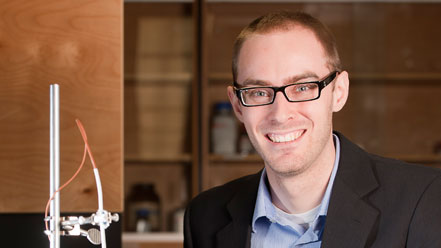 Timothy Kelly
Chemistry
Canada Research Chair in Photovoltaics (Tier 2)
Photovoltaic devices, also known as solar cells, are the most direct way of producing electricity from sunlight. Tim Kelly is improving the efficiency of organic solar cells with the goal of providing an affordable way to produce electricity from the sun. Current silicon-based devices are efficient but expensive to manufacture, and organic cells are more economical but less efficient. Kelly is working to increase the performance of organic solar cells in order to make solar energy a more viable energy option.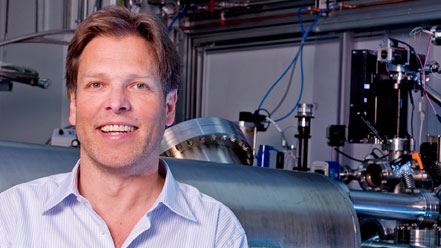 Alexander Moewes
Physics and Engineering Physics
Canada Research Chair in Materials Science using Synchrotron Radiation (Tier 1)
Alex Moewes uses the Canadian Light Source to answer key questions regarding the electronic structure of advanced materials. He is also pushing into the new field of spintronics, which tries to control how electrons spin and to use that spin to store information. This research will dramatically increase the processing speed and storage capacity of computers, and is the foundation for new materials and devices.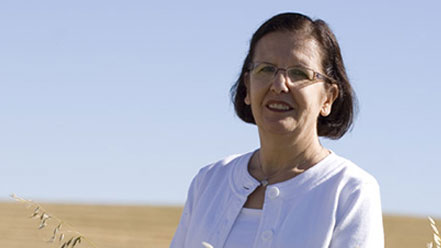 Soledade Pedras
Chemistry 
Canada Research Chair in Bioorganic and Agricultural Chemistry (Tier 1)
Soledade Pedras is exploring natural defense processes used by plants, and in particular compounds called paldoxins that are integral to these defenses. Her research will lead to the development of environmentally friendly strategies and products to protect crops against diseases and pathogen attack. Her approach underscores the importance of preserving and protecting natural and agricultural ecosystems. It will also improve Canada's ability to deal with environmental problems posed by pesticide overuse.
Visit Profile or http://www.usask.ca/chemistry/groups/pedras/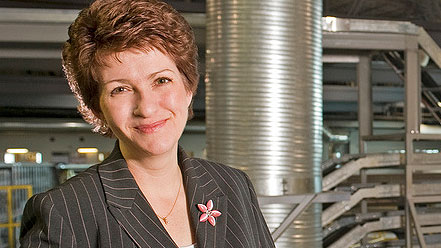 Ingrid Pickering
Geological sciences
Canada Research Chair in Molecular Environmental Science (Tier 2)
Ingrid Pickering is using uses the Canadian Light Source synchrotron to examine how elements such as arsenic and selenium interact at the molecular level in the environment and within living organisms. This research will provide a foundation for remediation strategies in contaminated areas. It will also facilitate the possible use of plants to remove toxic elements from contaminated soil or water and is contributing to international efforts to ameliorate the effects of groundwater contamination in Bangladesh.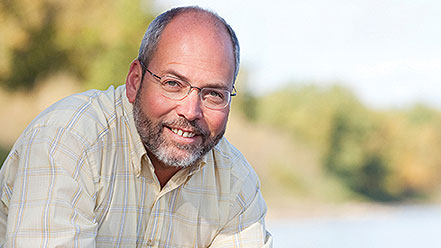 John W. Pomeroy
Geography and Planning
Canada Research Chair - Water Resources and 
Climate Change (Tier 1)
John Pomeroy's research addresses water resource and related climate issues that are critical to managing the environment and sustaining society in western and northern Canada. His work is leading to improved predictive models of water supply specifically designed to help people living in these regions prepare for and adapt to the effects of extreme events, climate change, growing populations and changing forestry and agricultural practices.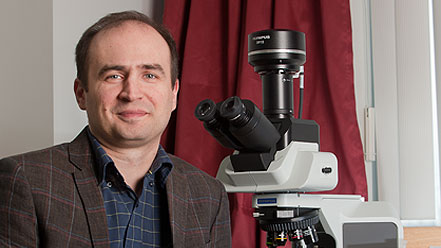 Bogdan Popescu
Anatomy and Cell Biology 
Canada Research Chair in Multiple Sclerosis (MS) Research (Tier 2)
Bogdan Popescu is combining tissue preparation and microscopy techniques with the power synchrotron light to explore the role of metals in the health of oligodendrocytes—specialized cells that manufacture and maintain myelin. Myelin, the insulation for nerves in the brain, is destroyed by multiple sclerosis (MS). Popescu's research in metal metabolism could lead to identification of possible targets for new drugs and treatments for MS.
This Canada Research Chair is in an affiliated program with the College of Arts & Science.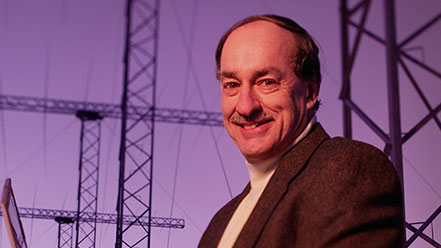 Jean-Pierre St.-Maurice
Physics and Engineering Physics 
Canada Research Chair in Environmental Sciences (Tier 1)
Jean-Pierre St.-Maurice studies the effect of solar storms on the Earth's upper atmosphere using satellites, a new radar called PolarDARN, and theoretical modelling.  His work will help prevent the negative effects of solar storms on satellites, learn their impact on Earth's climate, and explain the mysteries of the northern lights.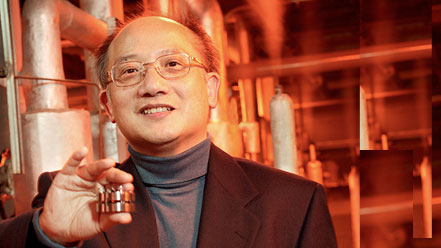 John Tse
Physics and Engineering Physics 
Canada Research Chair in Materials Science (Tier 1)
John Tse uses the Canadian Light Source synchrotron to explore the nature of compounds and how they behave under extreme pressure, how materials conduct energy, and how electrons behave within materials. His work is leading to better understanding of advanced materials for use in hydrogen and electricity storage as well as the space industry and aircraft manufacturing.
Other Research Chairs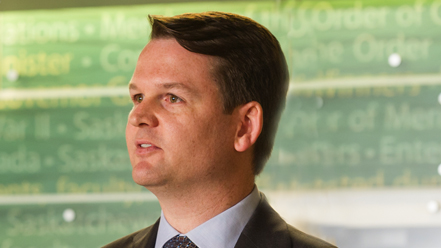 Matthew Lindsay
Geological Sciences
NSERC/Syncrude Industrial Research Chair in Mine Closure Geochemistry
Matthew Lindsay is an environmental geochemist whose research is largely focused on understanding processes and conditions that control water quality in mining environments. Information derived from this research program will serve as the foundation for geochemical and conceptual models of oil sands mine closure landscapes and will support ongoing closure planning.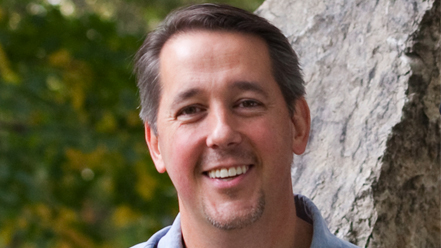 Keith Thor Carlson
History
University of Saskatchewan Research Chair in Aboriginal and Community-Engaged History
Keith Thor Carlson is an ethnohistorian whose scholarship is designed in partnership with communities to seek answers to questions relevant to those communities. He is interested in both indigenous history and indigenous historical consciousness, with a focus on the history of the Coast Salish of British Columbia. Carlson is also engaged in building relationships with Aboriginal communities in Saskatchewan and has worked extensively with Hukbalahap veterans in the Philippines.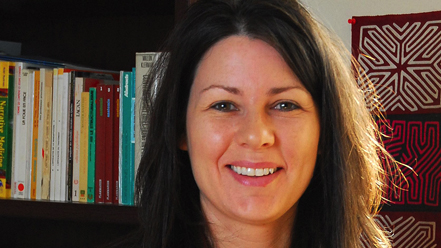 Colleen Anne Dell
Sociology
University of Saskatchewan Research Chair in Substance Abuse
Colleen Dell was appointed Research Chair in Substance Abuse, created in 2007 in a partnership agreement with the provincial government and the U of S. Its mandate is to increase Saskatchewan's substance abuse research capacity, strengthen the training of addiction workers, and increase the effective use of research resources in substance abuse prevention and treatment.  Dell's research addresses innovative areas in substance abuse, ranging from horse-assisted therapy for youth in treatment to knowledge translation efforts addressing the role of identity and stigma in the healing journeys of Aboriginal women from substance abuse. She holds a joint appointment between the School of Public Health and Department of Sociology.