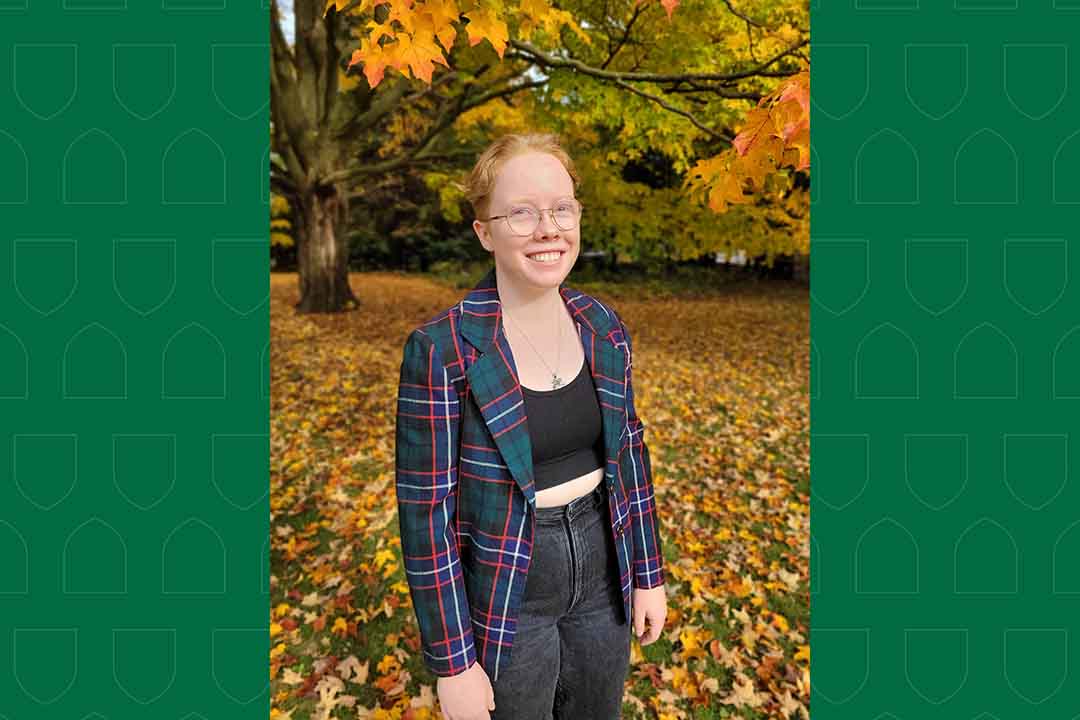 Finding an academic career, community in anthropology
Bryn James-Cavan (BA'23) will be receiving the University Medal in Social Sciences at the USask Fall Convocation Ceremony on Nov. 8
By Kristen McEwen
When she started at the University of Saskatchewan (USask), Arts and Science student Bryn James-Cavan (BA'23) quickly found an interest in anthropology classes.
James-Cavan will be graduating with her bachelor's degree in anthropology during the USask Fall Convocation on Nov. 8.
"I didn't know what anthropology was when I got to university, and I didn't have any idea of what I wanted to do," she said. "I really enjoyed the intro class for anthropology and then I kept taking those classes and never stopped."
She is currently pursuing her master's degree in social cultural anthropology at Western University in London, Ont.
Though it's challenging for James-Cavan to articulate what it was about anthropology that appealed to her, she noted that classes were always interesting.
"The classes that I got to take gave me a new way of understanding the world," she said. "I enjoyed always having my intellectual boundaries pushed."
Before finding her place within anthropology, James-Cavan experienced some anxiety when attending university.
"I had a lot of anxiety throughout undergrad," she said. One thing that helped her feel more comfortable was the community she found within the Department of Anthropology.
"I found support through other students in my classes, especially getting to know them and having someone there to support you during class was really helpful," she said. "And talking to professors."
She added that she also found support through student services like Student Wellness.
The smaller class sizes also helped James-Cavan to feel welcome within the Department of Anthropology. Being from a small town outside of Saskatoon, she appreciated the feeling of community established within the department.
James-Cavan noted that she is planning to come back to USask for the convocation ceremony, to celebrate with her family.
"It's important to my mom especially, so it'll be nice to do that for her," she said. She noted that she's looking forward to seeing the rest of her family, friends, as well as her family dog—a Border Collie mix named Basil.
As she attends convocation, James-Cavan will also be receiving the University Medal in the Social Sciences. James-Cavan was surprised when she learned she would be receiving the recognition at convocation. She looked back positively at her experience working towards earning her undergraduate degree.
"It feels good," James-Cavan said. "I'm proud of what I've done. I also know that my grades are a reflection of my background and the privileges that I've had throughout my career."
---
Related Articles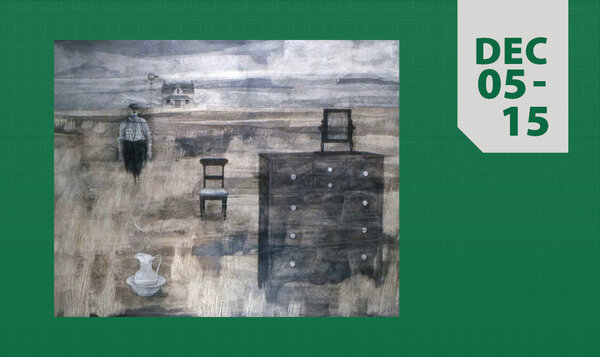 A collaborative exhibition by USask students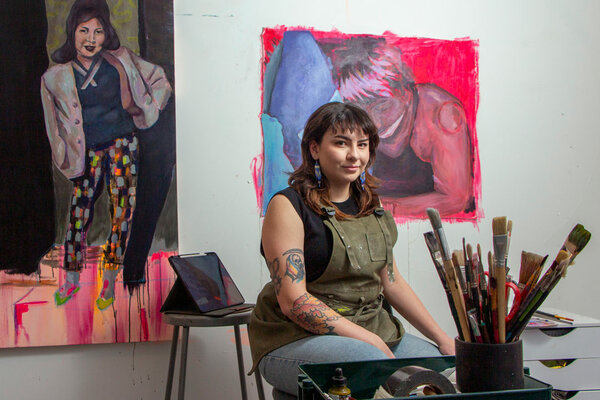 MFA student won a 2023 Outstanding Student Achievement in Contemporary Sculpture Award from the International Sculpture Center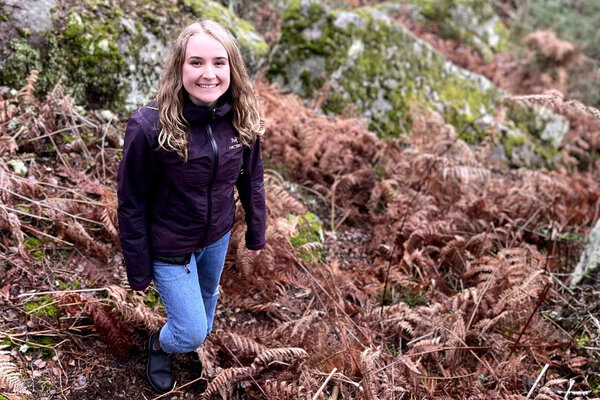 USask biology student Rachel Andres is making plans to continue her love of plant science research at the University of Oxford