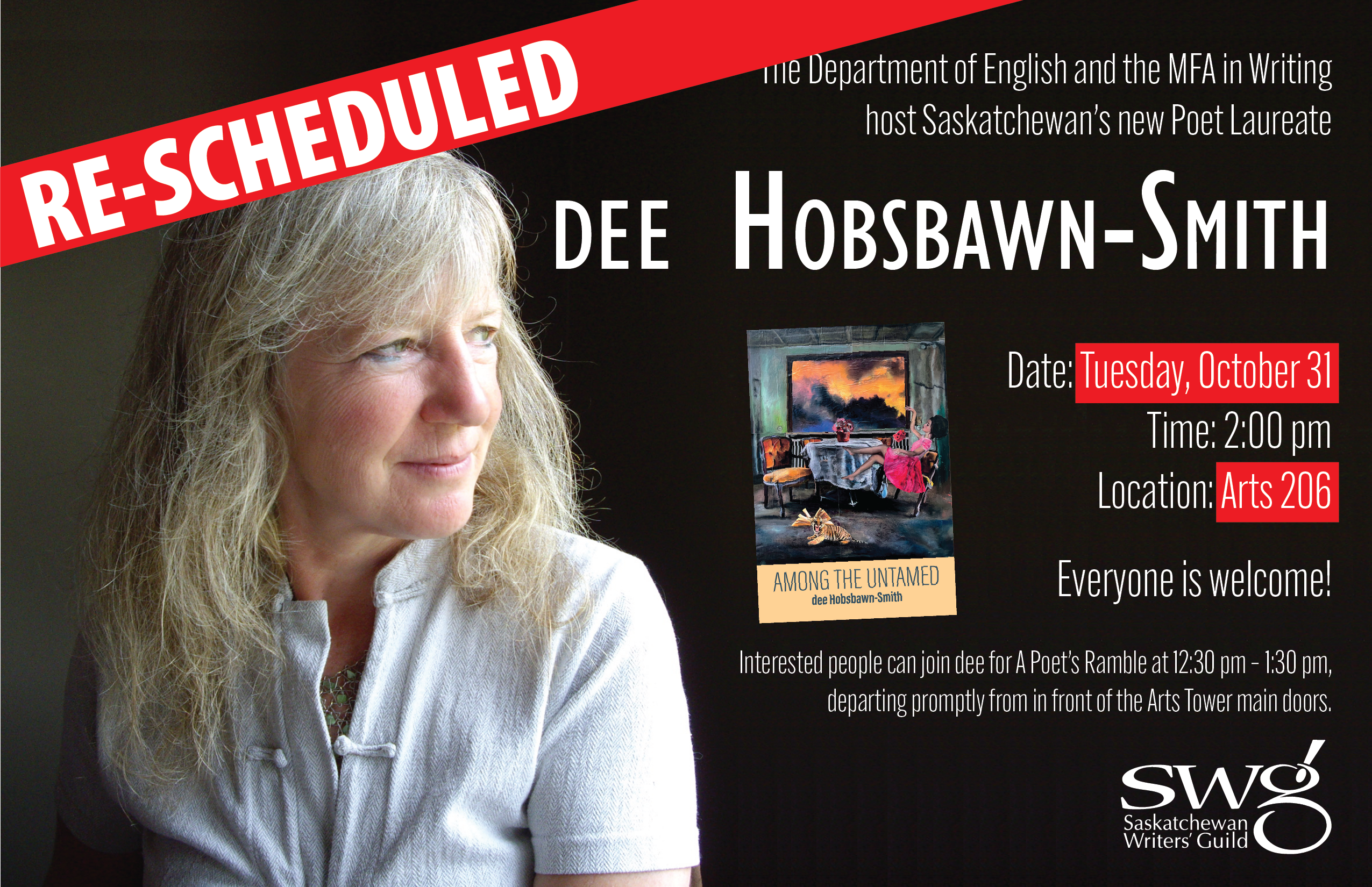 Featuring Sask Poet Laureate: dee Hobsbawn- Smith RE-SCHEDULED
Join us for an enchanting time of poetic brilliance as the Department of English and the MFA in Writing proudly present Saskatchewan's newly crowned Poet Laureate, the illustrious dee Hobsbawn-Smith!
NEW DATE AND PLACE
Date: Tuesday, October 31, 2023
Time: 2:00 pm
Where: Arts 206
About this event:
The Department of English and the MFA in Writing are excited to announce that they will host Saskatchewan's new Poet Laureate dee Hobsbawn-Smith. A distinguished alumna, she holds the unique distinction of being a graduate of not one, but two Masters' programs within the Department of English—both the MA and MFA. This is an exclusive opportunity to witness the poetic prowess of a remarkable talent who has left an indelible mark on the world of letters.
Interested people can join dee for A Poet's Ramble at 12:30pm - 1:30pm, departing promptly from in front of the Arts Tower main doors.
Everyone is welcome!