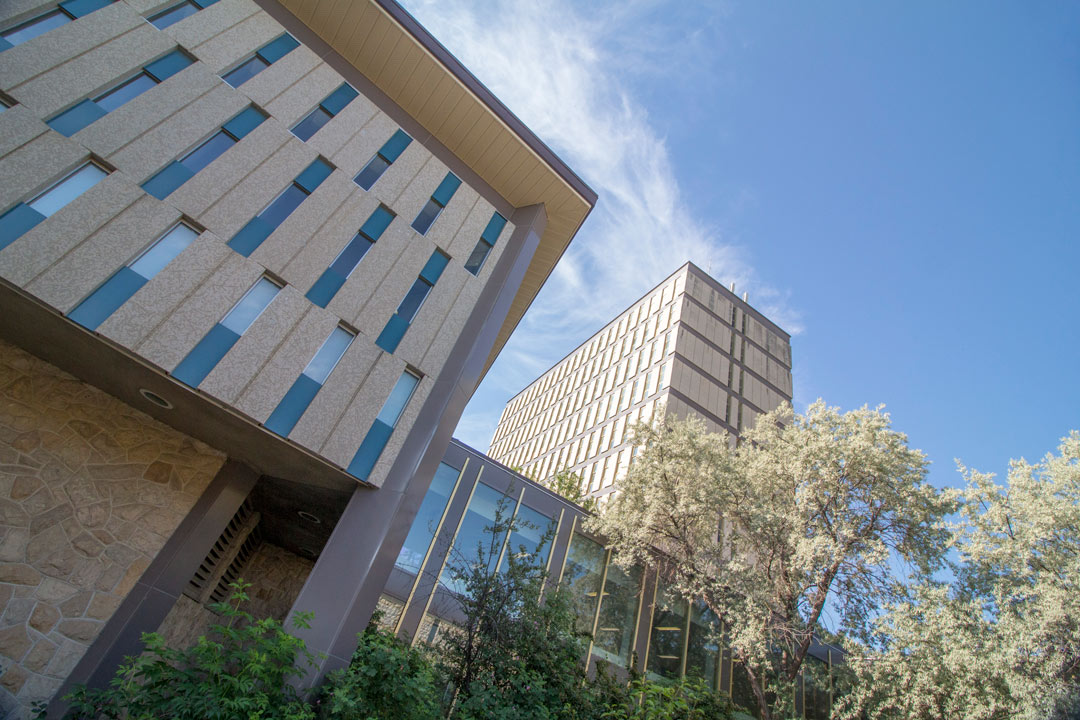 College of Arts and Science welcomes new faculty members for 2023
Twelve new lecturers, assistant professors and associate professors have joined College of Arts and Science departments
A new group of faculty members joining the University of Saskatchewan (USask) College of Arts and Science this year will study and teach on topics ranging from forensic psychology to video game narratives.
The college welcomed 12 lecturers, assistant professors and associate professors for the start of the 2023/24 academic year. The new researchers, artists and scholars have accepted positions in the departments of mathematics and statistics, computer science, English, Indigenous studies, psychology and health studies, music, and geological sciences.
Abid Ali
Lecturer, Department of Mathematics and Statistics
Dr. Abid Ali (PhD) focuses his mathematical research on Kac-Moody groups: algebraic objects named in honor of Dr. Robert Moody (PhD), a graduate and former faculty member of USask. Ali completed a PhD from the University of Alberta then accepted a role as a Hill assistant professor at Rutgers University and a visiting position at the Institute for Advanced Study. Ali eagerly looks forward to becoming part of the academic community at USask.
---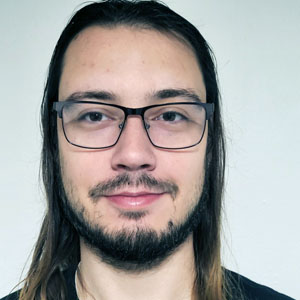 Jason Bowey
Lecturer, Department of Computer Science
Dr. Jason Bowey (PhD) is a game developer, educator and writer. His academic interests include narrative structures in video games, player decisions in games, and procedural content generation. Jason is excited to be joining the USask community.
---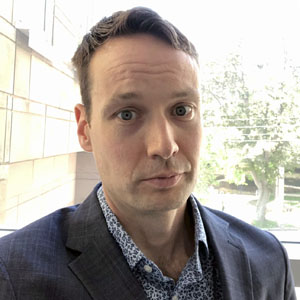 Brad Congdon
Lecturer, Department of English
Dr. Brad Congdon (PhD) is happy to be returning to USask, where he received his MA in English, after 15 years on the east coast. His research focuses on American masculinity, magazines and popular culture in the 20th century. He is the author of Leading with the Chin: Writing American Masculinities in Esquire, 1960-1989 (UTP, 2018), and the owner of two wheaten terriers.
---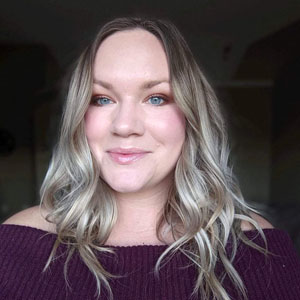 Jessica McDonald
Lecturer, Department of English
Dr. Jessica McDonald (PhD) teaches introductory courses in English literature and has previously taught courses in Canadian, Indigenous, and decolonizing literatures. Her teaching and research explore literature in relation to social and environmental justice, and her most recent work thinks through the social, spatial and environmental politics of so-called "non-places," such as Walmart, as they are represented in literature and culture. She is a community-engaged scholar activist and produces the scholarly podcast Teachin' Books, all about the ways people teach, learn and work with literature.
---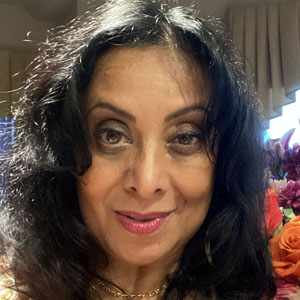 Swapna Padmanabha
Lecturer, Department of Indigenous Studies
Swapna Padmanabha returned to her educational pursuits after a 27-year hiatus and graduated from USask with a four-year BA in psychology. She is currently a PhD candidate in the Department of Indigenous Studies. Swapna's research interests focus on allyship, ethics and antiracism. Her PhD dissertation looks at Indigenous allyship with South Asians in Saskatchewan. She has received several scholarships and awards, including the 2016 Dean's Special University Graduate Scholarship. Her current teaching focuses on transformational learning as part of decolonization and Indigenization within academia.
---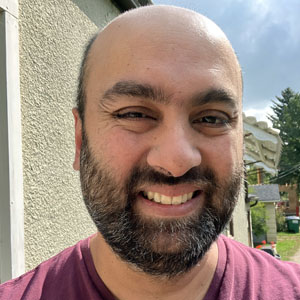 Jay Rajiva
Assistant Professor, Department of English
Dr. Jay Rajiva (PhD) specializes in decolonizing, transnational and diasporic literatures in the Department of English. His second book, Toward an Animist Reading of Postcolonial Trauma Literature (Routledge, 2020), uses the conceptual framework of animism—the belief in the spiritual qualities of nonhuman matter—to analyze representations of trauma in postcolonial fiction from Nigeria and India.
---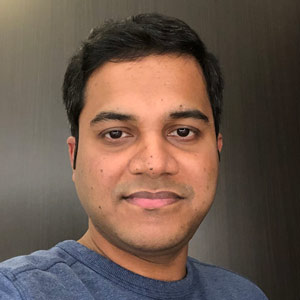 Mrigank Rochan
Assistant Professor, Department of Computer Science
Dr. Mrigank Rochan (PhD) is interested in computer vision and machine learning. His goal is to create methods that will allow computers to see and understand the visual world in the same way that humans do. To that end, he is focusing on the advancement of algorithms to understand visual data (e.g., images and videos). His research has practical applications in various domains, such as autonomous driving, surveillance, healthcare, agriculture and entertainment. He is thrilled to be a part of the Department of Computer Science at USask.
---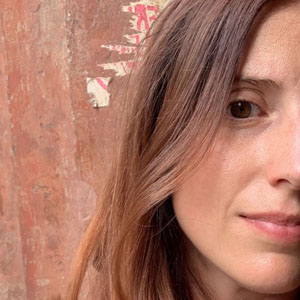 Kandice Sharren
Assistant Professor, Department of English
Dr. Kandice Sharren (PhD) joins the University of Saskatchewan's English Department following a post-doctoral fellowship at the University of Galway. Her research is shaped by the question of how the materials of literary production shape literary form, which she explores through digital and analogue methods. Sharren completed her Social Sciences and Humanities Research Council (SSHRC)-funded PhD at Simon Fraser University, and her writing has appeared in Review of English Studies, European Romantic Review and Huntington Library Quarterly.
---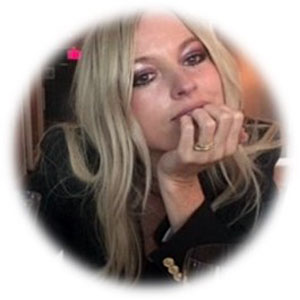 Keira Stockdale
Associate Professor, Department of Psychology and Health Studies
Dr. Keira C. Stockdale (PhD) is a registered doctoral psychologist and proud USask alumna who has provided professional psychology services in Saskatchewan for the past 15 years. She has expertise in clinical, correctional, forensic and police psychology, having worked within local criminal justice and mental health systems, and as the first "in-house" operational psychologist in a criminal investigations division of a municipal police agency in Canada. Keira's clinical, research, and scholarly activities have primarily focused on assessment, treatment, consultation and advocacy for justice-involved youth and adults with histories of violence. She is passionate about applied forensic behavioral sciences, clinically-informed community safety technologies, and interdisciplinary collaborations that can prevent violence and promote safer communities for all.
---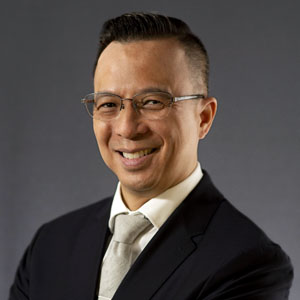 Mark Tse
Assistant Professor, Department of Music
Dr. Mark Tse (DMA) specializes in professional wind bands. He holds multiple degrees in conducting and music education and studied and worked in the United States for ten years before finally returning home to Canada. Prior to graduate studies, Mark taught high school band for 11 years in Toronto.
---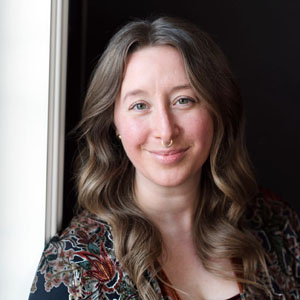 Linzi Williamson
Assistant Professor, Department of Psychology and Health Studies
Dr. Linzi Williamson (PhD) is a social psychologist, anthrozoologist and credentialed evaluator dedicated to helping people improve their relationships with humans and animals. As a Canadian Institutes of Health Research (CIHR) Patient-Oriented Research (POR) Transition to Leadership Awardee, she examines ways to optimize the animal-human bond as well as the benefits of service dogs for Canadian veterans with post-traumatic stress injuries. Williamson is the proud co-guardian of her beloved Australian cattle dog, Steve Irwin, whose adventures you can follow on Instagram: @heeler_steve.
---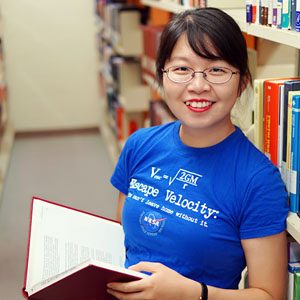 Tianqi Xie
Assistant Professor, Department of Geological Sciences
Dr. Tianqi Xie (PhD) earned her PhD in geophysics from the University of Western Ontario in 2021. Xie explores the changes of minerals under various pressure-temperature-time conditions from planetary evolution process, particularly impact cratering events, with laser and synchrotron X-rays. A certified gemologist who loves theatre, she is eager to contribute to the vibrant academic community at USask.
---
Related Articles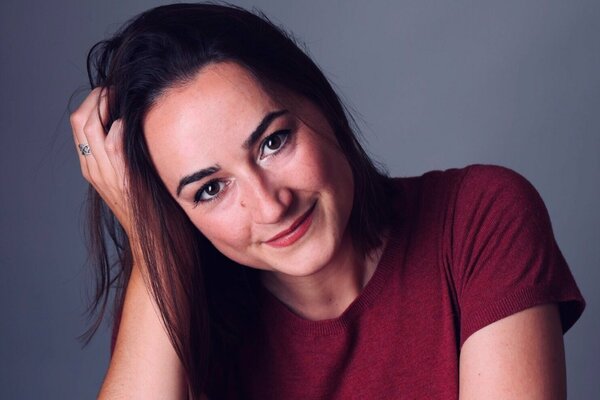 New USask Banting fellow working with history professor Dr. Erika Dyck (PhD) on the historic medical use of psychedelics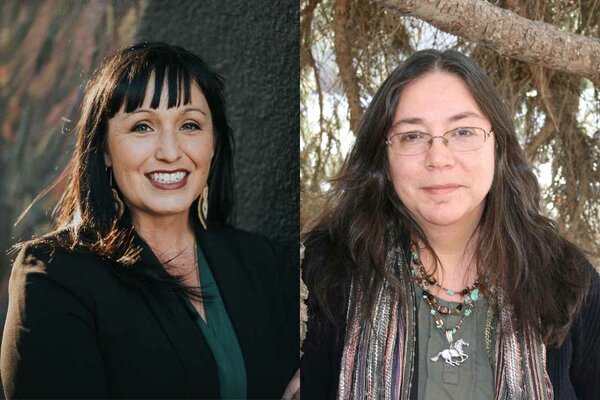 Indigenous Studies started as a grassroots movement by Indigenous students in the 1970s.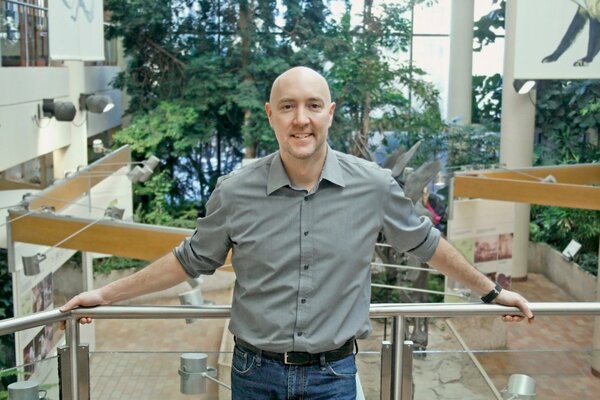 Biology department head Dr. Chris Todd (PhD) is taking the EPPICentre to its next phase