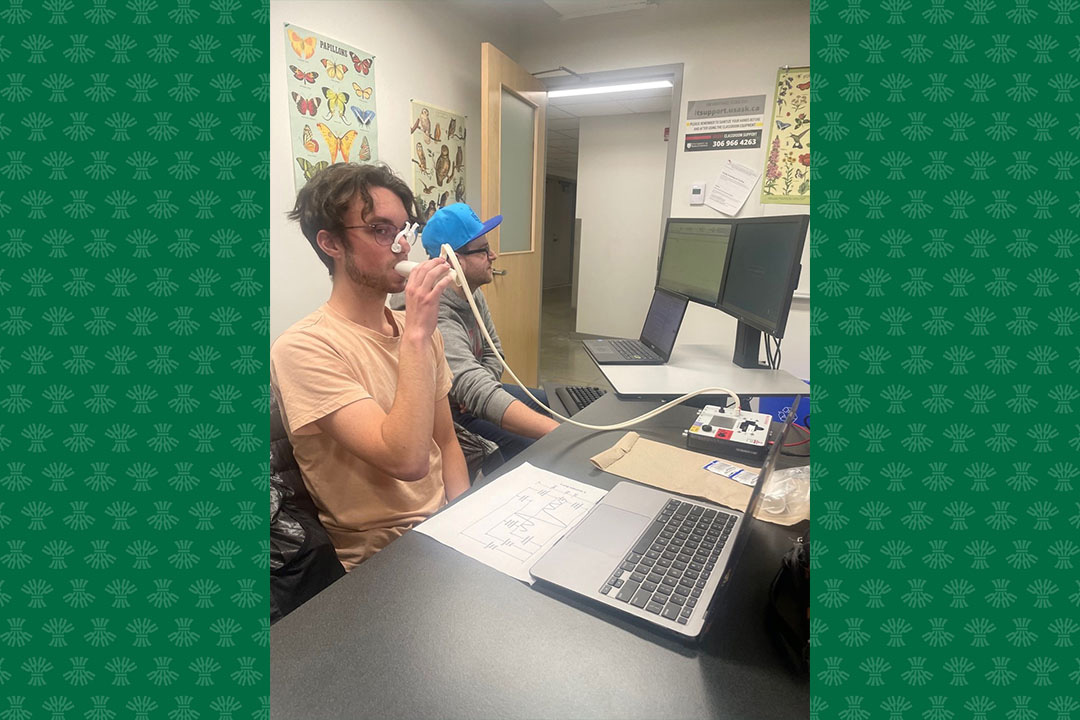 USask expanding biology program with new equipment at Prince Albert campus
Expansion of biology program offers students opportunity to study closer to home at the USask Prince Albert campus
by Kristen McEwen
With the purchase of new laboratory equipment, the Prince Albert University of Saskatchewan (USask) campus is expanding its biology program.
Recently, the Department of Biology at the College of Arts and Science purchased new equipment for the course BIOL 224, which is offered at the USask Saskatoon campus—and now the Prince Albert campus.
BIOL 224, "Animal Body Systems," is a course on basic physiology. The lab work in the course requires students to use the equipment to monitor body responses to various activities, including exercise and a simulated diving experience.
"We have a philosophy in the Department of Biology," said biology professor Dr. Tracy Marchant (PhD). "Students learn better with hands-on experience – putting something in their hands they can manipulate, or using a microscope they can look down and interpret.
"When it comes to physiology, it's actually about recording physiological variables," Marchant said, who was an integral part of building the biology course curriculum in 2007.
"It was critical to us (the department) that we continue with these lab-based experiences, the practical experiences," she said.
The day-to-day operations of the BIOL 224 lab in Saskatoon is facilitated by instructor Sherri Fisher in Saskatoon, who took the lead in making sure the proper equipment was purchased for both campuses. The Prince Albert course is facilitated by Joanne Marchand. Marchand has been a lab instructor in Prince Albert since 1989.
"Physiology can very much be a 'bookish-type' subject, and the equipment can make it real to students," Marchand said. "When they can record their own heart rates, when they can see what happens when they exercise, it makes it real for them."
Before the Prince Albert campus opened in 2020, USask classes shared classroom and laboratory space with Saskatchewan Polytechnic, formerly known as SIAST, for decades. While sharing classroom space worked, time with laboratory equipment was limited to accommodate other classes.
"We needed computers for groups of students within the lab (for BIOL 224)," Marchand said. "It would have been hard to do that sharing space at Sask. Polytechnic. So, it's perfect now because we have a dedicated lab to biology, and it's beautiful."
Currently, there are 11 students in BIOL 224 in Prince Albert. A smaller class size helps to engage students in the course material. Students are required to use the new computer equipment to study the effects of environmental effects on pulse, and conduct electrocardiogram (ECGs) to study electrical activity around muscles, Marchand said.
"They're looking at living organisms in the lab," she said. "Human, animal, it's wonderful. It's not simulations, it's real—that's the big deal."
Biology department head Dr. Christopher Todd (PhD) said purchasing the new equipment was an important investment in expanding the biology program in Prince Albert.
"Having the facilities and the people that can deliver those courses is important. The equipment is an important part of it, and the people are an important part of it," he said. "The demand is there, and when those elements come together, it's an exciting opportunity to pursue."
The USask biology department applied to and accessed the Tuition Bridge Funding Program to purchase the new equipment through USask Office of the Provost and Vice-President Academic, with support from the College of Arts and Science.
Todd noted that the upfront capital needed to run the labs can be an obstacle in starting courses that require labs. The biology department was also successful in obtaining a second round of funding to purchase molecular biology equipment to expand their lab-based programming in genetics.
"We are optimistic that as programming expands, students will be able to complete 60 or more credit units from the Prince Albert campus, equal to the first two years of their degree," Todd said.
He said the biology department is planning on adding three more courses at the Prince Albert campus. The courses include BIOL 226, "Genes to Genomics" planned for next year, and eventually BIOL 222 "The Living Plant" and 228, "An introduction to Ecology and Ecosystems."
"There are a lot of students who want to learn close to home and we want to provide the opportunity to take classes that will make a meaningful contribution towards a science degree," he said.
No matter where students are taking the course, the experience is uniform. Prince Albert campus lead Rob Procyk noted that having less of a quality educational experience at remote learning sites has been a misconception since he attended university classes in Prince Albert in the 1980s.
"That's the fallacy we've tried to break all of these years," Procyk said. "I think it's really important to say that it's the same experience but you're in a classroom with 11 other people. It's a bit more of a one-on-one experience."
While eventually students will continue their studies at the Saskatoon campus, expanding the biology program will allow students to stay and study a bit longer in Prince Albert.
"Some students are less comfortable with moving to a bigger city and would like to remain here at least longer if they can," Marchand said. "Having a lot of correspondence with students over the decades, they say how they were grateful that they started here--because for some people, it just gives that little extra time."
She noted that students have also liked the smaller campus and smaller class sizes. Having access to a campus outside of Saskatoon and closer to home helps some students financially, she said.
"We know who everybody is," she added.
---
Related Articles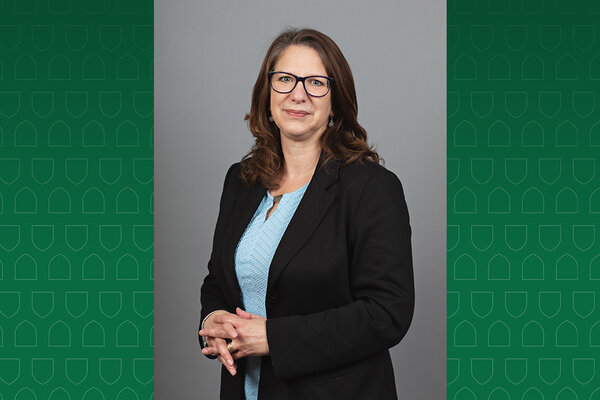 Department of Anthropology professor will serve a 13-month term on the College of Arts and Science leadership team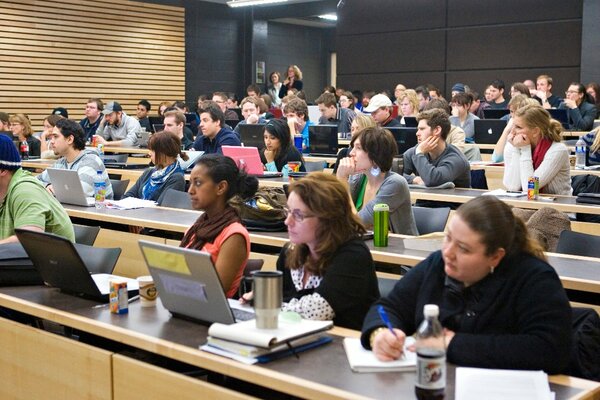 Dr. Loleen Berdahl (PhD), Dr. Simonne Horwitz (D. Phil), and Dr. Cheryl Troupe (PhD) are inaugural recipients of the new award