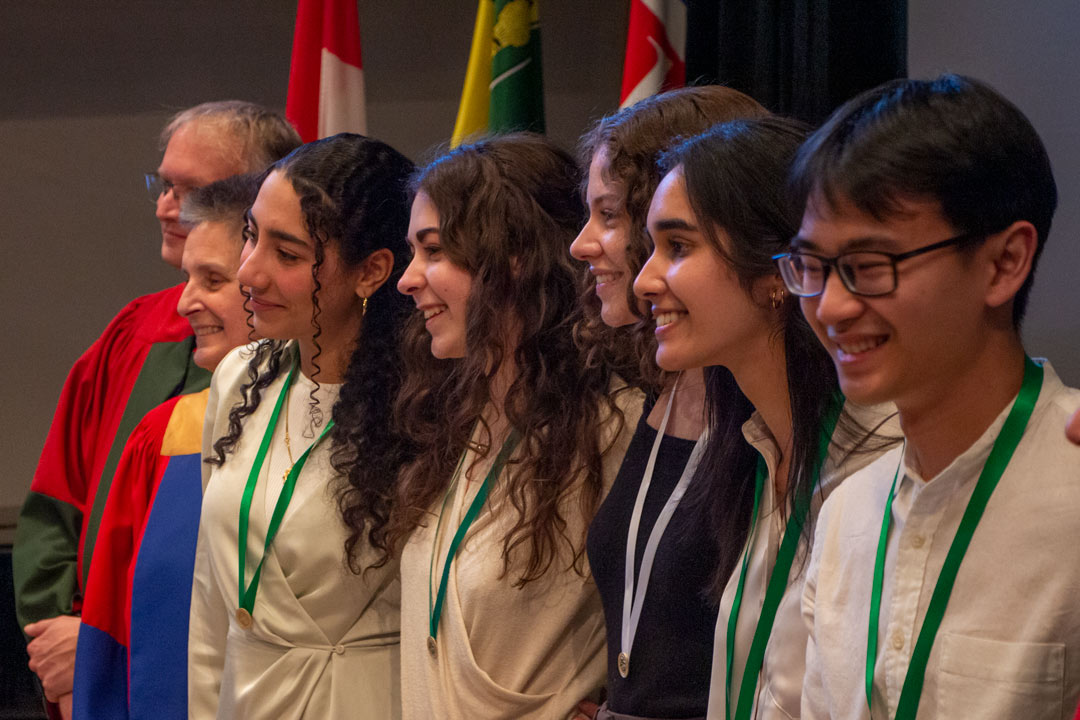 College of Arts and Science students mark milestones at annual Pinning Ceremony
Pins signify academic achievement and progress toward an Arts and Science degree
By Chris Putnam
Hundreds of University of Saskatchewan (USask) students were recognized for their achievements at the College of Arts and Science Pinning Ceremony this week.
Dean Peta Bonham-Smith and other members of the college's leadership team presented undergraduate students with silver or gold college pins at four ceremonies between March 6 and 9.
"This is a day for collectively celebrating what you have already achieved and looking ahead to the exciting things in your future," Bonham-Smith told the assembled students.
Silver pins are given each year to students who have successfully reached their third year of studies and declared a major in the College of Arts and Science. Gold pins are presented at a special ceremony to students named to the Dean's Honour List for academic excellence.
"I'm very pleased. I put in a lot of hard work and it feels really good to see that work acknowledged," said August Skrudland, a fourth-year sociology student awarded a gold pin.
Students at the ceremonies heard messages from Mackenzie Dawson (BSc'16, BFA'18), associate artistic director of Sum Theatre, and Zachary Digout, president of the Arts and Science Students Union.
"Being part of (the College of Arts and Science) community is more than just about academic pursuits. It's also about forging lifelong connections with like-minded individuals who share our interests and values. It's about engaging in meaningful conversations and debates that challenge our perspectives and broaden our horizons. It's about participating in extracurricular activities and events that showcase the diverse interests, identities and accomplishments of our peers," said Digout—who also received silver and gold pins this week—in an address to the audience.
Bonham-Smith asked the students in attendance to reflect on what it means to be an Arts and Science student.
"I hope what I have in common (with other Arts and Science students) is bettering myself," said Cricket Adamcryck, a fourth-year women's and gender studies student on the Dean's Honour List. "I hope that everyone comes to university with hopes of becoming a better person."
"I think most of us want to strive to make Saskatchewan a better place and be part of different communities within Saskatchewan. I know personally, I really want to help rural communities thrive. I'm from a rural community," said fourth-year physiology and pharmacology student Taegen Isaac, who received a gold pin.
In a recorded message, Dawson advised students to "look around" and absorb as much as possible during their short time at university.
"What inspires you? Who do you look up to? Which faculty, or colleagues, or community leaders make you say 'Wow, I wish I could do that too'? Reach out. Take a chance on yourself. You just might find out where you need to be," Dawson said.
---
Related Articles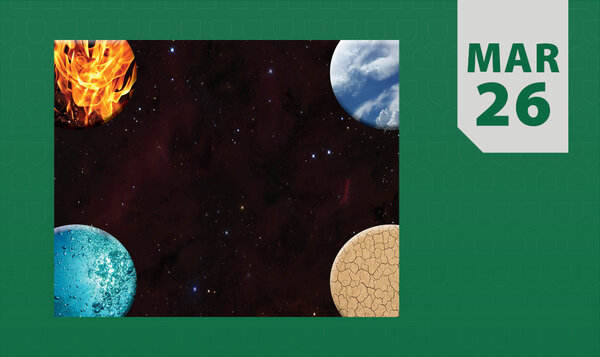 A concert by the USask Greystone Singers and University Chorus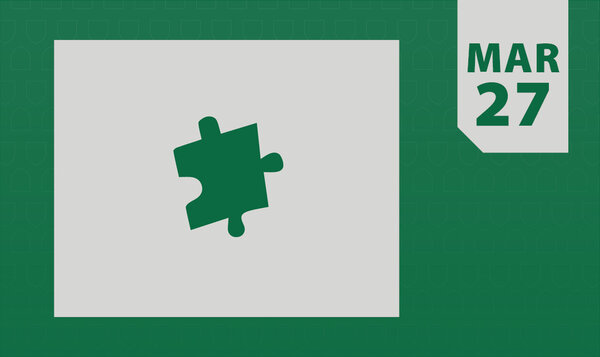 Find your perfect major and learn where Arts and Science programs can take you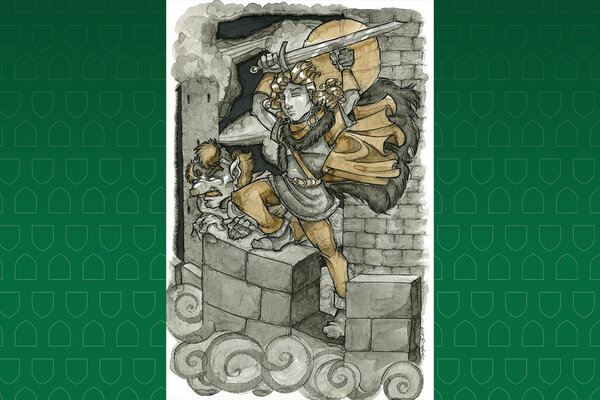 Jasmine Redford is a comic book illustrator and a PhD student in English