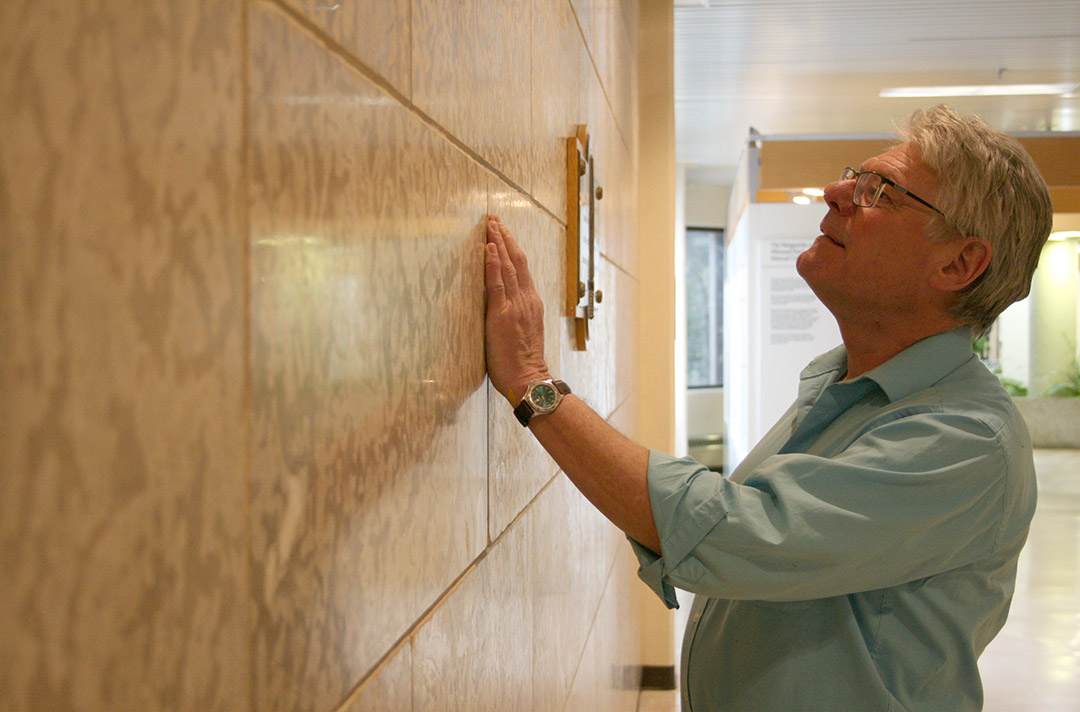 USask paleontologist helps stone featuring fossils achieve global heritage status
USask paleontologist Brian Pratt led the nomination process for the Tyndall Stone to be recognized on an international scale
By Kristen McEwen
A University of Saskatchewan (USask) paleontologist is a key part of an effort that has made the Tyndall Stone—a recognizable feature of many USask campus buildings—achieve an international status that could promote the stone and help conservation efforts.
Dr. Brian Pratt (PhD), a faculty member in the Department of Geological Sciences in the College of Arts and Science, led the nomination process for the Tyndall Stone to achieve a status of Global Heritage Stone Resource.
"The Tyndall Stone was an obvious candidate to be the first Canadian stone nominated because of its unique appearance and its widespread use," Pratt said.
Tyndall Stone is identifiable as a light grey to cream-coloured limestone, with a mottled appearance and abundant visible fossils. The fossils embedded in the rock include organisms such as corals, sponges, giant cephalopods and snails.
As a paleontologist and a professor, Pratt said the stone makes a great teaching resource for students.
"You can ask students what the community of invertebrates was like in on the sea bottom 450 million years ago. Measure the size of them. Count the different types of fossils you see. How do you know the climate was tropical – like where a coral reef would develop? You can see chemical and mineralogical changes manifested in the rock," he said.
Pratt took an interest in Tyndall Stone as a graduate student. He recalled seeing the stone in various buildings across the country throughout his studies and his early career.
"I became super enthusiastic about it," Pratt said. "I saw the stone around downtown Toronto in buildings where I was doing my PhD, saw it in Calgary where I worked in the oil patch. Later, I got really into building and dimension stones because they came from all over the world and you can see so many great things."
The Tyndall stone has been used in many notable buildings throughout the 20th century such as inside the Parliament Buildings in Ottawa; the Canadian Museum of History in Gatineau, Quebec; and the Legislative Buildings in Regina, Sask. and Winnipeg, Man.
The stone is sourced only from a quarry in Garson, Man., northeast of Winnipeg.
Along with colleague Dr. Graham Young, curator of Geology & Paleontology at the Manitoba Museum, Pratt worked to achieve the designation for the Tyndall Stone, which is the only Canadian stone that joins a list of 32 designated stones that have "broad significance to humanity."
Pratt is part of the Subcommission on Heritage Stones of the International Commission on Geoheritage. The subcommission falls under the auspices of the International Union of the Geological Sciences (IUGS). The nomination process entails a comprehensive checklist that must be answered in detail to provide geological context and architectural uses.
By achieving Global Heritage Stone Resource status and ratified as an IUGS Heritage Stone, Tyndall Stone is now part of a list of culturally significant building stones. This status helps increase knowledge of stone in general, while also encouraging conservation and preservation efforts.
Limestone dimension stone, such as Tyndall Stone and other stones, is known in the trade as "marbles." It isn't often reused in new construction, because it was installed with the intention of being permanent, so removal usually means the stones are destroyed, Pratt said. He added these stones are no longer available because the quarries are exhausted.
"A lot of the buildings from the late 1800s and early 1900s in eastern Canada that used stone aren't up to code, which is why they are often demolished," Pratt said. "That's why Canadian cities, they look kind of modern. It would cost too much to preserve and upgrade stone for new buildings."
Still, heritage societies are active in most cities to encourage preservation, he added.
Through achieving this international recognition for the Tyndall Stone, it caps a decades-long fascination Pratt has had with the limestone since first seeing the Memorial Wall in the Geology Building in 1989.
"Nominating the (Tyndall Stone) has been a labour of love for some years and it's been a chance to look at the rock and explore the mottling in detail."
"Students walk by the Memorial Wall or sit in the Museum (of Natural Sciences) and see the fossils and engage in wonderment," he added. "The educational value is important to me."
---
Related Articles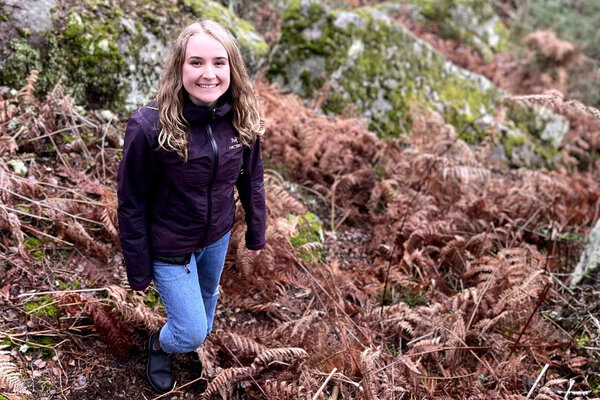 USask biology student Rachel Andres is making plans to continue her love of plant science research at the University of Oxford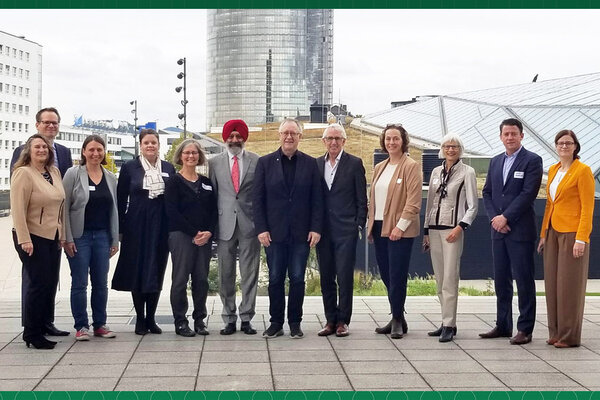 College of Arts and Science faculty members were part of the USask delegation that travelled to the University of Bonn (UBonn) in Germany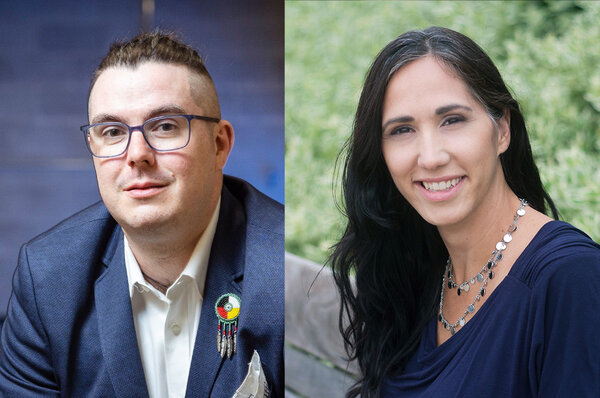 USask drama faculty Deneh'Cho Thompson and Carla Orosz are part of a national, one-of-a-kind, theatre project