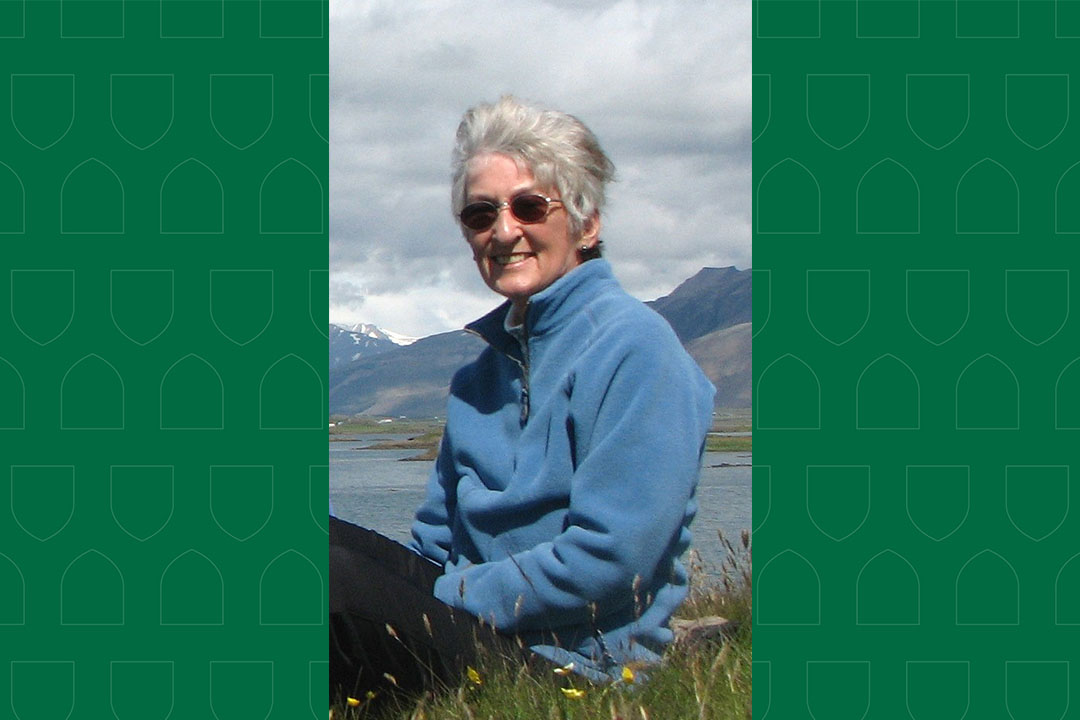 Late USask graduate's wishes fulfilled with creation of chemistry scholarship
Susan Gibson (BA'69, LLB'69) dedicated funds in will to recognize work of brother and distinguished professor emeritus
By Kristen McEwen
Before she passed away, Susan Gibson (BA'69, LLB'69) wanted to give back to the University of Saskatchewan (USask) in a way that would make an impact.
Though she graduated from USask with degrees in French and law, she drew up wills for herself and her husband, Dennis Gibson (BComm'63), to dedicate funds to support students in chemistry. She wanted to highlight the contributions of her brother, distinguished professor emeritus Dr. Ron Steer (BA'63, PhD'68, DSc'95).
"(Susan) wanted to recognize Ron's contribution," Dennis said. "When I actually suggested to formalize (her wishes) as a scholarship fund, Ron was ecstatic—he was so honoured."
Funds from the Gibson estate will establish the Gibson-Steer Scholarship Fund in Chemistry. Starting in the 2023-24 academic year, eligible graduate students who are studying chemistry and have demonstrated financial need will receive an award of at least $1,000.
Ron is best known for his research in photochemistry, photophysics and spectroscopy of molecules. He was surprised when he learned that Susan and Dennis had mutually decided to designate funds in their wills to support students in his department.
"I was very grateful, of course," Ron said. "In discussions with Dennis, I know he was certainly happy with the notion that these funds would be made available to students in part on basis of need."
While Susan was not involved in sciences, she earned a Bachelor of Arts in French at the College of Arts and Science, while simultaneously earning her law degree.
Upon graduating, Susan was the first woman to become a law clerk in the Supreme Court of Canada, and the first woman to be named a partner at Soloway Wright—a law firm based in Ottawa. Ron noted that Susan was a mentor for many other women who were hired and worked at the law firm.
Growing up with Ron
Ron was four years older than his sister, Susan. Growing up, they didn't share many hobbies or interests. They even attended different high schools because of their age difference and a family move.
While their academic interests didn't intersect, the siblings had a great connection through music.
"She was a fine singer, and a good actor too," Ron said. "She was involved in musical theatre in high school, and a member of the Ottawa Choral Society for more than 30 years."
As they grew up and established their careers, the pair continually lived in different provinces -- Susan based in Ontario and Ron in Saskatchewan. They visited when they could, often during holidays and work trips.
"We didn't have a geographically close relationship," Ron said. "I admired what she was doing (in her career) and I think she was very happy and professionally super-successful."
He said that Susan was determined to succeed in anything she put her mind to. Though she wasn't an athletic person growing up, she picked up golf mid-life and quickly became more than competent—travelling the world with her husband and playing as many courses as possible. She even achieved four holes-in-one.
"She was very determined," Ron said. "She approached golf in the same way she did everything that she undertook."
During Ron's career, he frequently visited Ottawa in several roles with the Natural Sciences and Engineering Research Council of Canada and the National Research Council. Fortunately, he had a place to stay with Susan and Dennis.
"I spent a fair bit of time in Ottawa, I would stay with them, if I could," Ron said. "I would stay in the same room, so it became 'Ron's Room.'"
Life with Dennis
When Dennis completed his Bachelor of Commerce degree at USask in 1963, he had intended on pursuing his master's but was unable due to the financial cost of the program.
Susan and Dennis's time at USask never overlapped—Dennis was six years older than Susan. They didn't meet until they both resided and worked in Ottawa in 1969.
"We met by accident at a Valentine's Day party," Dennis recalled. "We started dating and two years later we got married. It was a good marriage."
Susan and Dennis were married for 50 years, which was filled with travel, recreation and spending time with family. Though they didn't have children of their own, they doted on many nieces and nephews.
"She was very busy, very active," Dennis said. "She loved classical music … she loved playing golf and she was quite good at it. Another thing she really enjoyed was bridge – she even used to play online."
Dennis' career as a foreign services officer with the Canadian government provided an opportunity for travel. As a result, he and Susan were able to travel and work in various countries outside of Canada – from Mexico to Ireland.
Susan had scleroderma, an autoimmune disease that impacts body tissues and lungs. She died at the age of 74 last year.
"She was a very bright girl," Dennis said. "Very humorous. People I met were always impressed with her."
Dennis has made an initial gift of $50,000 in order to establish this fund as an endowment. This will allow the award in Susan's name to be made in perpetuity.
Dennis and Ron both said Susan would be happy that her wishes were being fulfilled.
"If Susan were able to make a judgement as a lawyer today, she would agree that the (scholarship) is a great thing," Ron said.
---
Related Articles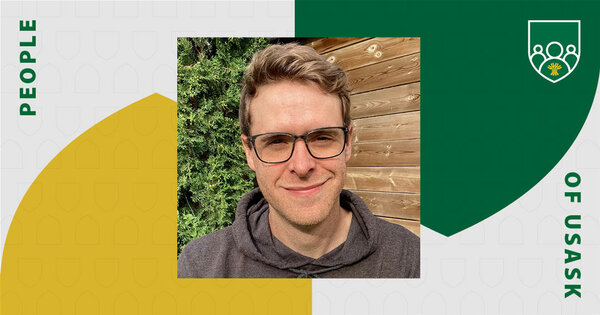 USask graduate Nat Banting (BEd'10, BSc'10) is a Saskatoon-based educator that teaches math in Saskatoon Public High Schools and works as a mathematics education lecturer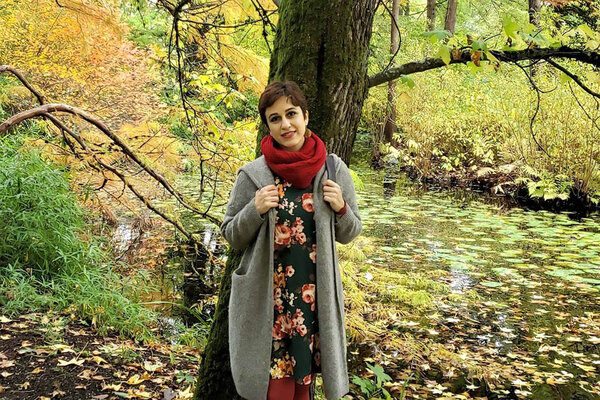 Haleh Mir Miri has experienced firsthand the oppression that women can be subjected to under extremist Islamic rule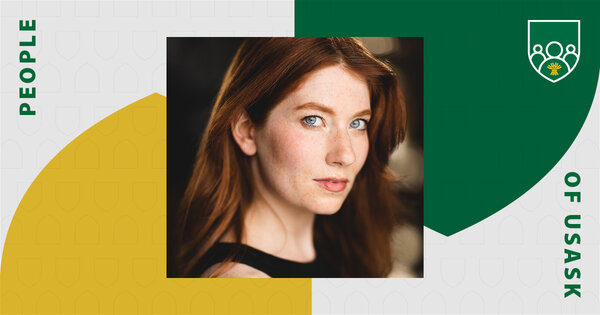 Fine arts graduate Alana Pancyr (BFA'13) is a multimedia artist and an actress in on-stage and on-screen productions