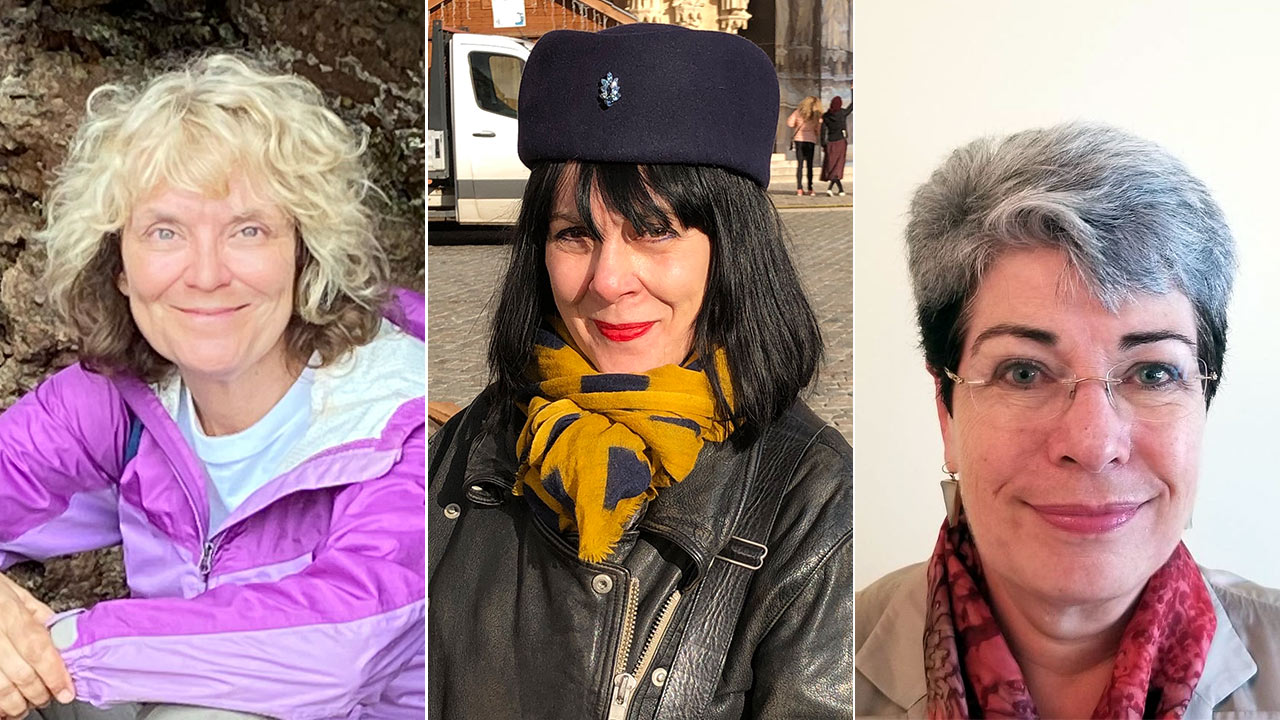 Three College of Arts and Science faculty members named distinguished professors
Dr. M. Gabriela Mángano (PhD), Alison Norlen and Dr. Valerie Thompson (PhD) honoured for exceptional achievements in research, scholarly or artistic work
By Chris Putnam
An internationally recognized paleobiologist, an acclaimed contemporary artist and a ground-breaking cognitive psychologist are three of the latest University of Saskatchewan (USask) faculty members awarded the title of distinguished professor.
College of Arts and Science professors Dr. M. Gabriela Mángano (PhD), Alison Norlen and Dr. Valerie Thompson (PhD) are among seven USask faculty members honoured by the Distinguished Professorship Program this year.
The honourary title of distinguished professor recognizes exceptional achievements in research, scholarly or artistic work by USask faculty. Recipients of the lifetime award become distinguished professors emeritus/emerita upon retirement.
Mángano, Norlen and Thompson were awarded their titles on Sept. 12, 2022. Other USask faculty members named distinguished professors in September were Dr. John Giesy (PhD) of the Western College of Veterinary Medicine; Dr. Lee Barbour (PhD) of the College of Engineering; Dr. Alan Rosenberg (MD) of the College of Medicine; and Dr. Jeffrey McDonnell (PhD) of the School of Environment and Sustainability.
Dr. M. Gabriela Mángano (PhD)
Mángano, a professor in the Department of Geological Sciences, is an ichnologist who specializes in how the study of animal-sediment interactions can help reconstruct major ecological changes in the history of the biosphere.
Her highly cited research in paleobiology and geology has helped advance understanding of early life and evolution on Earth.
In a letter to Mángano, the USask Distinguished Professorship Advisory Committee noted her impressive research and scholarship, describing her as "a leading global authority in your field of ichnology with an exceptional national and international record of scholarly achievement and advancement.
"Your breadth of knowledge is extensive, bridging related disciplines and directly impacting the understanding of critical questions in the geosciences."
The committee also cited Mángano's dedicated mentorship of students and peers—in particular, her commitment to providing opportunities to women and other people underrepresented in her field.
In 2018, Mángano received the Outstanding Educator Award from the Association for Women Geoscientists, an international recognition of her contributions as an educator and mentor.
Alison Norlen
Norlen is a professor of painting and drawing in the Department of Art and Art History. Her artwork has been exhibited around the world and featured in many of Canada's most prestigious galleries and collections.
Norlen is known for her ambitious, large-scale sculptures and drawings that awe and immerse viewers. In a letter to Norlen, the Distinguished Professorship Advisory Committee noted her "international renown as a leading Canadian artist who is widely sought for your professional skills and knowledge of contemporary art.
"This inclusion of your works in major collections, as well as the many feature articles and reviews that have been written about you, draws both you and the University of Saskatchewan to the forefront of artistic research."
Norlen is a celebrated teacher as well as artist. She has received two teaching excellence awards and three distinguished researcher awards—one from USask and two from the College of Arts and Science.
Dr. Valerie Thompson (PhD)
Thompson, a professor in the Department of Psychology and Health Studies, examines human thinking and judgment. She is credited with establishing a new field of psychology called meta-reasoning—the study of how people monitor and evaluate their problem-solving, reasoning and decision-making processes.
Thompson's internationally known work has changed the face of research into thinking and reasoning. She is a sought-after collaborator on projects around the world and was recently awarded a highly competitive research fellowship from the Israel Institute for Advanced Studies to further develop meta-reasoning theory.
In its letter to Thompson, the Distinguished Professorship Advisory Committee acknowledged the global impact of Thompson's work. "Your high-profile publications, sustained research income, and the many accolades from national and international bodies confirm that you are a leader in the field of cognitive psychology."
The committee also noted Thompson's commitment to helping her students and colleagues succeed. She is widely seen as "an inspiring teacher, mentor and collaborator," as well as someone who has forged a path for other women in her field.
---
Related Articles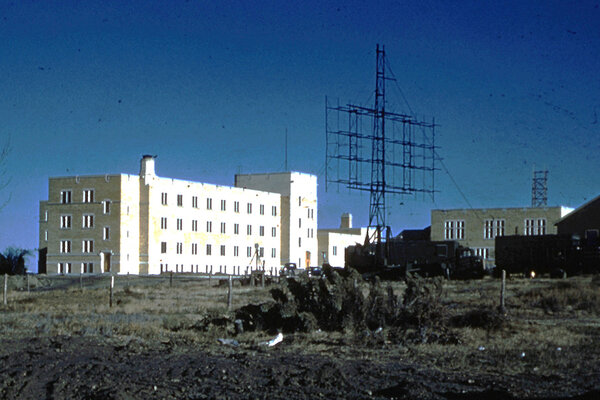 The Japanese surprise attack on Pearl Harbor was detected by radar technology that would later help USask become a leader in space and atmospheric studies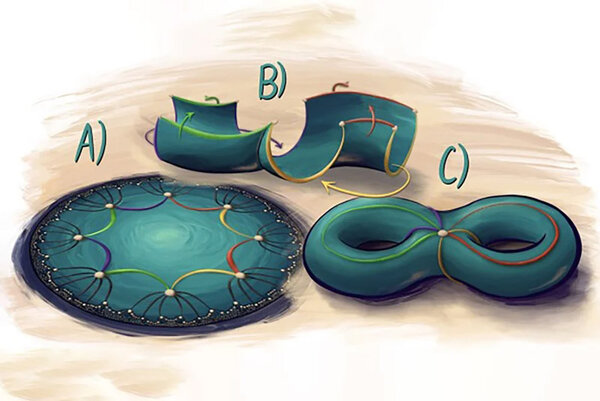 At USask, a mathematician and a musician collaborated to turn a quantum research paper into a jazz performance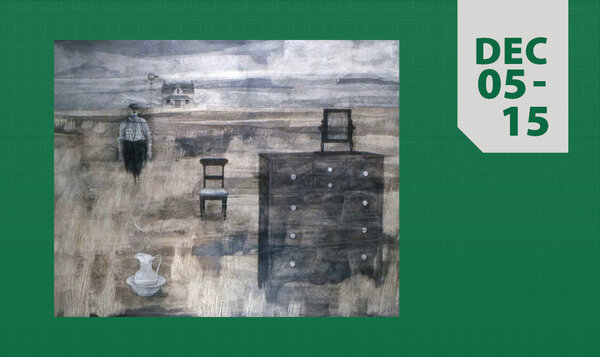 A collaborative exhibition by USask students