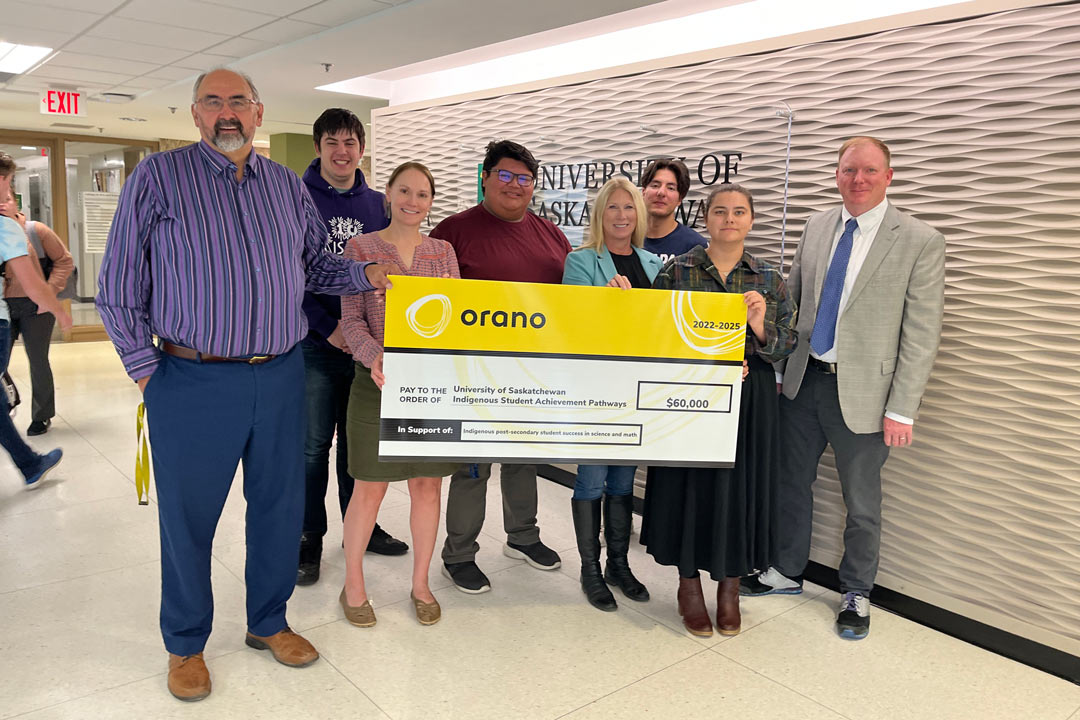 Orano Canada donation will improve access for Indigenous STEM students at USask
The $60,000 gift will support new Indigenous Student Achievement Pathways programming
By Chris Putnam
A new donation from Orano Canada will help Indigenous students at the University of Saskatchewan (USask) build skills for success as they enter university.
Orano's $60,000 gift over a period of three years will enable USask's Indigenous Student Achievement Pathways (ISAP) team to offer new math and digital literacy programming. The expanded services will help prepare students for STEM (science, technology, engineering and math) degree paths.
"ISAP continues to provide an academic community where Indigenous USask students can access opportunities that empower them to complete degrees. Orano's generous support will help us make progress in an area that we have highlighted for specific attention—improving the representation and retention of Indigenous students in STEM programs," said Dr. Darrin Oehlerking (DMA), associate dean student affairs in USask's College of Arts and Science.
Indigenous students in Saskatchewan face barriers when entering university, including unequal access to the high school math and science courses required to study STEM subjects at university. As a result, Indigenous students are underrepresented in STEM disciplines, careers and industries.
"These students have an incredible opportunity to build a fulfilling career in Saskatchewan," said Orano Canada Vice President and Chief Corporate Officer Tammy Van Lambalgen. "We want to support them at the start of their post-secondary journey so they can seize those opportunities in science, math and technology. Mining companies such as ours need these bright young people to continue to succeed in our operations and advance technologically. I look forward to hearing about how this program helps students achieve their goals."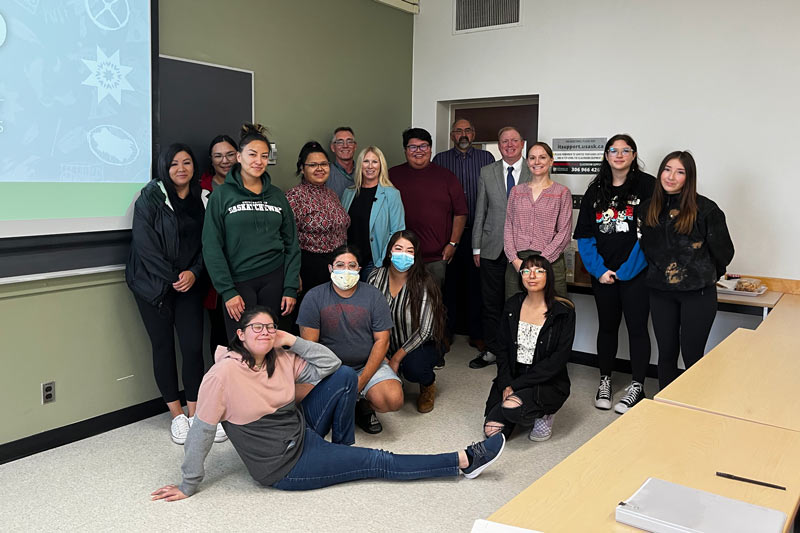 Orano Canada representatives and ISAP leaders pose with ISAP students on Sept. 19. (Photo: Larry Kwok)
Based in the College of Arts and Science, ISAP welcomes First Nations, Inuit and Métis students with academic and social programming developed in consultation with Indigenous students, faculty and communities. Undergraduate students have the option of enrolling in ISAP to access smaller class sizes, peer mentorship, and culturally responsive instructors and advisors.
"The advantage with taking ISAP courses over regular courses is that we receive a lot more support academically. That's what I really like. It's also awesome being able to meet other Indigenous students because we all feel the same way—we can all relate to each other," said Sunita Moosomin, an ISAP student from Mosquito Grizzly Bear's Head Lean Man First Nation.
One of the enhancements made possible by Orano's donation is a new ISAP section of MATH 102, a first-year course offered by the College of Arts and Science to students who did not study pre-calculus in high school. The new section of MATH 102 this fall offers face-to-face instruction to a class of 30 ISAP students, preparing them for advanced math courses required by many STEM programs.
Last year, Moosomin completed the standard version of MATH 102, an online course with more than 200 students. She struggled in that learning environment and believes she would have done better if she had been able to take the course through ISAP.
"It was very challenging. I felt more alone in it. If I were to take it through ISAP, I would have more support," said Moosomin.
Orano's gift will also fund graduate student teaching assistants to work with students in ISAP STEM courses, and support new programming focused on teaching digital skills to help students navigate new online learning systems and virtual homework platforms.
Orano Canada is a leader in the exploration, mining and production of Canadian uranium. The company's head office is based in Saskatoon and their milling and mining operations are located in northern Saskatchewan. Orano Canada employs over 400 people across the province, with a strong focus on local northern and Indigenous employment.
ISAP—formerly called the Aboriginal Student Achievement Program—is celebrating its 10th anniversary this fall.
---
Related Articles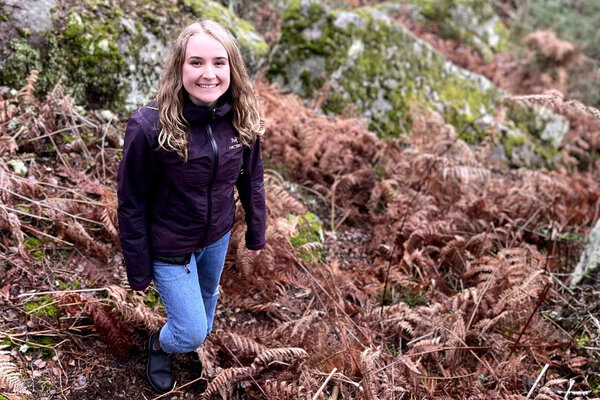 USask biology student Rachel Andres is making plans to continue her love of plant science research at the University of Oxford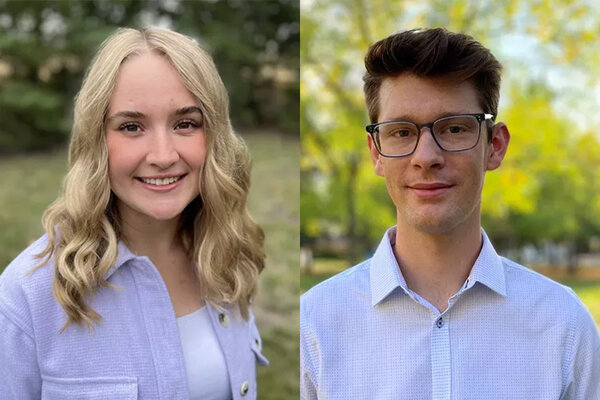 Biological sciences student Rachel Andres is one of two USask recipients selected for the prestigious Rhodes Scholarship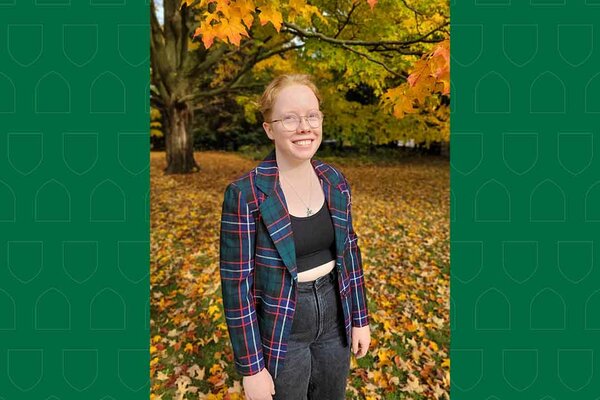 Bryn James-Cavan (BA'23) will be receiving the University Medal in Social Sciences at the USask Fall Convocation Ceremony on Nov. 8