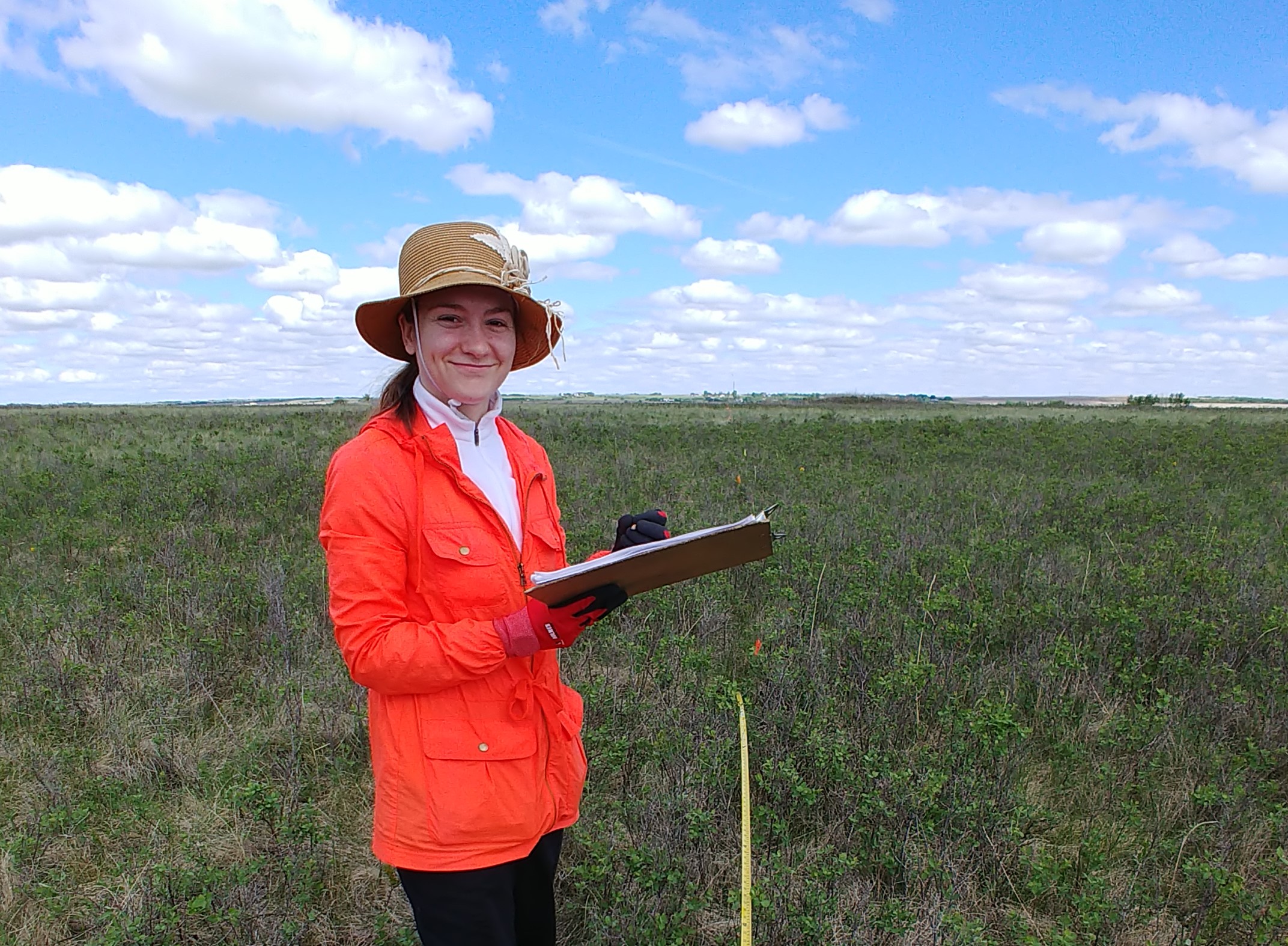 USask researcher tackles issue of shrub encroachment in Saskatchewan grassland ecosystems
Expansive shrubs can impact quality and quantity of grass, reducing availability of food for cattle and other ruminants
By Shannon Boklaschuk
A University of Saskatchewan (USask) researcher is exploring why shrubs are encroaching on grassland ecosystems in the province—an important issue that ranchers, scientists, rangeland managers and others are eager to better understand.
Irini Soubry, who is pursuing a doctoral degree in the Department of Geography and Planning in USask's College of Arts and Science, said shrub expansion into grasslands can cause numerous negative effects, such as a reduction in the quality and quantity of grass available for cattle to eat. This can result in ranchers struggling to provide enough food for their cattle as the world's population increases and demand for food rises, resulting in millions of dollars in financial loss for cattle producers worldwide.
"This is one of the important reasons to preserve existing grasslands," said Soubry.
Grasslands are herbaceous-dominated areas with at least 10 per cent trees and shrubs. Grassland ecosystems cover about one-quarter of the Earth's surface and are important for many reasons, such as supplying forage for grazing animals and supporting water flow, carbon sequestration and storage, erosion control and wildlife habitat.
Grassland ecosystems are at risk globally as humans plow them to plant crops, replacing wildlife and introducing invasive species in the process. The encroachment of native shrubs into grasslands further threatens these ecosystems, as grasslands typically fare poorly next to woody neighbours. Soubry said several global organizations have taken action to protect these important ecosystems, noting grassland restoration aligns with the United Nations Sustainable Development Goal on land degradation neutrality.
"Since large parts of the grassland ecosystem are already lost, sustaining grassland health is important for preserving the multitude of ecosystem services that grasslands provide," she said.
"The encroachment of shrubs into grasslands can alter their soil, climate and water supply and, as a consequence, affect animals, plants and bacteria. Shrub expansion can alter grassland biodiversity, its productivity, nutrient cycling, ecosystem structure and energy flow—all of which are important for it to function properly."
Soubry is writing a PhD thesis, titled "Monitoring shrub encroachment and its drivers in Canadian grasslands with remote sensing," under the supervision of Dr. Xulin Guo (PhD), a faculty member in the Department of Geography and Planning.
Soubry's research focuses on commercial rangelands, provincial parks and native pastures where shrub expansion has been identified in grassland areas. She has collected field data during the past two growing seasons in three study areas in the province: The University of Saskatchewan's Kernen Crop Research Farm, the grasslands in the West Block of Cypress Hills Interprovincial Park and large commercial rangelands around Burstall, Sask., that have a fire history.
What Soubry has observed from her visits to the study sites is that the shrubs expanding into the Saskatchewan prairie grassland ecosystems are native shrubs that were already present, just in a lower abundance.
"However, local human-environment interactions and larger-scale factors, such as climate change, seem to be making shrubs expand beyond their historic or expected geographic range," she said.
Exactly why shrubs are encroaching on Saskatchewan grassland ecosystems is the core question Soubry is trying to determine with her research. She noted that shrub encroachment has affected the U.S. tallgrass prairies for more than 130 years; however, the driving mechanisms behind the phenomenon are less understood on the Canadian Plains, where the issue is more recent and may be induced by climate and land-use changes.
"We need to find the parts of grasslands that shrubs cover, when these shrubs expand, and how they relate to changes in climate and grassland management. We also need to know where shrubs will be in the future. There is no clear answer to these questions," said Soubry.
"I am trying to answer these with case studies in commercial grasslands and provincial parks of Saskatchewan that belong to different climate and soil regions of the province. I am figuring out the best way to create maps that show the location of grassland shrubs with images acquired from aircraft and satellites, and I am checking the accuracy of these maps by comparing them with data that I collected from the ground. Scientists could use my method in other global grassland regions that face shrub expansion."
Soubry is also taking a historical perspective by looking back in time to see how shrubs expanded in the prairies in previous years. By looking to the past, she hopes to obtain a deeper understanding of the possible driving forces of shrub expansion in the future, such as climate, land use and management, landscape factors and moisture availability.
"I am hoping that these steps will allow me to build a model to estimate future shrub cover on grasslands, depending on various climatic and management scenarios," she said. "Then, scientists will be able to better understand the processes behind shrub expansion, while ranchers will know better where to apply shrub control efforts and how to manage their grasslands to prevent further shrub expansion. They will then have the ability to provide enough food for their cattle to better support global meat and milk demands."
Soubry and Guo have co-authored and published four articles in several academic journals, with two additional articles recently submitted for publication that are currently under review. As a USask PhD student, Soubry has been awarded several scholarships and awards, including the prestigious Dean's Scholarship for three years.
"Being part of the University of Saskatchewan, with a strong geography and planning department and with Dr. Guo's research focus on grassland studies through remote sensing, allows me to undertake this research project with success," said Soubry.
"The fieldwork experience in the research group has significantly helped my research, along with the group's expertise in earth observation, climate change, grasslands and ecology. I am lucky to have interdisciplinary collaborations with the Department of Plant Sciences (in USask's College of Agriculture and Bioresources), the Saskatchewan Bison Association and the Saskatchewan Ministry of Parks, Culture and Sport. I hope this can allow me to improve communication between research entities and stakeholders, and that it will help inform shrub management decisions."
---
Related Articles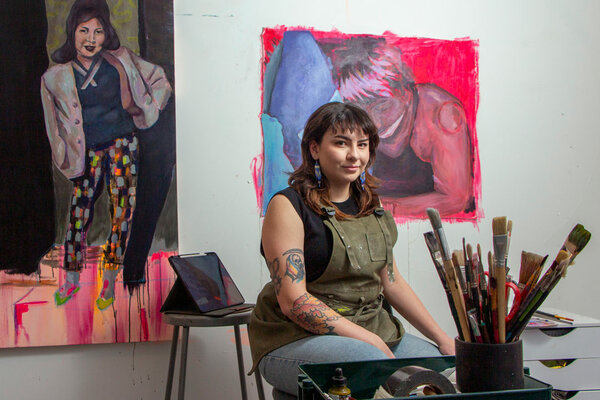 MFA student won a 2023 Outstanding Student Achievement in Contemporary Sculpture Award from the International Sculpture Center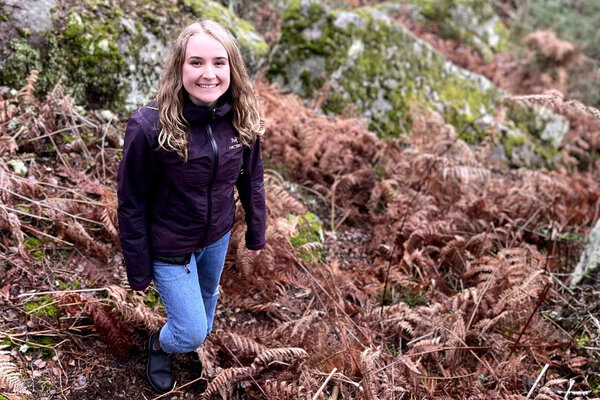 USask biology student Rachel Andres is making plans to continue her love of plant science research at the University of Oxford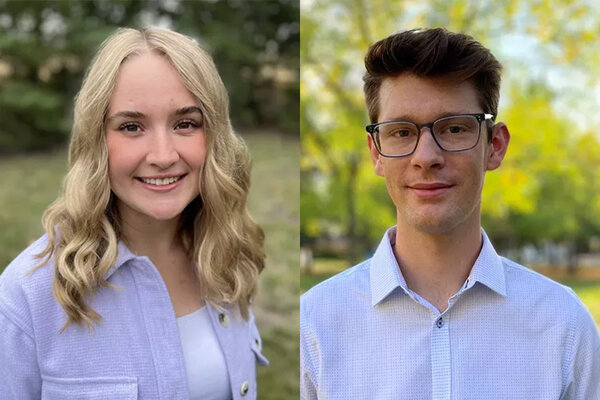 Biological sciences student Rachel Andres is one of two USask recipients selected for the prestigious Rhodes Scholarship