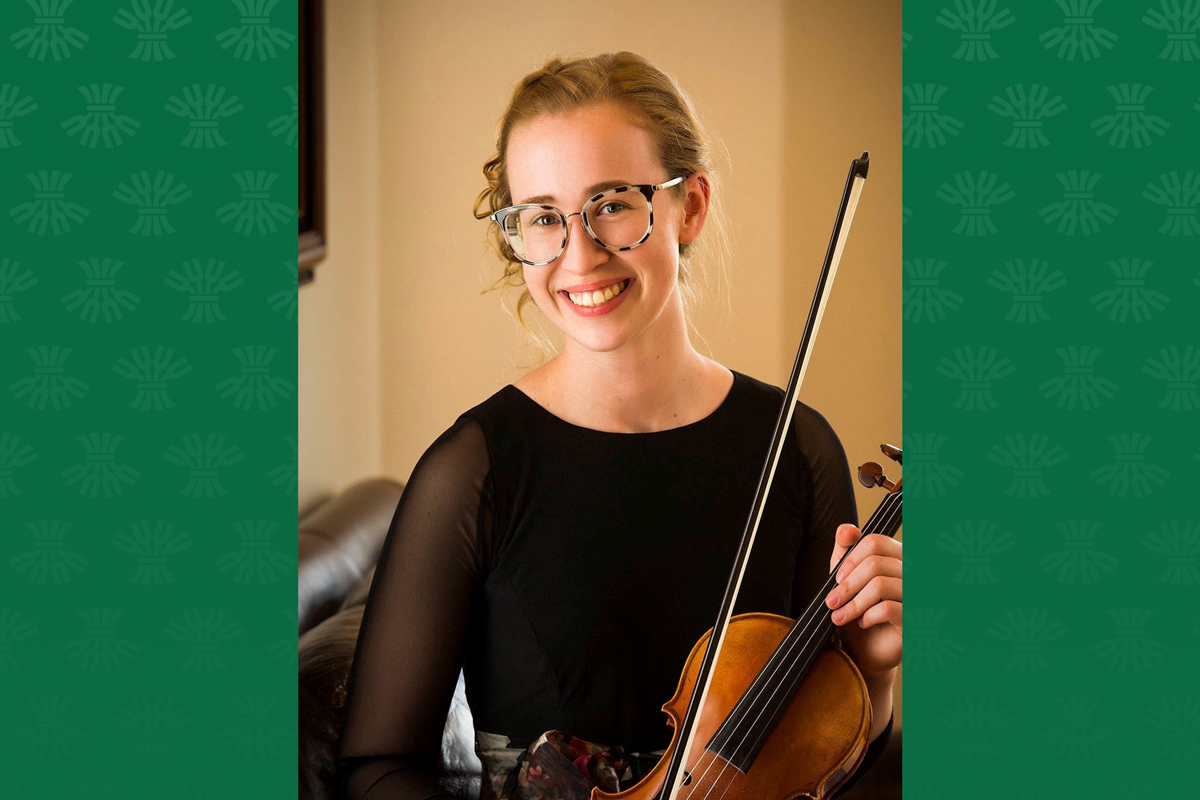 Life-long interest in music leads to USask degree
Violinist Drusilla Waltz is the recipient of the Arthur Collingwood Prize in Music
By Shannon Boklaschuk
Drusilla Waltz was just three years old when she began playing the violin in her home community of Provost, Alta.
Those early lessons sparked a life-long passion for music that led Waltz to new places, including to Saskatoon and to the University of Saskatchewan (USask). Now, during USask's spring Convocation in June, Waltz's years of studying, practicing and performing will culminate in a Bachelor of Music (Music Education) degree. She said it "feels amazing" to reach this milestone.
"I cannot believe how fast the past four years have gone, and I'm thankful that I got to experience it all," she said. "When I came to the campus to audition, I found the people—faculty and fellow students—to be very welcoming and friendly, which inspired me to choose to study here. Also, the campus is beautiful."
Waltz studied with Dr. Véronique Mathieu (DMus), an associate professor of violin in the Department of Music in USask's College of Arts and Science and the David L. Kaplan Chair in Music. Waltz said it was a privilege to learn from Mathieu, who helped her grow as a musician and who inspired her as a person.
"I love the community within the department, and how everyone knows and supports each other," she added.
Waltz—who also plays the piano, accordion and flute—is the Department of Music's top graduate and the winner of the Arthur Collingwood Prize in Music, which will officially be awarded to her by the College of Arts and Science at an event in June. A high-achieving student, Waltz has earned other scholarships and awards throughout her academic journey, including the Jean Straith Cook Entrance Scholarship in Music, the David L. Kaplan Music Scholarship, the Dwain Nelson Memorial Scholarship and the Anna Bychinsky Award for Excellence in Fine Arts or Music.
Waltz grew up taking music lessons and performing with her family, something she describes as "a large source of joy and personal satisfaction." When she completed high school, she knew she wanted to continue to study music for her own enjoyment as well as pursue it as a career. She has since balanced her USask studies with performing as a violinist with the Saskatoon Symphony Orchestra (SSO).
"I love performing with the SSO," she said. "One of my favourite things about music is how it connects people, which is why I love orchestral playing. The variety of music that we get to perform has also provided a great learning experience that has been fun and challenging at the same time. Lots of the pieces that we play are pieces that I grew up listening to and hoping I would be able to play one day, which is cool."
Waltz, who also plays violin with the Saskatoon Youth Orchestra (SYO) and the USask Chamber Ensemble, said the best part of studying in the College of Arts and Science is the diversity of classes available to students. When she first came to USask, she wasn't sure if she wanted to pursue a Bachelor of Music or a Bachelor of Science degree in chemistry—so she was grateful to have the opportunity take both music and science classes and pursue a variety of interests in the college.
While her first degree is now complete, Waltz's USask journey isn't over. She is planning to continue studying at the university with the goal of earning a Bachelor of Education degree and one day teaching both music and chemistry at a rural high school in Saskatchewan.
"I highly recommend studying at USask," she said. "My advice would be to make the most of your time here, and be an active part of the community in whichever department you are in. The people here are great."
---
Related Articles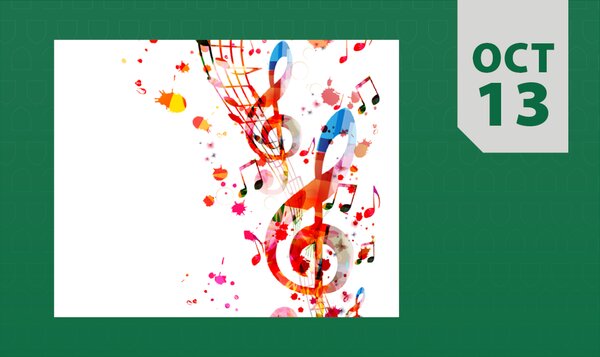 A collaborative musical showcase between three USask Department of Music ensembles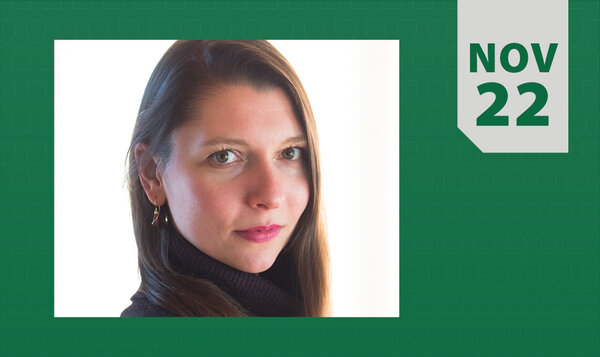 A talk and performance in the Fine Arts Research Lecture Series (FARLS) in Music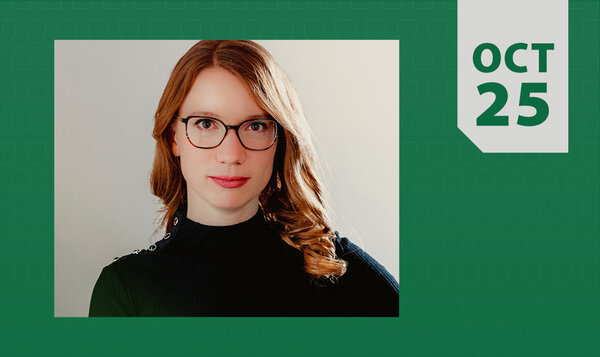 A talk and performance in the Fine Arts Research Lecture Series (FARLS) in Music