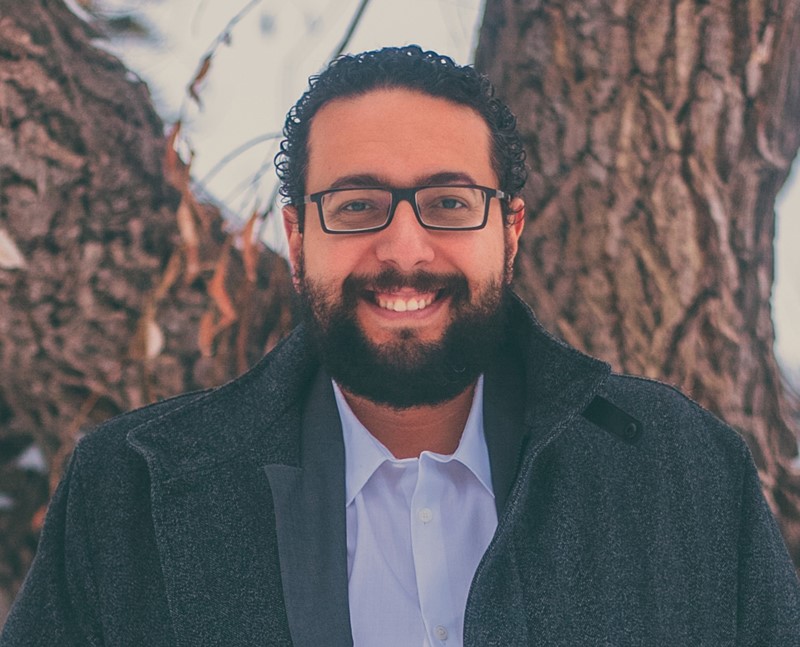 USask transportation planning expert honoured with College of Arts and Science award
Dr. Ehab Diab (PhD), a faculty member in the Department of Geography and Planning, is the recipient of the New Scholar Research Award
By Shannon Boklaschuk
The College of Arts and Science is recognizing the achievements of University of Saskatchewan (USask) researcher Dr. Ehab Diab (PhD) through the New Scholar Research Award.
"It's an absolute honour to receive this award and see this recognition from my colleagues, who took part in the nomination process, and from the college's RSAW (Research, Scholarly and Artistic Work) Steering Committee, who selected me for the award," said Diab, a faculty member in the Department of Geography and Planning in USask's College of Arts and Science.
"I am grateful that my work is recognized and appreciated, which is inspiring me to keep me going on."
The annual award is reserved for scholars early in their careers who received their highest degree less than 10 years ago. Diab joined the Department of Geography and Planning in 2018 after earning a PhD in transportation planning from McGill University in 2015. He also holds an undergraduate degree and a master's degree in architectural engineering from Alexandria University in Egypt.
Dr. Robert Patrick (PhD), a faculty member in the Department of Geography and Planning, and Dr. Alec Aitken (PhD), the head of the department, submitted a joint nomination letter to the RSAW Steering Committee in support of Diab. They noted that since Diab joined the department, "he has consistently performed at a superior level in terms of his grantsmanship, scholarly output and public service."
"His intellectual capacity for scholarly research is reflected in his peer-reviewed publication record, his participation in collaborative research projects, several invited research presentations and membership on editorial boards for leading research journals in his discipline of transportation planning," they wrote.
Diab is pleased to be part of the "amazing team" in the Department of Geography and Planning, which he noted includes some of the world's most highly cited scholars as well as researchers who are very engaged with local communities and professional and academic associations in Saskatchewan and beyond.
"This great mix is not only unique but also very motivating, which inspired me to do more collaborative interdisciplinary work with different partners," Diab said. "Undoubtedly, this assisted me in developing higher-impact research. I also appreciate the great level of support and encouragement that I received from my colleagues from the first day of my appointment at USask, which helped me to accelerate and reinforce my research agenda."
In addition to his role as a faculty member in the Department of Geography and Planning, Diab serves as a member of the Standing Committee on Transit Management and Performance of the Transportation Research Board (TRB) in the U.S. and as a member of the TRB's Standing Committee on Light Rail Transit. He is also associate editor of the Journal of Public Transportation.
Diab focuses his research on three sub-areas of land use and transportation: systems integration, public transit planning and service operations, and travel behaviour research. He works at the intersection of these areas, while integrating social equity issues, to achieve his goals of generating new knowledge and assisting in the formulation of effective policies that enhance communities.
"To this end, I have been actively engaged in interdisciplinary research that incorporates transportation planning into other areas and disciplines such as health, epidemiology, geographic sciences and informatics," he said.
"For example, I am currently working on two multi-million national projects funded by the Canadian Institutes of Health Research (CIHR) and the Natural Sciences and Engineering Research Council of Canada (NSERC) to investigate the impacts of different transport interventions in four cities in Canada on people's health, physical activity, well-being, equity and travel behaviour. These interventions ranged from a new metro system in Montreal to BRT (Bus Rapid Transit) lines in Saskatoon and new cycling and pedestrian infrastructure in Victoria and Vancouver.
"For these projects, one of my master's students focused on developing more accurate local accessibility measures that match users' behaviour to assess the impacts of new transit infrastructures in Saskatoon, which required us to integrate data from household travel surveys to other big-data sources such as transit farebox systems. I am grateful to Saskatoon Transit for their help in providing the required data for this research."
Currently, Diab is working on a project that investigates possible ways to integrate the emerging concept of "15-minute cities" into the planning processes, while focusing on a case study of small- and medium-sized cities in Canada. Led by one of Diab's master's students, a major part of the project involves integrating social equity concerns.
As well, Diab is working on a Mitacs project with local partner Saskatoon Cycles to develop a new app for zero-emission delivery by cycling by working with local businesses, while also measuring the expected environmental and health impacts.
"I believe that using this bottom-up approach will help us in developing more effective policies," he said.
In 2021, Diab received $30,000 in funding from the Social Sciences and Humanities Research Council of Canada (SSHRC) to pursue an understanding of how disruptions stemming from building and upgrading transit systems can affect ridership. Diab and his research team are also exploring the intersection between equity and transit-service operations. Using Winnipeg as a case study, they are investigating the social equity of bus on-time performance and pass-up distribution at multiple levels of analysis, while accounting for the experiences of equity-seeking groups and people living with disabilities.
"I would like to thank all my collaborators, from transit agencies and other researchers to my students; without them, I wouldn't be able to achieve any of my research goals," said Diab.
"Over the past years, I had the opportunity to work with several brilliant, dedicated undergraduate and graduate students from the department and from outside who did all the heavy lifting of the projects—from collecting field observations and surveys, to visualizing and analyzing data. Therefore, this award is, absolutely, an important recognition and appreciation of their terrific efforts and dedication. I will take it back to my office and tell everyone about my outstanding students."
---
Related Articles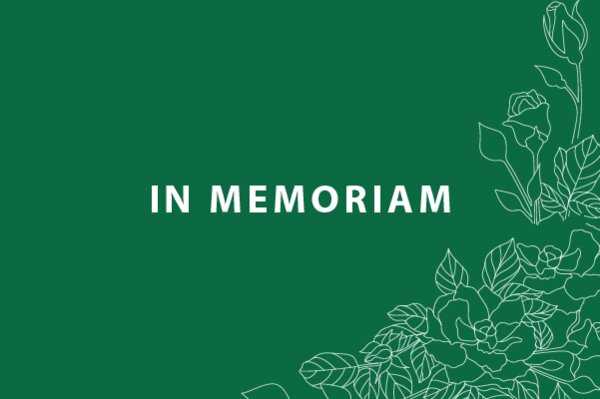 Courtney was a professor in the Department of Political Studies and a Senior Policy Fellow at JSGS for 58 years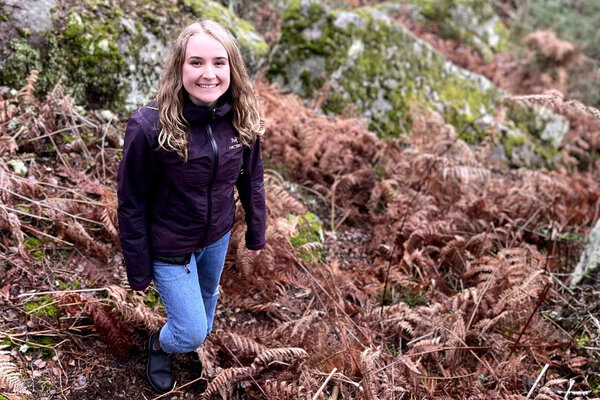 USask biology student Rachel Andres is making plans to continue her love of plant science research at the University of Oxford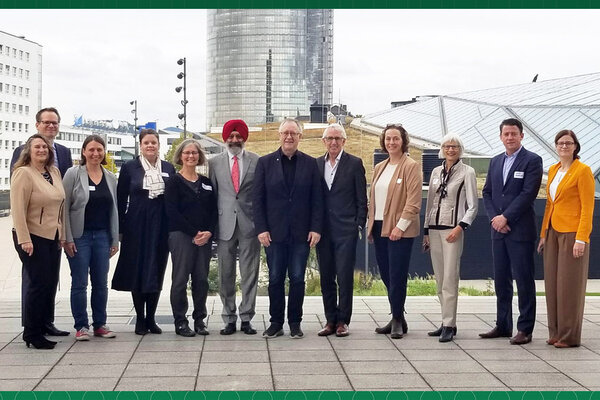 College of Arts and Science faculty members were part of the USask delegation that travelled to the University of Bonn (UBonn) in Germany