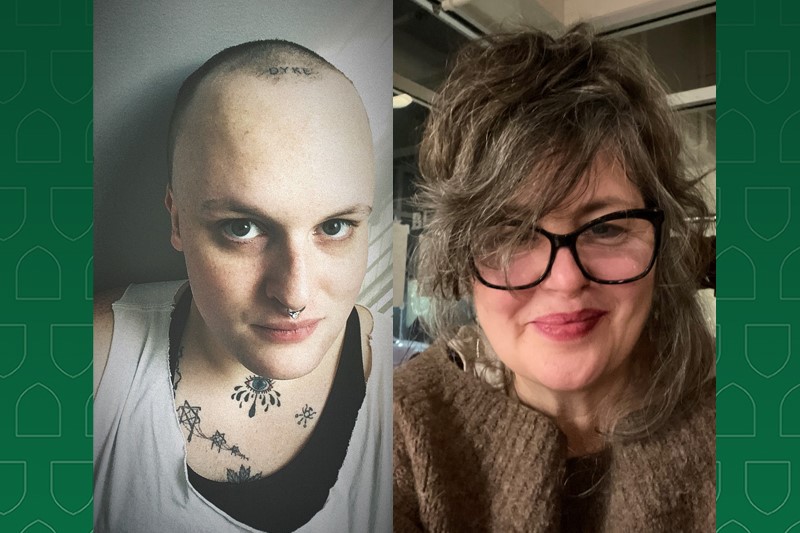 USask galleries welcome Art Auntie to support gender-diverse artists
New staff member will co-develop programming initiatives through the Capacitor project, funded by the Canada Council for the Arts
By Shannon Boklaschuk
The Capacitor project, a new programming channel for transgender, non-binary, Two Spirit and gender non-conforming artists in the province, will be hosted by the University of Saskatchewan (USask) Art Galleries and Collection for the next year.
Funded through a $100,000 grant provided by the Digital Now initiative of the Canada Council for the Arts, the one-year pilot project is intended to produce the space and capacity necessary for a community that has disproportionately experienced violence, misrepresentation and exclusion within the province and its art spaces, said Prof. jake moore, director of the USask Art Galleries and Collection and a faculty member in the Department of Art and Art History in USask's College of Arts and Science.
"We wanted to develop an opportunity here to engage directly with cultural workers and artists of this polyvalent community to come to know what might happen in an arena where self-representation and T4T (Trans For Trans) projects and spaces were supported and fostered within an ethics of care," said moore.
"This kind of work is central to shifting processes and practices within our galleries, as a nested institution within USask, that play a key role in creating a more just and sustainable world. It is in our awareness of how images and art practices create and confirm social 'truths' that we take up this responsibility."
The pilot project was developed by members of the transgender, non-binary, Two Spirit and gender non-conforming community in parallel with the USask Art Galleries and Collection through the creation of the Capacitor Advisory Council. The advisory council, which includes members Cat Haines, Evie Ruddy, respectfulchild, John G. Hampton and Hagere Selam "shimby" Zegeye-Gebrehiwot, has been meeting regularly to develop the project and its processes through active conversation and reciprocal exchange, said moore, who noted it was determined that the traditional structures of management and curation needed to be expanded and clearly identified within an ethics of care. As a result, a new contract position within the galleries, known as the Art Auntie, has been created.
Jaye Kovach (she/her, they/them), an artist from Regina, Sask., has been hired on a one-year contract to serve as the Capacitor project's Art Auntie. Kovach began her new role on Feb. 21, 2022.
"I'm excited by the prospect of more visible trans artists and digital creators in Saskatchewan, and for getting money into the hands of those who really need it," Kovach said. "A goal of the Capacitor project is to build space and capacity in the arts community for trans people, and a large part of that is paying them and tangibly investing in their creative practices and growth."
Kovach is a queer, disabled, butch trans woman and multimedia and performance artist living as a white settler on Treaty 4 Territory. She graduated from the University of Regina in 2013 with a Bachelor of Fine Arts degree in visual art. Since then, Kovach's artistic practice has expanded to include a growing tattoo business that, using trauma-informed approaches, seeks to create a safe space and comfortable tattooing experience for marginalized bodies.
Kovach's work has received local and national recognition, including being featured in the Femme issue of Canadian Art in 2019. In 2020, Kovach attended the Intergenerational LGBT Artist Residency, and her performance work has been presented at Queer City Cinema/Performatorium, a queer media and performance art festival based in Regina. Kovach also performs as part of Homo Monstrous and Forced Femme, bands that blur the line between music and performance art, and is a current participant of Tender Container's new peer mentorship platform for gender-diverse performers in Canada, Do Trans People Dream of Nonbinary Sheep?.
Kovach said the Art Auntie position serves as a key point of contact for the Capacitor project and will be a conduit between the Capacitor Advisory Council, staff at the USask Art Galleries and Collection and the four participants who will soon be selected to take part in the project as artists and digital creators.
"The position was created by the Capacitor Advisory Council with an ethics of care in mind, so I've been conceptualizing this work as care work—caring for the participants and their needs, the project, as well as the wider community," said Kovach.
moore said she is grateful for "the sincere commitment and generative openness" of the Capacitor Advisory Council members and others who have offered their support "as we co-constitute and develop this space." She is excited to see what is to come as the project unfolds.
"Art practices and exhibitions are ways of making public and sharable the world we live in. In the establishment of this project, guided by community leaders, we are participants in coming to know the world in a deeper way," she said.
More information about the Capacitor project will be announced on March 31, the International Transgender Day of Visibility. Watch for news about the project and programming on the USask Art Galleries and Collection website.
---
Related Articles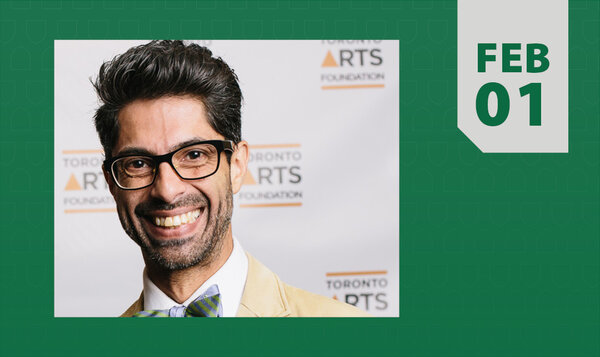 A talk in the Fine Arts Research Lecture Series (FARLS) in Music by Hussein Janmohamed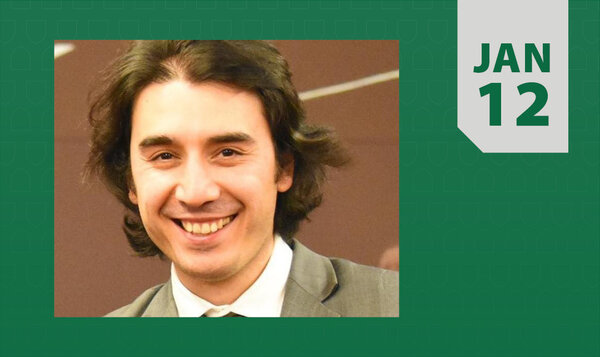 A talk in the Fine Arts Research Lecture Series (FARLS) in Music by Shah Sadikov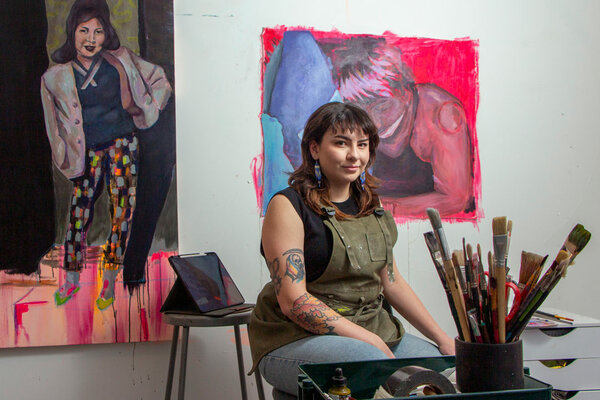 MFA student won a 2023 Outstanding Student Achievement in Contemporary Sculpture Award from the International Sculpture Center