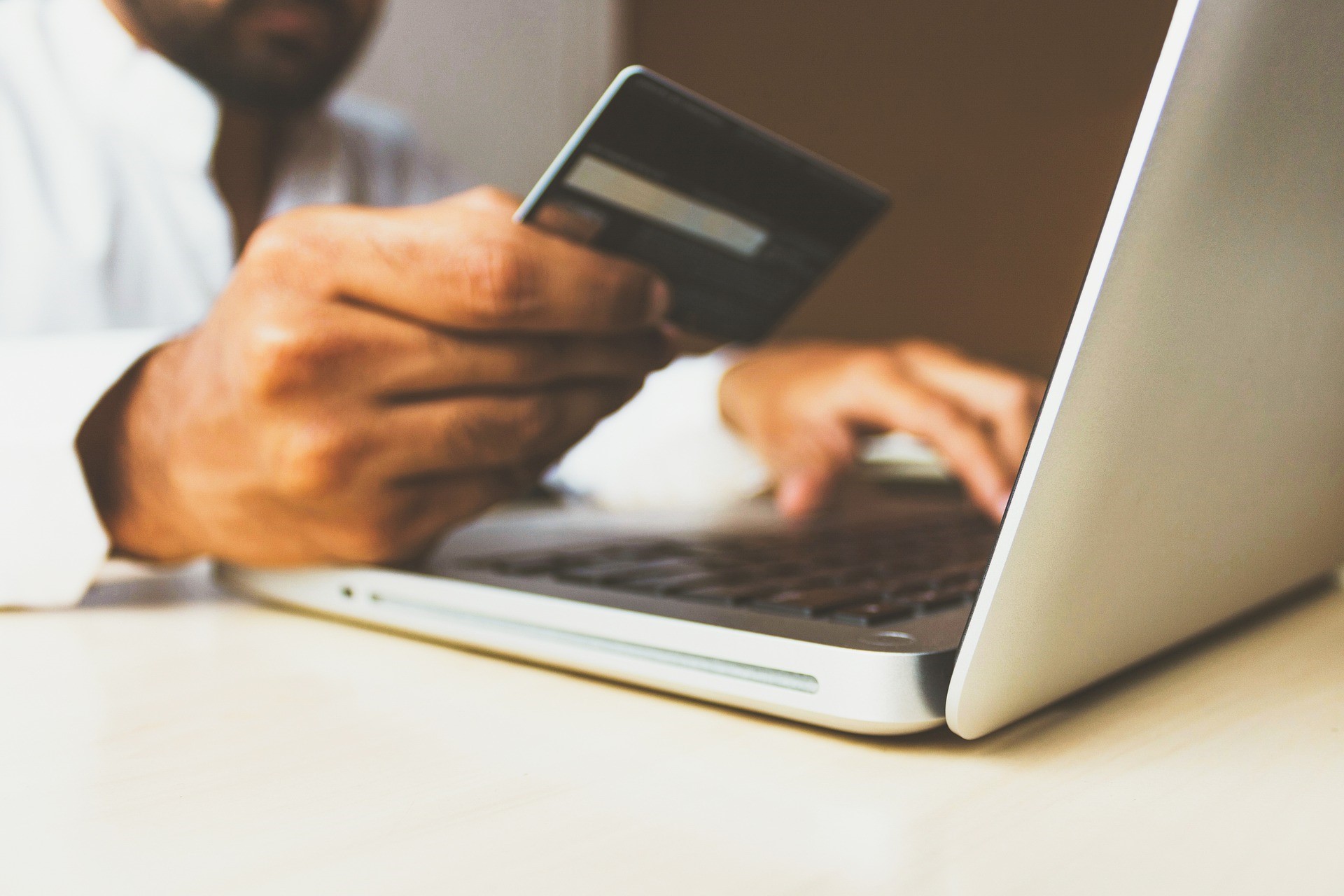 New USask app aims to improve customer satisfaction with online clothing purchases
Dr. Sean Trim (PhD) has been involved in a virtual fitting room project for the last couple of years through a Mitacs internship
By Shannon Boklaschuk
While online shopping increased in Canada during the COVID-19 pandemic, customers know that not all e-commerce experiences are created equally.
Buying clothes that look good and fit well can be particularly challenging—and that's something that Dr. Sean Trim (PhD), a postdoctoral fellow in the College of Arts and Science at the University of Saskatchewan (USask), wants to help change.
Trim is the lead software developer on a new app called Perfit, which aims to help consumers try on clothing virtually before making online purchases. The app, which is expected to be launched this fall, uses avatars and individuals' unique measurements to help buyers visualize what an item of clothing may look like on them in real life. This can ultimately help customers make online clothing purchases with more confidence, said Trim.
"Have you ever been in that situation where you're trying to find something and then you order it, and then it shows up at your home and it doesn't fit right? Or maybe you have to buy multiple sizes just to make sure you get something that fits? That's exactly the kind of situation that we're trying to help with," he said.
Finding a garment of clothing that fits well is important to consumers, whether they're locating that item in a store or buying it online. Trim is hoping to take the guesswork out of the online option, resulting in increased customer satisfaction.
"Putting on something that fits exactly right, it makes you feel so good and it gives you more confidence," he said.
Before coming to USask, Trim completed a PhD in physics at the University of Toronto, specializing in geophysics. He has been working on the Perfit app with Dr. Ray Spiteri (PhD), a faculty member in the Department of Computer Science in USask's College of Arts and Science, as well as Perfit CEO Giuseppe Almeida. Dr. Jesus Curbelo (PhD), who currently lives in Brazil but who will soon also be a postdoctoral fellow at USask, is assisting with the project's 3D avatars.
Trim has been involved on the virtual fitting room project for the last couple of years through a Mitacs internship. Mitacs funds research projects directly involving an industry partner, and that partner can be a local business, a non-profit organization or a large corporation.
Local retailers in Saskatoon are collaborating with the USask research team to beta test the Perfit app. Trim said his background in physics has been beneficial to his work, as he is using physics principles to try "to predict an accurate fit based on an article of clothing and someone's measurements."
"One of the hurdles we had to get by was how do we actually get a 3D model of the person that's accurate? We call that model the avatar, and that's a pretty difficult problem to solve," he said.
"Ultimately, we're aiming to use imaging—from pictures on your smartphone or maybe a short video—and then extract the measurement data from that. Currently, we are kind of halfway there. We're able to take measurements that you would take to your tailor if you're getting a dress or a suit custom-made. We can take those measurements and plug it into the algorithm and have it generate a 3D model. Producing that 3D avatar was one of the big hurdles that we had to get past."
Another key aspect of the app's simulation involves loading the clothing garments that are available through retail outlets into a 3D format. Trim said the app uses the sewing patterns of garments as well as "a physics engine," which he's been developing, that handles all of the interactions between the garments and the clients to enable customers to "see a predicted fit right on your screen."
In addition to benefiting customers, Trim said Perfit could also benefit retailers. Trim predicts that customers who "try on" clothes virtually before making online purchases will be less likely to return to the garments to the stores. Currently, the return rate for online clothing purchases sits at about 30 to 40 per cent, on average, he said.
"Cutting back on that obviously helps with the retailers' profit margins but, on top of that, it helps with sustainability," said Trim. "For a lot of those returns, it becomes too impractical to put them back in circulation, so they end up getting thrown out. We want to avoid that as much as possible, too."
---
Related Articles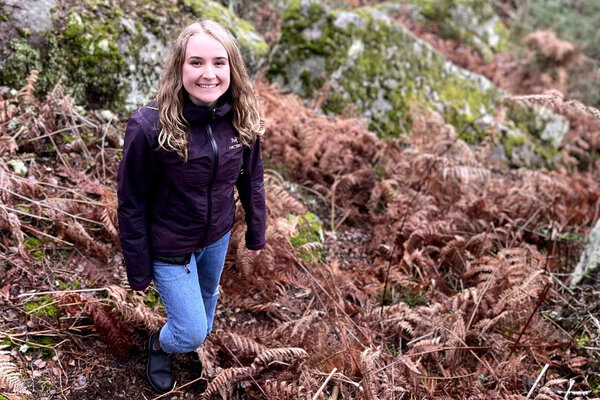 USask biology student Rachel Andres is making plans to continue her love of plant science research at the University of Oxford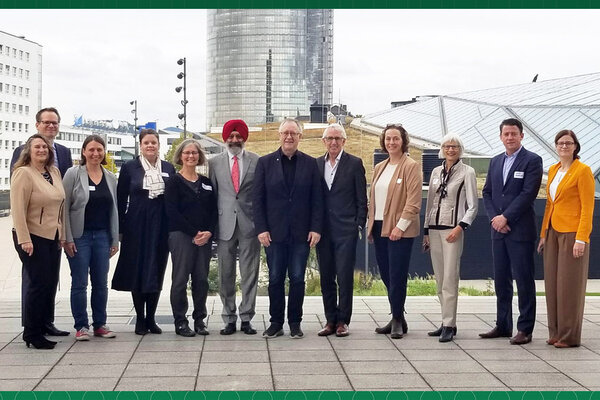 College of Arts and Science faculty members were part of the USask delegation that travelled to the University of Bonn (UBonn) in Germany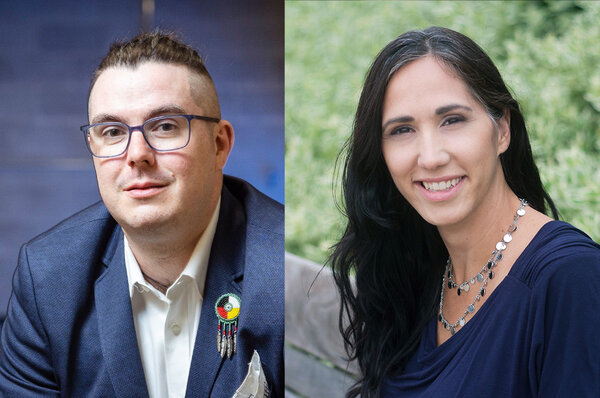 USask drama faculty Deneh'Cho Thompson and Carla Orosz are part of a national, one-of-a-kind, theatre project