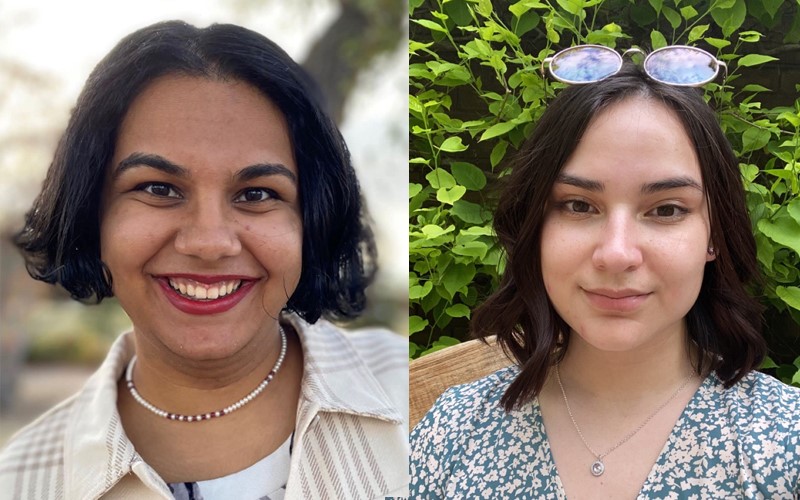 USask students reflect on International Day of Women and Girls in Science
"Our ideas and thoughts are fundamental to advancing the sciences," says bioinformatics student Vaidehee Lanke
By Shannon Boklaschuk
For University of Saskatchewan (USask) student Vaidehee Lanke, the International Day of Women and Girls in Science is a time to celebrate "all the amazing women studying, working and contributing to every field" of science, technology, engineering, and mathematics (STEM) around the world.
"It's also a day to recognize the systemic barriers that women and girls face in STEM. Whether it be the significant gender gap in STEM, the leaky pipeline that makes it so that senior-level science and engineering courses have few women, micro-aggressions, or the under-representation of women in positions of leadership, there are a multitude of important issues that we must address so that all women and girls feel they belong in STEM," said Lanke, a fourth-year undergraduate student pursuing a Bachelor of Science (honours) degree in bioinformatics in USask's College of Arts and Science.
"I hope we can spend this day celebrating all the women in STEM at the university and beyond and also reflect on what role we can personally play in dismantling systemic gender barriers," she said.
Feb. 11 is observed as the International Day of Women and Girls in Science. According to statistics from the United Nations (UN), women represent 33.3 per cent of all researchers but only 12 per cent of members of national science academies are women. Additionally, according to the UN, women typically receive smaller research grants than their male colleagues and, in cutting-edge fields such as artificial intelligence, just one in five professionals is a woman.
Lanke, who was born in India and moved to Canada in 2005, hopes to see these global trends change. As an interdisciplinary thinker, she's always enjoyed learning at the intersection of different subjects—and pursuing a degree in bioinformatics has enabled her to do just that.
"I've greatly enjoyed studying—in combination—computer science, biochemistry, biology, math, and statistics," said Lanke, a high-achieving student who is currently in the running for a McCall MacBain Scholarship.
"Together, these subjects have provided me with a unique, multi-discipline perspective that allows me to bring skills from different fields together when thinking about addressing global challenges."
At USask, Lanke is a busy person who has taken part in numerous extra-curricular activities during her time as an undergraduate student. For example, for the past two years she's been a member of the editorial staff of The Sheaf, USask's student newspaper, serving as the opinions editor. She has also volunteered as a peer mentor and as a student recruitment ambassador in the College of Arts and Science, and she has worked as a research assistant in a bioinformatics lab. Additionally, she founded the Science, Research & Society Club in 2020 and currently serves as the club's director.
Lanke started the club, in partnership with the Undergraduate Research Initiative in the Office of the Vice President Research, with the aim of creating a space to discuss issues such as how to deal with imposter syndrome, and how to foster equity, diversity, and inclusion in STEM. The club meets virtually on Fridays at 12:30 pm, and all are welcome.
Like Lanke, Tia Montgrand is also a busy USask student pursuing a science degree. Montgrand is set to complete her education in the College of Arts and Science this spring and then plans to enter the College of Law, with a goal of focusing on environmental litigation.
Montgrand grew up in the northern community of Turnor Lake, Sask., before moving to Radisson, Sask., and finishing high school in Maymont, Sask. She said her upbringing inspired her to study biology when she came to USask.
"My hometown is such a beautiful place that taught me a lot about family, nature, and community. Growing up I always had a huge interest in nature and the mechanisms behind ecology and the environment. Biology was my favourite subject in school, so I decided to pursue a degree that reflected my passions," she said.
"I decided to pursue a degree in biology because I think it's important for our society to focus on how important the environment is to us. I wanted to learn more about how we can further advance our understandings of animals, plants, the planet, and what we can do to prevent things like anthropogenic extinctions, climate change, and deforestation."
For Montgrand, the International Day of Women and Girls in Science "brings awareness to all of the present and past women who have and will continue to make contributions to science." Throughout the COVID-19 pandemic, Montgrand has offered support to other USask students, serving as a peer mentor in the Indigenous Student Achievement Pathways (ISAP) program in the College of Arts and Science.
Montgrand has also received mentorship throughout her own academic journey. Through the MentorSTEP program—which supports Indigenous women and girls at USask and Saskatoon Tribal Council regional high schools who are interested in STEM—she has had the opportunity to conduct lab work in geomicrobiology, under the supervision of Dr. Joyce McBeth (PhD) in the Department of Geological Sciences.
"The College of Arts and Science has given me immense opportunities that I'm greatly appreciative for. Through the college I was able to explore my interests in biology, geology, biomedical science, and others," said Montgrand. "A majority of the professors I've had through the program have been a huge help by guiding me and providing me with resources I've needed to succeed."
USask alumna Dawn Pratt (MSc'11), a member of the Muscowpetung Saulteaux Nation, also pursued her post-secondary goals in the College of Arts and Science. Since earning her Master of Science degree in chemistry in 2011, she has founded Askenootow STEM Enterprise Inc. Her business aims to inspire Indigenous students and professionals through Indigenous-created STEM content.
Pratt, the mother of two girls, believes societies can increase the number of women and girls in STEM by creating awareness of other female scientists through role modelling and mentorships, providing internships for students enrolled in STEM programs, and highlighting female scientists and their research and career paths.
For Pratt, the International Day of Women and Girls in Science is a day of "celebration and recognition of female scientists/STEMists who are carving paths for future females who want to take the path of studying the sciences."
"My parents raised me to be a strong woman and to always speak from my heart. I teach my daughters to study hard in school and to keep pushing through their toughest moments," she said.
Pratt, Montgrand and Lanke want other women to know that they can do whatever they choose to do and that they belong in STEM. Montgrand emphasized that obstacles, such as a bad mark on an exam, shouldn't deter women from pursuing their dreams.
"Everyone's academic journey is different, and it does come with a lot of learning curves; it's not easy, but it's worth following your passions," she said. "When I first joined university, I was put onto academic probation and now, after overcoming numerous obstacles, I'm receiving my BSc in biology with a minor in geology."
Lanke also emphasized that the sciences are for everyone, including women and girls.
"Our ideas and thoughts are fundamental to advancing the sciences and we all deserve to feel welcome in the sciences," she said.
---
Related Articles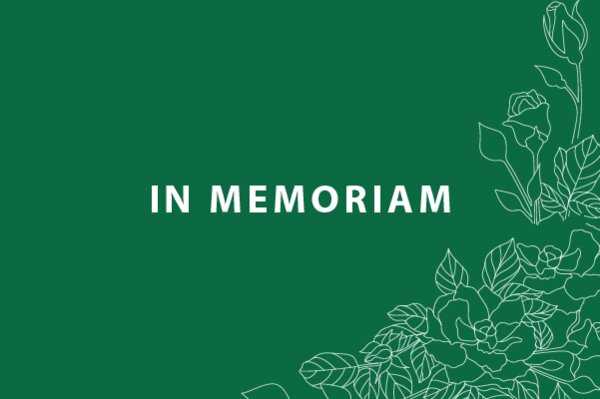 Courtney was a professor in the Department of Political Studies and a Senior Policy Fellow at JSGS for 58 years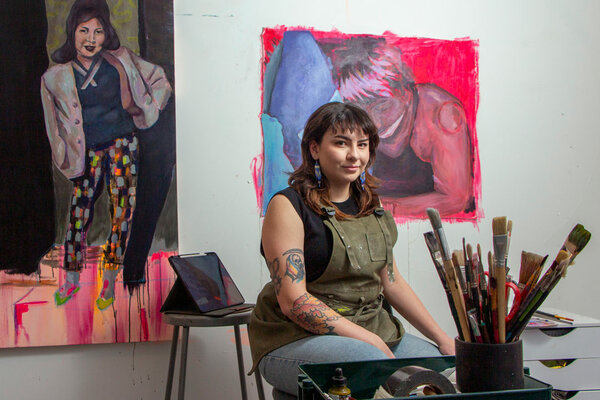 MFA student won a 2023 Outstanding Student Achievement in Contemporary Sculpture Award from the International Sculpture Center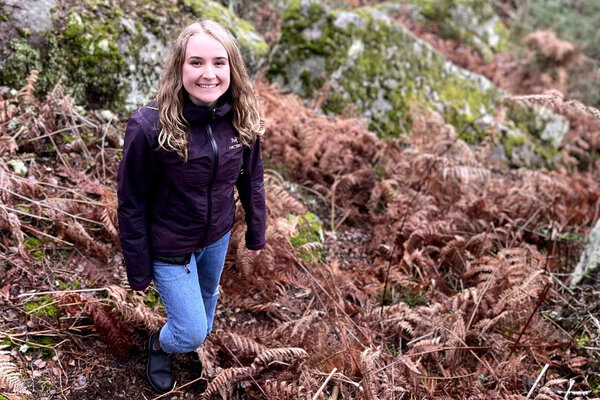 USask biology student Rachel Andres is making plans to continue her love of plant science research at the University of Oxford