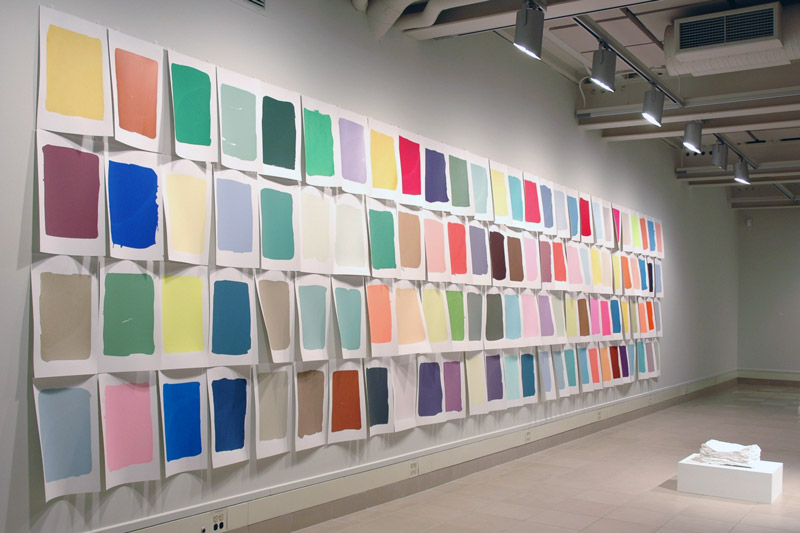 The galleries reimagined: "a game changer" for the visual arts on campus
University of Saskatchewan to create new visual arts hub
The University of Saskatchewan (U of S) will have a new hub for the visual arts in 2017, linking the university's art galleries and permanent art collection within the College of Arts & Science.
"The art galleries and collection are among our university's richest cultural and educational resources," said Peta Bonham-Smith, interim dean of the College of Arts & Science. "This new hub provides us with a path to deeper engagement with Indigenous peoples and perspectives, greater opportunities for our students and closer ties to our community."
Based on the recommendations of an independent review, the three U of S art galleries (Kenderdine, College 1 and 2) will be connected with the Gordon Snelgrove Gallery and the University Art Collection into a single visual arts hub in the form of a new administrative centre.
A new faculty member appointed to the Department of Art and Art History will lead the network, which will be established by the summer of 2017. The network has not yet been named.
The galleries will maintain their locations across campus, but will be united by a shared vision aligned with the mission and goals of the College of Arts & Science and the U of S.
Indigenous representation and engagement will be cornerstones of the reimagined approach to visual arts on campus. Inclusion of Indigenous people in the hub's activities, targeted growth of the university's collection of works by Indigenous artists, and partnerships with Indigenous arts organizations and artists will be priorities under the new structure.
Students can expect more interaction with the University Art Collection as a learning tool in their classes as well as additional internships and work opportunities in a gallery setting.
Members of the public will continue to enjoy free access to the campus galleries, and will benefit from increased outreach activities including lectures, panels and enhanced communication about events and exhibitions.
Through the hub, interdisciplinary programming will be developed to connect the arts to activities across campus, and an artist-in-residence program will bring in additional perspectives.
The new approach is the result of a commissioned review of the fine arts on campus undertaken by independent arts consultant Jeremy Morgan.
Morgan—whose nearly four decades of experience in the cultural sector has included roles as executive director of the Saskatchewan Arts Board and most recently the MacKenzie Art Gallery—interviewed more than 60 stakeholders and conducted an extensive review of university documents before submitting his recommendations to the College of Arts & Science.
"A creative and vital gallery will inspire the university's mission—culture, teaching and discovery—by infusing the visual arts into the heart of campus life and bringing their imaginative power into the lives of students, staff, faculty and visitors alike," said Morgan. "It's a game changer!"
Morgan has been retained by the college to support the transition process.
Please send questions or feedback about this project to officeofthedean@artsandscience.usask.ca
---
Related Articles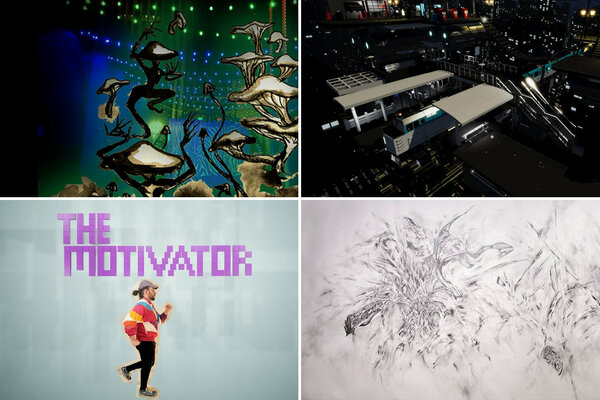 More than 40 students, alumni, faculty and staff are part of the annual contemporary arts festival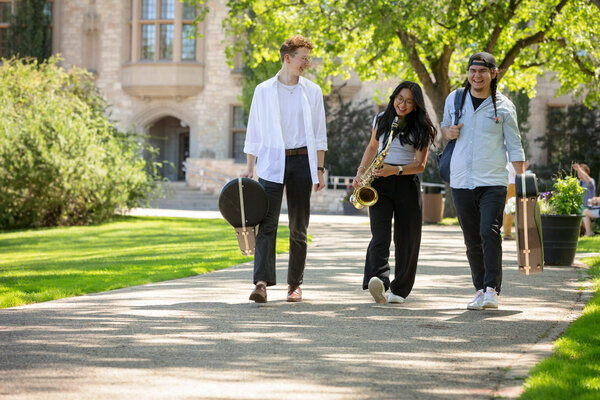 Thinking of studying music at USask? Get to know the department