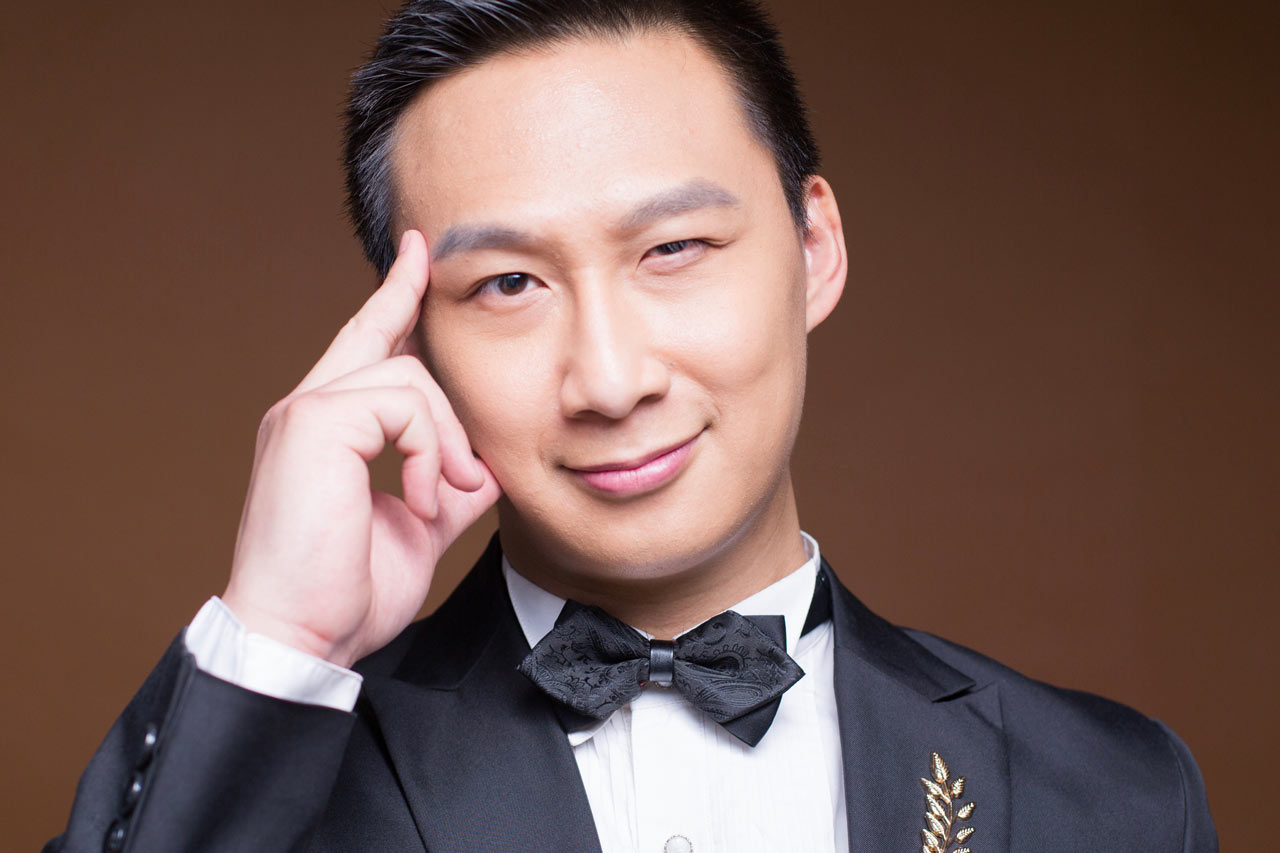 Blue skies: USask alumnus envisions Saskatchewan as eco-friendly tech hub
Kenney Liu (BA'15) wants to help businesses do better business
By Chris Putnam
Kenney Liu's job in a pizza parlour wasn't your average after-school gig.
In 2012, Liu—then a second-year economics student at the University of Saskatchewan (USask)—purchased Homer's Pizza, becoming CEO and franchiser of his own Saskatoon pizza chain at age 22.
Liu (BA'15) spent the next few years as a full-time student and a more-than-full-time business owner, managing the restaurant's Eighth Street location while training and advising franchisees at other sites.
Doors opened at 11 am and closed sometime between midnight and 3 am each night. Liu would be in class at USask the next morning by 8:30.
"Sometimes when you make a decision, you have to make a sacrifice. And the sacrifice I made was sleeping time," said Liu.
By studying on his way to and from campus and taking extra courses in the summer, Liu was able to finish his Bachelor of Arts degree by 2015.
Those sleepless years spent running restaurants and studying economics proved to be perfect training for Liu's current role. Now 32 years old, Liu is founder and CEO of the CPM Group, a fast-growing set of companies based in Saskatoon that deal in everything from international trade to digital technology platforms.
"It was busy. It was crazy busy. But it was also a good experience for me to learn a lot of things," he said.
The son of two business professionals, Liu grew up in Hebei, China, where he learned English at a foreign language high school. After graduating, he applied to study at several North American universities.
Liu chose to attend USask knowing almost nothing about the university except that it had an interesting and unusual name. The small prairie city of Saskatoon was a culture shock compared to the crowded and highly developed urban environment from which he arrived.
"I was expecting Saskatoon to be more like Beijing, Shanghai or New York, or something like that. But after I lived here for 12, 13 years, I started to love this place. I started to love the people here," he said.
With his sights on a career in business, Liu chose to study economics in the College of Arts and Science.
"(Economics) is the basic knowledge that gives you unlimited potential for what you could do in the future. Whether finance or management or whatever it is, it comes from economics," said Liu.
In 2017, two years after graduating from USask, Liu returned to China for a visit. While there, he had a chance to meet with some prominent CEOs and angel investors whose visionary outlooks caused him to think differently about his future.
"I realized there's a lot of things I'd missed. When you run a restaurant, every day you just think about the dough, the pizza sauce, the chicken wings," said Liu. "I started realizing the restaurant industry is not the area that I'm supposed to (work in) for the rest of my life."
Soon after returning to Saskatoon, Liu sold Homer's Pizza and started his next venture.
He founded CPROMO, a tech startup specializing in digital marketing, and CPM Supply, an import/export company focused on environmentally sustainable products. The companies' mission: to help businesses do better business.
Liu's first customers were small restaurants in Saskatoon—a market he understood well from his time with Homer's Pizza.
"During those five years, I realized as a small business, sometimes it's really hard to compete with large corporations," he said.
CPM Supply sold inexpensive compostable and recyclable takeout containers to restaurants. CPROMO offered small businesses a paperless online advertising platform.
Then COVID-19 hit. Many of Liu's customers in the restaurant industry temporarily closed their doors. His international trade business suffered from supply shortages and delays.
"In 2020 March and April, we even couldn't afford our office rent," said Liu.
But new opportunities arrived. Through Liu's connections with manufacturers in China, CPM Supply was able to import orders of personal protective equipment (PPE)—including gloves and face masks—at a time when medical and protective equipment was in short supply.
The company's first shipment in the summer of 2020 sold out within two days of arriving in Canada. More shipments followed.
"That has really saved the business," said Liu.
CPM Group's revenue grew from less than $40,000 in 2019 to about $500,000 in 2020. It's on track to reach more than $1 million revenue in 2021.
Liu's next big venture will connect the dots between his companies' work in marketing and eco-friendly products. In early 2022, CPROMO will launch a compostable shopping bag dispenser built on a unique business model.
CPROMO's internet-connected bag dispensers will be provided at no cost to retail businesses. Customers will be able to take a limited number of free compostable bags each day from the machines, which will generate revenue by displaying advertisements from sponsors.
The first CPROMO bag dispensers will appear in Saskatoon stores in January 2022. Liu hopes to have 10,000 machines installed in Saskatchewan and more than 30,000 across Canada by the end of 2022.
The dispenser project is a response to the Government of Canada's upcoming ban on single-use plastics, which will increase operating costs for some businesses. Liu says that CPROMO's compostable bags will save $7,000 for small businesses annually while reducing CO2 emissions by 70 per cent compared to plastic shopping bags.
"Before 2000, the pollution in China was so bad. I still remember those sandstorms coming to the city every year, and the trees had been cut down. I barely can remember if I could see a blue sky when I was a child," he said.
Encouraged by China's recent progress in reducing air pollution, Liu wants to help protect Canada's environment.
"Because what we're doing here right now, running a business or something like that, is not only about us," said Liu. "It's more about what we could do for the next generation. It's what we could leave for my kid and for my grandkid."
As his businesses grow, Liu is looking for more ways to give back. CPM Group has made donations of PPE to schools, non-profits and small businesses in Saskatoon and other cities.
One of those donations was a gift to USask of 240,000 medical masks in November 2021. The masks will be used by students in some College of Arts and Science classes and programs, and by the College of Kinesiology and Huskie Athletics in campus fitness and training facilities.
"That's part of my Chinese culture, is people have to be grateful. I learned a bunch of things from the University of Saskatchewan," said Liu. "When I became successful, I wanted to give something back to the campus."
Liu wants to continue investing in Saskatchewan, which he believes is well-placed to be a shipping and technology hub that connects Canada's east and west.
"I see Saskatoon as my second home. And when I have all these business plans and business projects, Saskatoon is always the first place I want to try it out," he said.
---
Related Articles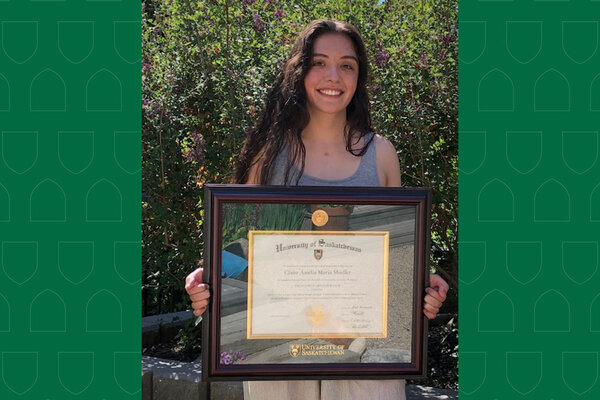 Claire Mueller's family has established an award to financially support undergraduate students enrolled in linguistics and studio art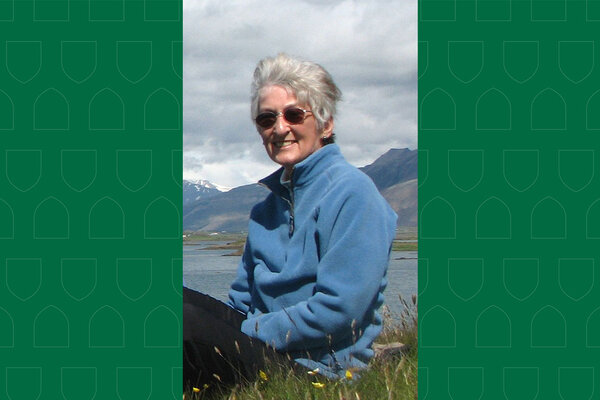 Susan Gibson (BA'69, LLB'69) dedicated funds in will to recognize work of brother and distinguished professor emeritus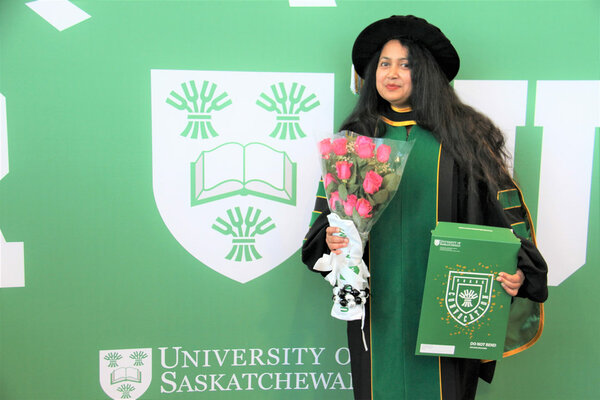 Indigenous knowledge helped USask graduate Dr. Jebunnessa Chapola (PhD) understand her own Bangladeshi upbringing