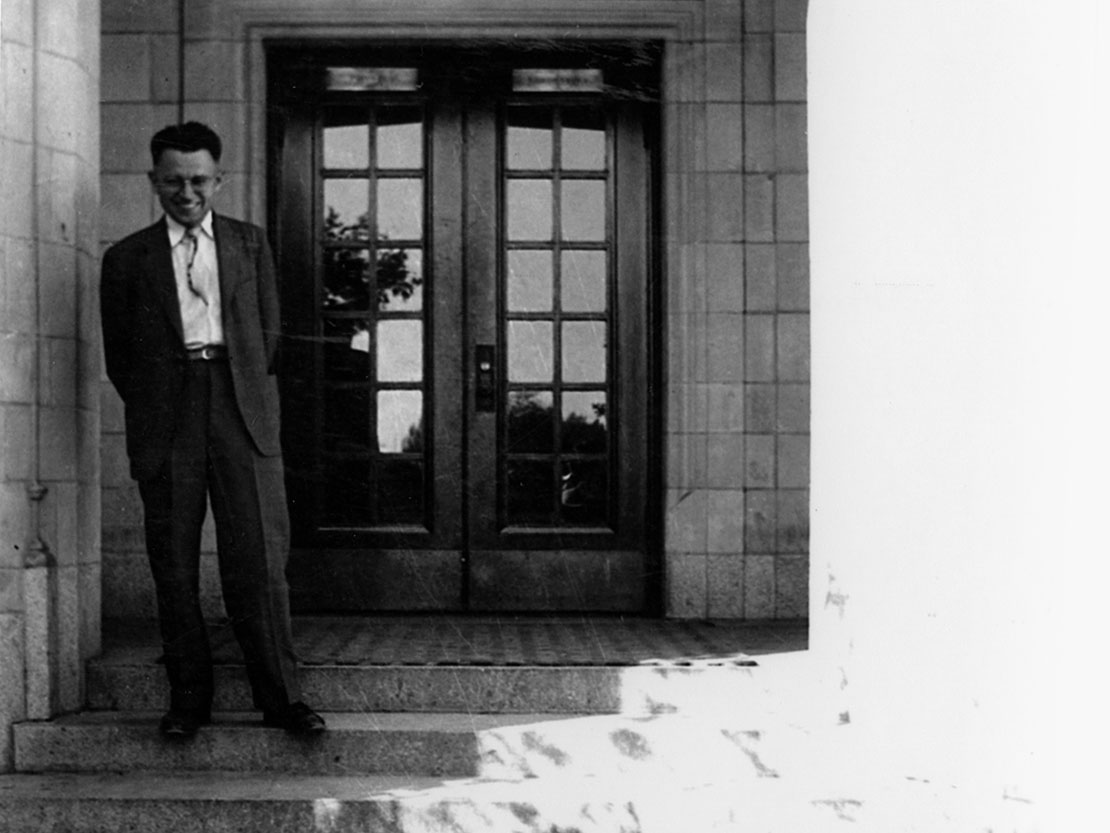 'A scientist through and through': USask historian reflects on Gerhard Herzberg's life
Dec. 10, 2021 is the 50th anniversary of Dr. Gerhard Herzberg's Nobel Prize in Chemistry
By Chris Putnam
Fifty years ago today, on Dec. 10, 1971, Dr. Gerhard Herzberg accepted the Nobel Prize in Chemistry—the capstone to a remarkable life in science.
"It is amazing how much the man managed to accomplish," said University of Saskatchewan (USask) PhD candidate in history Dimitry Zakharov. "The many pathways that his research influenced is also amazing. Astronomy, health sciences, basic physics, chemistry—all of it."
Zakharov is lead historian on Herzberg50, a national project commemorating the 50th anniversary of Herzberg's Nobel Prize.
Over the last six months, Zakharov pored over books, letters, personal effects and more to understand Herzberg's story and legacy. He is writing a series of six articles examining Herzberg as a scientist and as a person.
"I knew that Herzberg worked at this university, but I didn't know the entire story," said Zakharov, whose PhD research on the history of cancer in the 19th century is supervised by Canada Research Chair in History of Health and Social Justice Dr. Erika Dyck (PhD).
Herzberg and his wife Luise, a fellow scientist, came to Saskatoon from Germany in 1935 as refugees from Nazi persecution. Herzberg spent 10 productive years in the physics department of USask's College of Arts and Science before moving on to roles at the University of Chicago and the National Research Council of Canada.
Herzberg—who died in 1999—is considered the father of modern spectroscopy, a technique for studying matter that has led to important discoveries in medicine, astrophysics, materials science and other fields.
In Zakharov's research, the PhD student was also struck by Herzberg's humanitarian and political pursuits.
"Well before the Nobel Prize, he was interested in helping people generally. He sent parcels out during the war and right after the war filled with things like clothing, food, new shoes and other basic household necessities to families, to his friends, people he knew back in Germany and France," said Zakharov.
After the Second World War, Herzberg publicly campaigned for western countries to quickly reestablish intellectual cooperation with Germany's scientists.
"He believed that the free flow of scientific knowledge was the way to prevent further horrific acts from happening," Zakharov said. "Science and discovering nature was, for him, the most important task that humans could do. He was a scientist through and through."
As a young man in Germany, Herzberg was appalled by the rise of nationalism and the Nazi party. Although the Nazis considered him Aryan, he fell in love with and married Luise, who was Jewish.
During his time at Gottingen University, Herzberg found better company with the members of the Jewish family who ran his boarding house than with the students and faculty of the university, noted Zakharov.
"I think for his time period, he was a very progressive and open-minded individual, and that's why apparently he never made a lot of friends in university."
Zakharov believes Herzberg's study of arts and culture helped make him a well-rounded and compassionate person.
"The philosophy, the music, the cultural aspects of his life shaped him as a person and as a person that cared about others. He cared about beauty—of nature, of music, of literature, of art. That expanded his humanity, I think."
Herzberg also believed strongly in pure research and the pursuit of knowledge for knowledge's sake. If Herzberg were alive today, Zakharov thinks he would advocate for students to follow their passions and interests rather than a paycheque.
"(He would say) to pursue that thing that really, really interests you, and see where it takes you. It might take you to a Nobel Prize in physics or chemistry or literature."
USask partnered with the non-profit educational organization Defining Moments Canada, the National Research Council, Canadian Heritage, and other partners on the Herzberg50 digital project.
As part of its work marking the 50th anniversary of Herzberg's Nobel Prize, USask created a new international student award, named two prominent spaces on campus after Herzberg and launched a commemorative website.
The Herzberg50 partners are working with the German Embassy on a Herzberg exhibit that will tour Canadian cities, starting with USask in January 2022.
---
Related Articles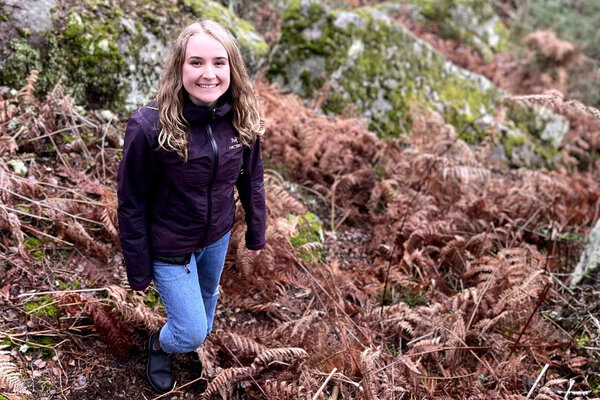 USask biology student Rachel Andres is making plans to continue her love of plant science research at the University of Oxford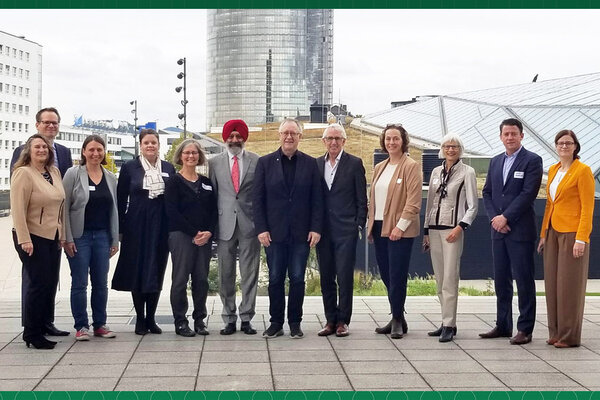 College of Arts and Science faculty members were part of the USask delegation that travelled to the University of Bonn (UBonn) in Germany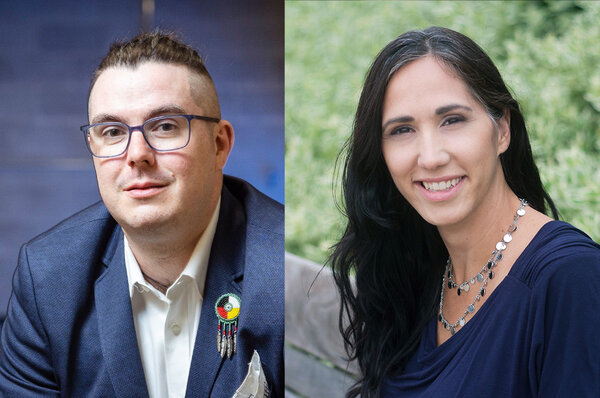 USask drama faculty Deneh'Cho Thompson and Carla Orosz are part of a national, one-of-a-kind, theatre project