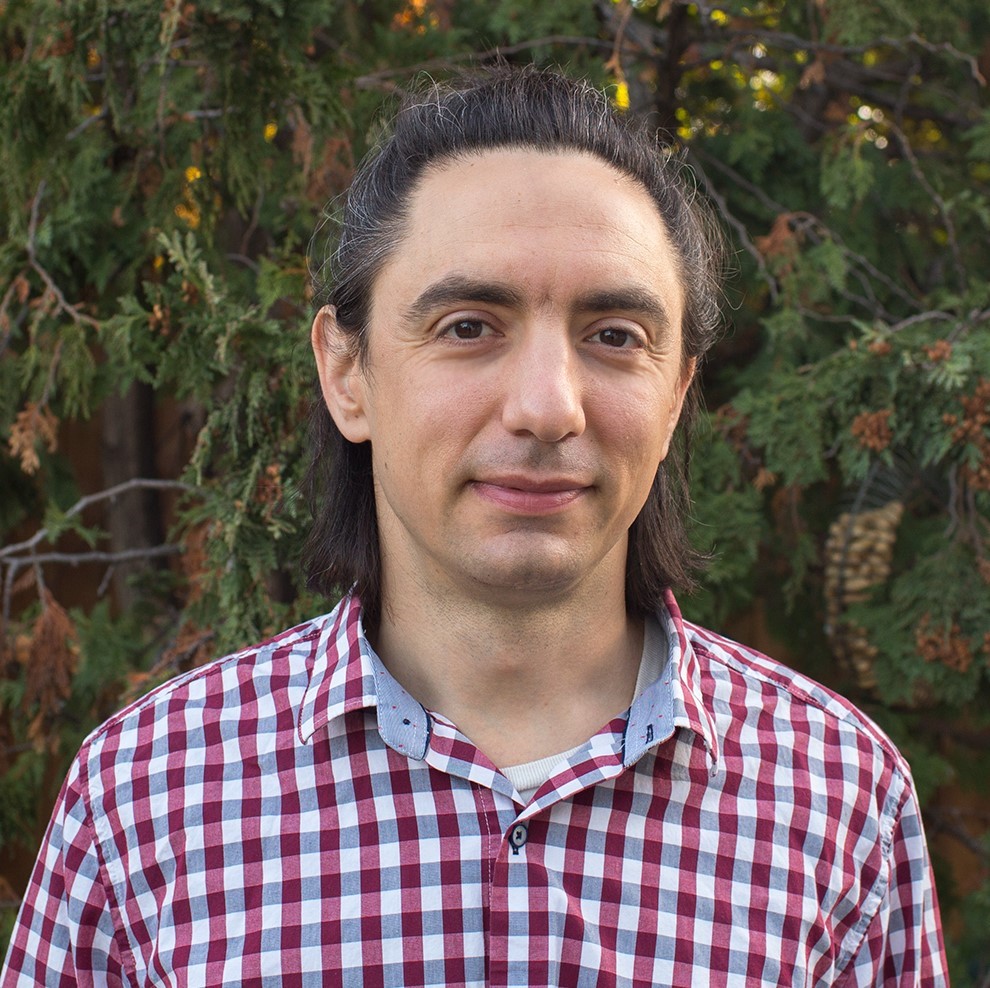 USask PhD candidate's research shines light on Indigenous water governance in Manitoba
Warrick Baijius became interested in learning more about water insecurity after visiting a small community in the cloud forests of Peru
By Shannon Boklaschuk
A University of Saskatchewan (USask) graduate student hopes his doctoral research into issues of water insecurity faced by Indigenous people in Manitoba will lead to positive policy changes.
In November, Warrick Baijius defended his PhD thesis on Indigenous water governance, which was co-supervised by Dr. Bob Patrick (PhD), a faculty member in the Department of Geography and Planning in USask's College of Arts and Science, and Dr. Chris Furgal (PhD), a faculty member in the Department of Indigenous Studies at Trent University.
"In conjunction with a long-standing interest in water management, I was motivated by observations of social injustice all around me," Baijius said. "This area of research provided an avenue to critically examine how decisions around water produce injustices."
Baijius' thesis, titled "Indigenous Water Justice In Manitoba Through Engagement In Water Governance," explored how Indigenous water justice is a multi-dimensional concept, and each dimension must be addressed to achieve water justice.
Through his research, Baijius worked with members of the Wuskwi Sipihk First Nation, located along the western shores of Swan Lake approximately 554 kilometres northwest of Winnipeg, Man. For years, members of the Swampy Cree community have been without access to clean drinking water and have lived under a long-standing boil-water advisory.
"Water governance in Manitoba produces Indigenous water and environmental injustice by not only failing to account for constitutionally protected Aboriginal and Treaty Rights, but also by failing to recognize and respect inherent Indigenous responsibilities to care for water," Baijius said.
Baijius took a mixed-methods approach to his PhD research, which included qualitative and quantitative content analyses, a geospatial analysis and community-based research with the Wuskwi Sipihk First Nation that involved participant observation and semi-structured interviews. His research was funded by a Natural Sciences and Engineering Research Council of Canada (NSERC) grant, CREATE H2O, through the University of Manitoba.
"It was most surprising to see such an absence of respect for Aboriginal and Treaty Rights in water governance in Manitoba, and how often private property rights ended up trumping Indigenous rights," Baijius said.
"I hope that my work with Wuskwi Sipihk will lead to the actual implementation of Aboriginal and Treaty Rights in water governance in Manitoba," he added. "Through publication of findings from the community-based research, we hope that researchers and communities will be inspired to share more stories of First Nations seeking water justice. We are also still working in implementing a community-based water monitoring program, and finding more ways to have their voices and interests included in water-related decisions in the province."
Baijius, who was born in South Africa, has long been interested in water research. He completed an undergraduate degree in geography at Vancouver Island University in Nanaimo, B.C., before coming to USask for his graduate studies. In 2015, he earned a Master of Arts degree in geography at USask, also under the supervision of Dr. Bob Patrick.
"Before I started my undergraduate degree, I visited a small community in the cloud forests of Peru. It was there that I experienced water insecurity for the first time, in terms of contamination and intermittent supply," Baijius said. "From that experience, and learning about the different ways these small, rural communities respond and adapt to water insecurity, I was inspired to learn more about the ways in which people make decisions about, and choose to relate to, their local environment."
Baijius' master's research focused on a community water management project at Pike Lake, Sask., and he was awarded a Dean's Scholarship to help fund his studies. Dean's Scholarships are intended to attract high-calibre students to USask. At the master's level, the scholarships provide $18,000 per year for two years.
As a graduate student, Baijius also had the opportunity to serve as a student member of the Global Institute for Water Security (GIWS). GIWS is the top water resources research institute in Canada and one of the most advanced hydrology research centres in the world.
For Baijius, one of the best parts of studying at USask was the opportunity to work with outstanding faculty members, particularly Patrick.
"His support and mentorship through my MA and PhD have improved my research, writing and teaching immensely," Baijius said. "Through his own community-engaged work, Dr. Patrick also provided me with opportunities to work on projects and with Indigenous communities outside of my own research program."
As a PhD student, Baijius authored a report with Dr. Ryan Walker (PhD), a faculty member in the Department of Geography and Planning, about the Northeast Swale. The Northeast Swale is a channel scar that is about 26 kilometres long and covers 2,800 hectares, extending north from Peturrson's Ravine in Saskatoon to the Rural Municipality of Aberdeen. It is an ecologically diverse network of rare native prairie, riparian areas and wetlands that is home to more than 200 plant species and more than 100 bird species, as well as mammals, amphibians, reptiles and insects.
"The Swale report identified gaps in knowledge about the Swale, and in the ways that city planning processes generate knowledge about natural areas generally and the Swale specifically," said Baijius. "The report itself has been used by individuals and organizations such as CPAWS (Canadian Parks and Wilderness Society) Saskatchewan to access data about species at risk in the Northeast and Small Swales. The information generated from the report also supported a petition to the province to address threats to the ecosystem."
With his PhD work now complete, Baijius is currently employed as a project manager with the First Nations and Métis Health Research Network (FMHRN), led by Dr. Caroline Tait (PhD), a faculty member in the Department of Psychiatry in USask's College of Medicine. Baijius is primarily working on a project to develop gender and cultural safety training for emergency evacuations, as well as supporting Tait's research on Indigenous perspectives in organ donation and transplantation, focusing on equity and education.
"My PhD research trained me to work with Indigenous communities; it was an opportunity to learn about the nuances, needs and ethics of research with Indigenous Peoples," said Baijius. "It also educated me about some of the systemic and social issues that Indigenous people deal with every day, helped me develop a greater degree of cognitive empathy in general and helped me understand how I can contribute more meaningfully in reconciliation."
In January, Baijius will return to the Department of Geography and Planning as a sessional lecturer, teaching the course GEOG 385: Analysis of Environmental Management and Policy Making. He is excited about the opportunity, noting he has a deep respect for the faculty and staff in the department and is "honoured to have the opportunity to teach alongside them."
Baijius already has some teaching experience to draw upon. He previously worked as a research coach with Patrick as part of the First Year Research Experience (FYRE) program and served as a teaching assistant in Patrick's classes. As a research coach, Baijius worked collaboratively with another coach to develop materials and presentations, provide research mentorship to students and practice classroom management skills.
"Teaching gives me the opportunity to share my love of geography with others, and to engage with the world and people around me," he said. "Teaching is not just about me lecturing, but also me learning from and about students, and also about myself."
---
Related Articles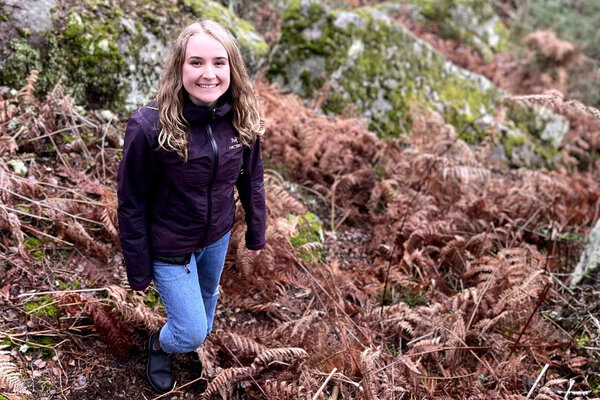 USask biology student Rachel Andres is making plans to continue her love of plant science research at the University of Oxford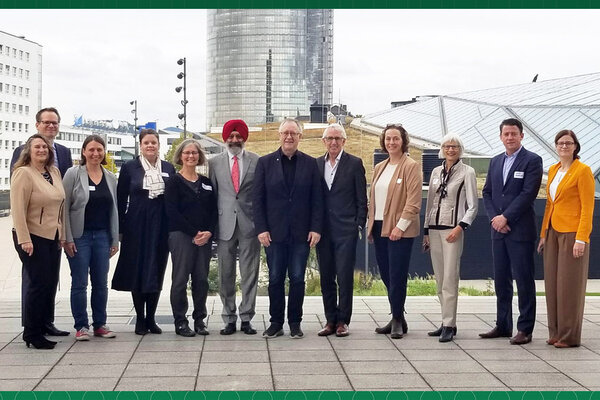 College of Arts and Science faculty members were part of the USask delegation that travelled to the University of Bonn (UBonn) in Germany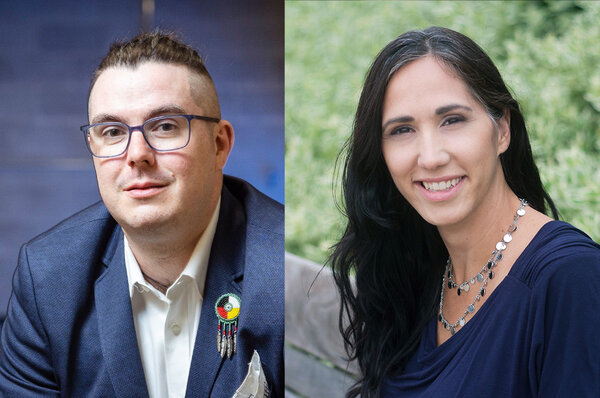 USask drama faculty Deneh'Cho Thompson and Carla Orosz are part of a national, one-of-a-kind, theatre project