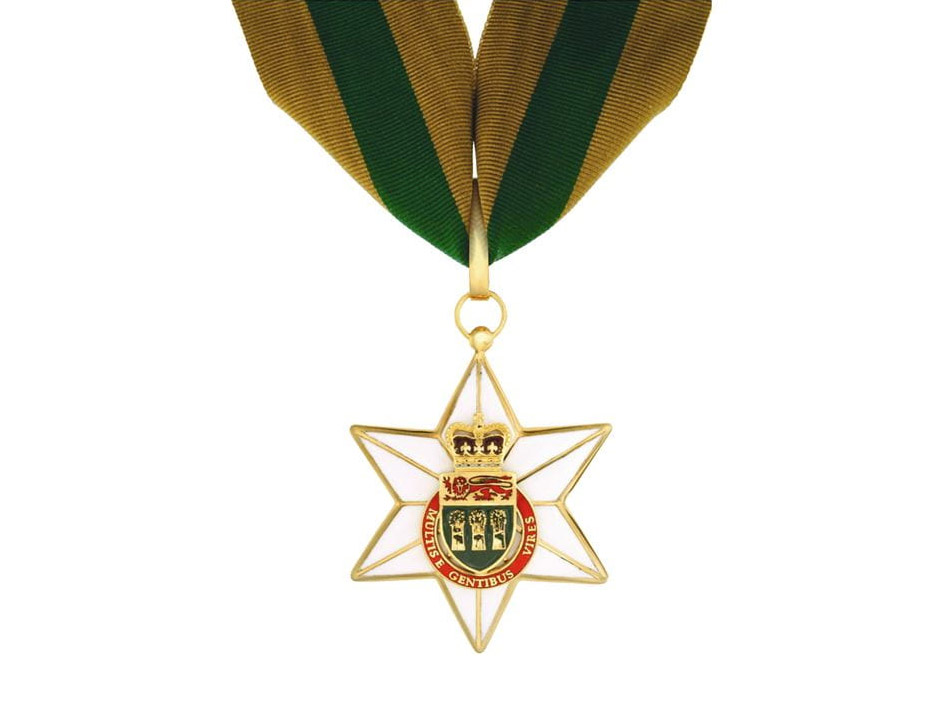 College of Arts and Science alumni named to Saskatchewan Order of Merit
Albert Brown (BA'74, BEd'82), Hart Godden (BMus'82) and Dr. Donald Greve (BA'58, MD'60) have been recognized for their contributions to the province of Saskatchewan
Three alumni of the University of Saskatchewan (USask) College of Arts and Science are among the newest recipients of the Saskatchewan Order of Merit.
Albert Brown (BA'74, BEd'82), Hart Godden (BMus'82) and Dr. Donald Greve (BA'58, MD'60) were invested alongside 13 other individuals into the Saskatchewan Order of Merit at a ceremony held by the province of Saskatchewan on Nov. 17. The ceremony honoured recipients named in 2020 and 2021.
The Order of Merit recognizes outstanding contributions to the social, cultural and economic well-being of Saskatchewan and its residents. In total, seven USask alumni received the Saskatchewan Order of Merit in 2020 and 2021. Read more on the USask alumni news site.
Saskatchewan Order of Merit recipients with College of Arts and Science degrees
Biographies courtesy of saskatchewan.ca
Albert Brown (BA'74, BEd'82)
For nearly 20 years, Albert Brown was in the business of compassion and human transformation. He is the founder and former coordinator of the John School in Saskatoon, which is supported by the Saskatchewan Ministry of Justice and the Salvation Army. The John School works with individuals who have been charged with soliciting prostitution. Its aim is to help participants understand the impact of their choices by hearing from law enforcement, health care workers, former sex trade workers and their families, former johns, and solicitors. Recently retired, Albert approached his work with the johns in the school with caring and compassion because he believes that everyone is capable of reform. He witnessed individuals transform from a position of shame and fear to one of hope. Albert's efforts at the School did not focus on the past, but on the potential of the future.
While Albert's work with johns was by necessity a primary focus of his extraordinary work, his efforts also made a significant contribution towards eliminating human trafficking in Saskatoon. His work has left a legacy of empowerment and has given a voice to abused women and girls who have been victimized by sex trafficking.
Albert's work in this area was as much a calling as it was a career and is exemplary of how kindness and compassion can better society.
Hart Godden (BMus'82)
For decades, Hart Godden has contributed to the musical community in Saskatchewan in countless ways. Not only is Hart a talented, multifaceted musician, but he also has a gift for gathering and nurturing talent in Regina.
As founder and Artistic Director of the Halcyon Chamber Choir since 2002, Hart provides young adults with an opportunity to develop their skills as soloists and choristers. Since 2003, he has served as the Artistic Director for the Regina Philharmonic Chorus, one of Canada's largest community choruses. He has also served as Director of Music and Organist for Knox-Metropolitan United Church since 1992. Hart has also lent his talents to the Regina Symphony Orchestra, as both a keyboard musician and a conductor for Handel's Messiah, and to the Globe Theatre, as Musical Director. He is a member of the duo High F'Lutin and the Per Sonatori Baroque Ensemble. As well, he maintains a teaching studio and works as a pipe organ technician.
Hart is dedicated to encouraging the talents of young musicians and assisting them to launch their own musical careers. He draws out talent by helping people to believe in themselves and their musical potential. His lessons have been described as encouraging, uplifting and satisfying. Our province has greatly benefited from the mentorship and inspiration that Hart has given to both amateur and professional musicians.
Dr. Donald Greve (BA'58, MD'60)
Dr. Greve started his practice in Rosthern in 1961 during the medical care crisis and doctors' strike, ultimately practicing medicine for 45 years and serving as a Saskatchewan coroner for 39 years. During his practice he served on a number of committees for the Saskatchewan College of Physicians and Surgeons. Don also served on town council for close to 30 years. His accolades and reputation are an inspiring example of rural dedication. He is known for his tireless efforts in growing and developing many aspects of Rosthern with hard work and grit. He has been instrumental in the development and support of the Station Arts Centre, the Seager Wheeler Farm into a national historic site, and the Valley Regional Park. He is involved in the Kinasao Lutheran Bible Camp, Rosthern Trinity Lutheran Church and Communities in Bloom committee, having served on all their boards of directors. Throughout the last eight years he has sought to facilitate the replacement of the Rosthern Hospital, which serves the Twin Rivers district and beyond.
Don ensures the town lives up to its reputation of being a clean, vibrant and beautiful community. He promotes unity among religious groups and volunteer agencies. He has also worked well with youth as a Scout and church youth leader, giving his effort and time to ensure that they have opportunities, regardless of their means.
---
Related Articles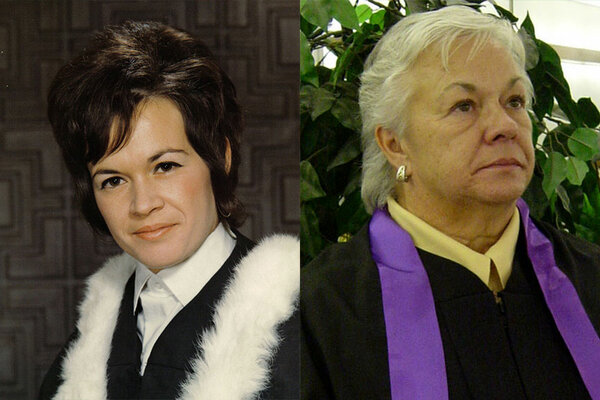 Golden Grad Marie Ellen McMunn (BA'71, PGD'04) recalls her journey to obtain education and employment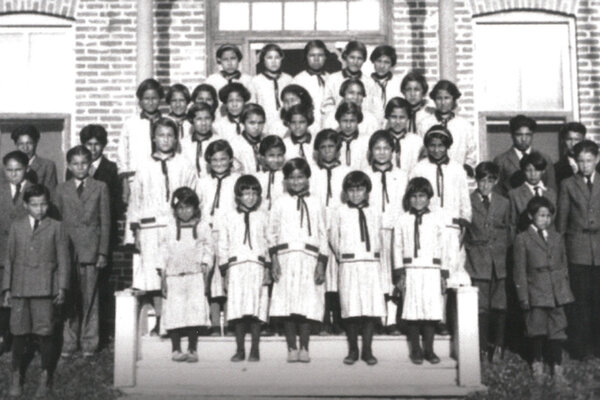 The first exhibit, created by College of Arts and Science graduate and local artist Carol Wylie (BA'91, BFA'96), features a series of 18 portraits of residential school and Holocaust survivors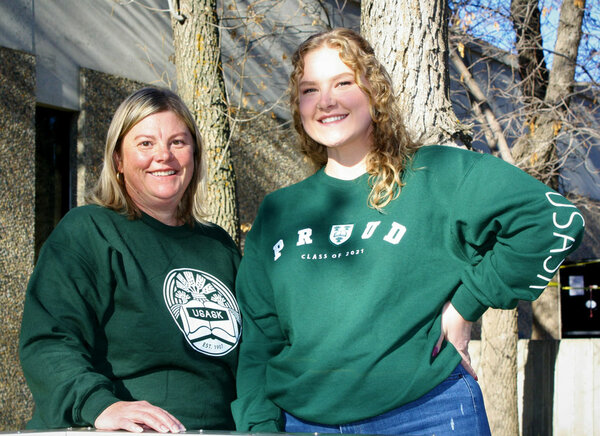 Robert Loewen knew the value of a university education and passed that down to his family