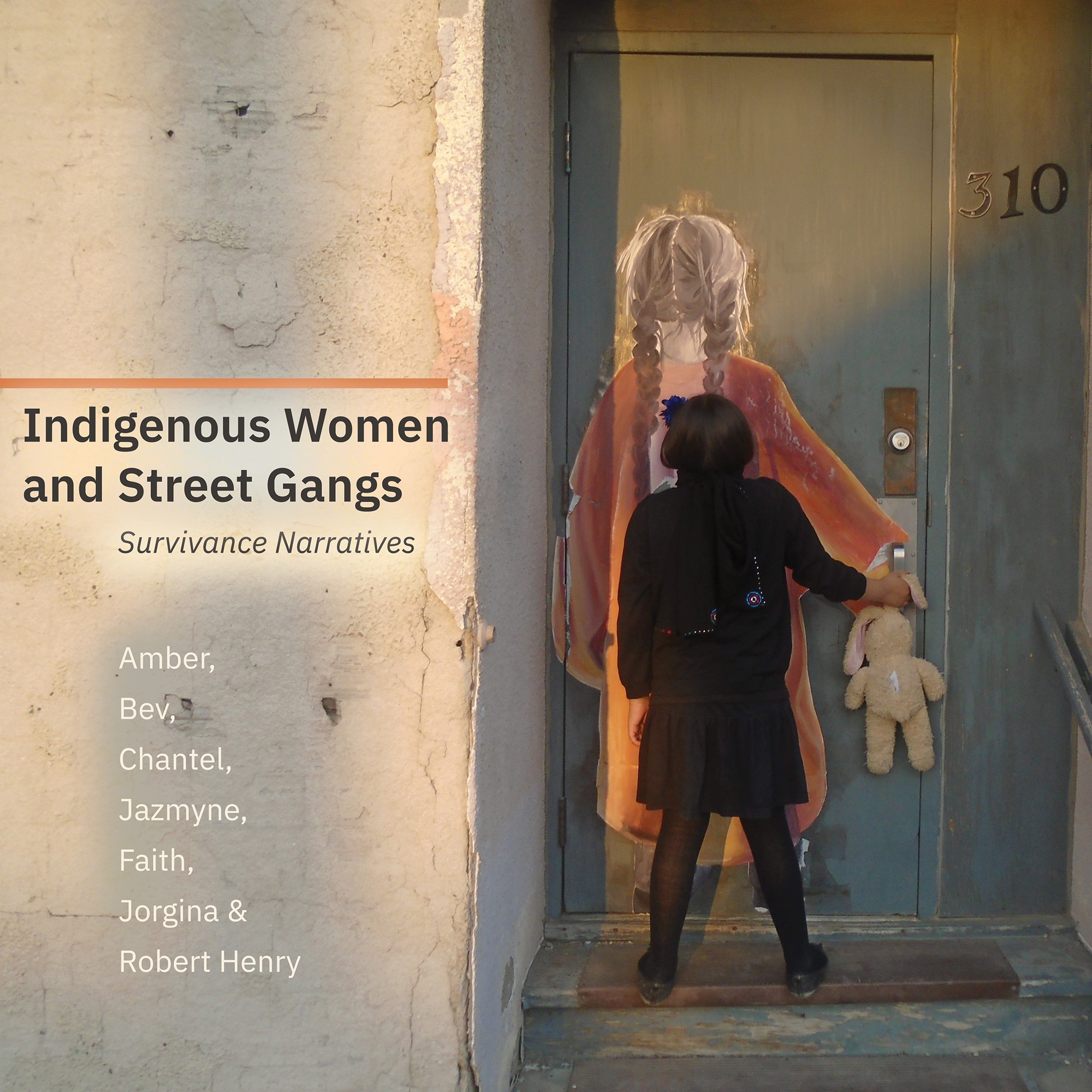 New book co-authored by USask researcher shares stories of women's involvement in street lifestyles
Dr. Robert Henry (PhD), an assistant professor in the Department of Indigenous Studies, collaborated with six Saskatoon women on the new book
By Shannon Boklaschuk
Beverly Fullerton, Chantel Huel and Faith Eagle are survivors.
The Saskatoon women have experienced violence, trauma, loss and addiction through their involvement with street gangs and street lifestyles, but their personal stories are about much more than that; they are also about strength, resistance, determination and growth.
The three women, along with three others, share their stories in a new book co-authored with University of Saskatchewan (USask) researcher Dr. Robert (Bobby) Henry (PhD), an assistant professor in the Department of Indigenous Studies in USask's College of Arts and Science. The book, Indigenous Women and Street Gangs, was published by University of Alberta Press in September. A book launch will be held by McNally Robinson on Dec. 2 at 7 pm via Zoom.
Fullerton, a 39-year-old Métis mother of seven and grandmother of one, was born and raised in Saskatoon. A survivor of child and sexual abuse, Fullerton lived on her own from the age of 14 and became a young mother at 17. She grew up around the street lifestyle—eventually marrying a prominent gang leader—as she sought to connect with people who made her "feel whole" at the time, she said in an interview.
"I did all the things that come along with a stereotype of what a person thinks they're doing in a gang. That all crashed down. I was sentenced to five years in a federal sentence. I was stuck with two choices: Do I continue with what I was doing . . . or make some changes?"
Fullerton said her jail sentence prompted her to begin "rethinking" what she wanted to do with her life. She connected with Henry when she was released on parole and was ordered to participate in STR8 UP 10,000 Little Steps to Healing, a Saskatchewan-based grassroots organization whose mission is to assist individuals in mastering their own destiny and liberating themselves from gangs, addictions and criminal street lifestyles.
"The very first time ever, in my life, I shared my story with anybody was meeting Bobby at the university," Fullerton said. "It opened up a lot, and it also shut down a lot. I was also on parole at the time, so some of the stuff in the story, I was like, 'Do I say this?' So it was a journey going through it with Bobby. But also, when I started sharing my story with him, I started feeling empowered more as well. It was almost healing, letting it go somewhere and leaving it somewhere else."
By sharing her experiences, Fullerton found a passion for storytelling and began working at the Elizabeth Fry Society, where she facilitated women's sharing circles and enjoyed connecting with other women. Today she works at CLASSIC Law and is a first-year student at First Nations University of Canada.
Fullerton said working with Henry on Indigenous Women and Street Gangs, and having her "voice taken seriously," made a difference in her life. She has been able to witness her own personal growth.
"The book was really one of the starting focus points for me to continue on, on a good way," she said.
Henry (BEd'04 MEd'09, PhD'15), a Métis scholar originally from Prince Albert, Sask., and a three-time USask graduate, researched the implications of street gang definitions in the city of Saskatoon as a master's student, writing a thesis titled "Not just another thug: Implications of defining youth gangs in a prairie city." He continued to research street gangs through his doctoral work in the Department of Indigenous Studies. His PhD thesis, "Through an Indigenous Lens: Understanding Indigenous Masculinity and Street Gang Involvement," was completed in 2015.
While Henry was working with male STR8 UP participants as a PhD researcher, he was approached by women who wondered why the focus was always on male gang members. They felt that women were either ignored or treated as an afterthought by researchers and others. Those sentiments planted the seed for developing Indigenous Women and Street Gangs.
"I could not deny what the women were saying," Henry writes in the book's introduction. "When we look at any research, policy, or even discussion around street gangs, it's clear that the focus is on male experiences and perspectives."
Henry's PhD research, and his first book Brighter Days Ahead, focused on masculinities and street gangs and depicted men's experiences through photovoice—a qualitative research methodology that empowers participants to use meaningful images to share their personal narratives. For his second book, Indigenous Women and Street Gangs, he and the female participants decided to again use photovoice to share their personal stories. Henry invited them to show, through images, their life histories and their perspectives about what it means to be an Indigenous woman engaged in street lifestyles.
"This is how this project all started—it was actually driven by the women to tell their story," Henry said in an interview.
In the resulting book, six women share personal narratives that begin with some of their earliest memories and continue to the present day. Their individual stories are followed by a selection of photographs that describe their experiences in gangs and street lifestyles and how they have changed as a result.
Indigenous Women and Street Gangs also explores, in their own words, the women's interactions with various systems—such as the education system, the child welfare system, and policing and the justice system—as well as the impacts of settler-colonialism, racism and intergenerational trauma on their lives. The women describe what ultimately led them to leave the street gangs and street lifestyles.
One of the concepts Henry asked the women to explore was what the street gangs and street lifestyles provided to them, and how, and why, they took on certain personas. As a result, the book challenges a preconceived notion that women involved in street gangs are simply victims to be used by men for sexual and other purposes, he said; rather, the women's roles are much more complex than that.
"What the women were telling me is, 'Look, it's different.' They understood their role, or their performances, but they also challenged those patriarchal performances at the same time," he said in an interview. "That's where we kind of see the narratives come through, and the important role that the women did play—not just for the gang, but also in supporting different partners when they entered into the street gang lifestyle."
The stories the women present in the book are what Henry calls "survivance narratives"—survivance being defined as a process of survival, resistance, resurgence and growth. The women talk about the innovative ways they survived within violent street spaces, and how they utilized those spaces to resist death, dying or being removed. They also describe how they rebuilt or redeveloped their identities after leaving the street lifestyles.
"The women's intent, whose narratives frame this work, is to challenge people's conceptions of Indigenous women engaged in street lifestyles," Henry writes in the book. "If we really want to understand these women's lives, we have to get to know them."
Henry also notes that he engaged in relational accountability—a process whereby the researcher and the participants come to understand their roles in the research and how these roles may be impacted by racism, sexism, homophobia, classism and lived experience—to hold himself accountable to the women in the study. A self-described "white-coded Métis hetero male who has never been involved in a street gang," Henry sought to understand how his social and cultural capital could impact his experiences and his interpretations of the women's experiences.
"To hold myself accountable to the women's narratives, and so as to not sensationalize their experiences and recreate or support the media-generated 'gangster' image, we created specific feedback loops so that the women had control of their narratives and the development of this collection," he writes.
"As the collection was coming together, I asked the women to review their narratives to make sure they reflected what they wanted to share and how they wanted to share it. Once the narratives were completed, we discussed which photographs to include, in what order, and if any edits to the photographs were needed. This process took time, but it was critical to ensure the women had control, emphasizing the essence of community-based participatory action research."
In an interview, Henry said the survivance narratives challenge the notion of resiliency. The women don't want to be seen as resilient, but rather as growing and engaged in a process of continuous growth, he said.
"They're not looking to be judged, but rather (have readers) understand that, if you were put in those positions, would you have done anything different?"
Huel, one of the contributors to the book, was a STR8 UP member who was working at the Elizabeth Fry Society when Henry invited her to work on the project. She said in an interview that she was reluctant at first to share her experiences, and she hasn't yet read the book.
"I read a page and a half and shut the book, and I can't go there—because I'm not even the same person I was when that happened," she said. "I've shed many skins to get to be the person I am today."
Huel finished her parole on March 28, 2021, and is now employed as a lived experience mentor at STR8 UP. She has engaged in "extensive therapy," she said, and, as she continues her healing journey, she is focused on helping others as well. In particular, she wants to support and empower other women.
"I pat myself on the back for being a strong female in a male-driven organization. It's not easy; it's definitely not easy," she said. "I've worked in community; I want to give back, because I've destroyed many communities by my choices, my actions and my behaviours."
Eagle, another contributor, speaks in the book about the racism and intergenerational trauma she experienced from a young age. In an interview, Eagle, who was born in South Dakota, said she wants people to know that "we didn't just wake up and choose one day to be gangster or to go to jail or for our kids to be taken away." Rather, street gangs and street lifestyles can help meet specific needs in people's lives, and the reasons people become involved in them are varied.
"For me, the gang lifestyle—that was my family," she said. "And I still live through that, because now my daughters are in that. It's really critical and it's vital for me, because I have to learn more about myself and my past and my childhood and my upbringing and my mom and my dad so I can start healing."
What's most important for people to know, said Eagle, is that she's changing and she's trying to make healthy choices. She also has hope for the future.
"Even though our kids are still on the streets, and even though things might look hopeless, us mothers are stepping up—like Chantel said, empowering one another," said Eagle. "We're strengthening one another. It starts in the home, where the stability is. Our homes got ripped away from us, but now we're making a home within ourselves, for our children. So we're giving back, with the respect of love, for them to come home—and I know they will."
---
Related Articles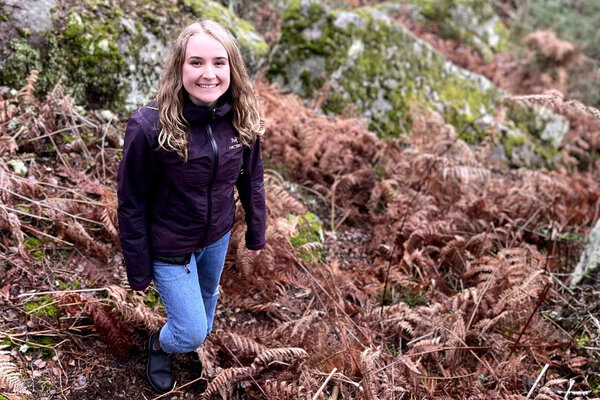 USask biology student Rachel Andres is making plans to continue her love of plant science research at the University of Oxford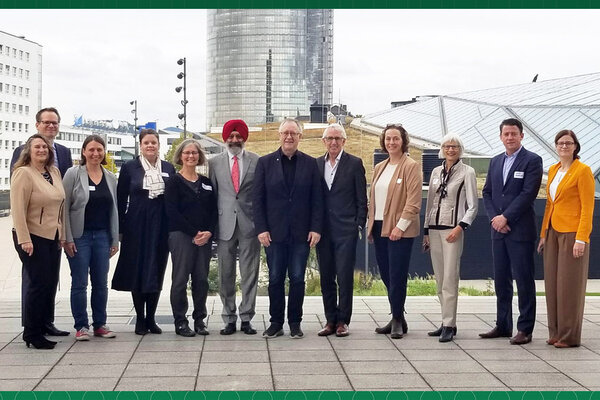 College of Arts and Science faculty members were part of the USask delegation that travelled to the University of Bonn (UBonn) in Germany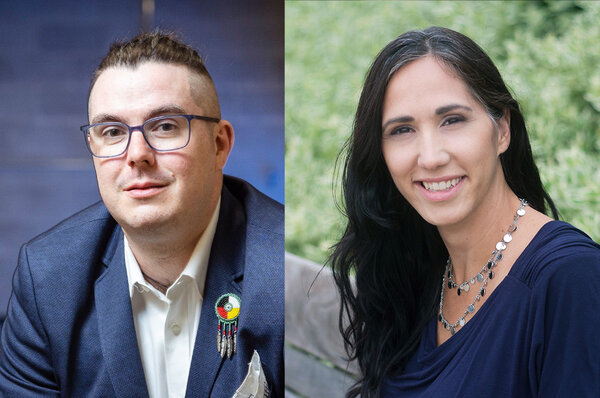 USask drama faculty Deneh'Cho Thompson and Carla Orosz are part of a national, one-of-a-kind, theatre project