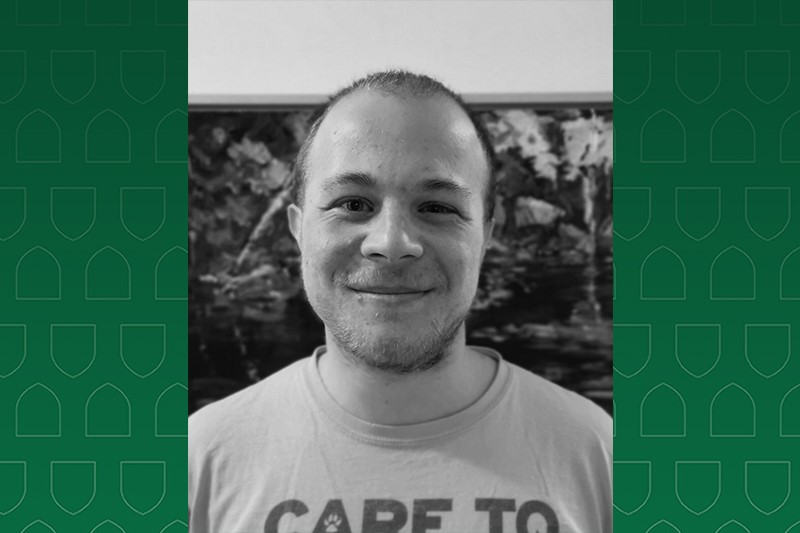 USask history graduate looks forward to internship in Jerusalem
Harris Ford will receive his Master of Arts degree in history during USask's 2021 Fall Convocation
By Shannon Boklaschuk
Harris Ford has long been fascinated by history—an interest that was first piqued by a video he obtained from his local library as a child.
"It was a video called Wonders Sacred and Mysterious, with about 15 minutes allotted to six different sites around the world. The one which captivated me the most was Hagia Sophia, in Istanbul, Turkey. Something about the building caught my attention from a young age, and I have been infatuated with it since I was three," he said.
"As I grew older, I became more and more interested in how a building could stand for 1,500 years, as well as why the Ottoman empire decided not to destroy it during the fall of Constantinople. Slowly, but surely, I figured out that what I was interested in was called 'history,' and got my hands on as much material as I could throughout elementary and especially high school."
After Ford completed high school in Humboldt, Sask., he enrolled in the College of Arts and Science at the University of Saskatchewan (USask). Not surprisingly, he majored in history, earning his Bachelor of Arts (honours) degree in 2019. He then began his Master of Arts degree in history at USask, under the supervision of Department of History faculty member Dr. Maurice Jr. Labelle (PhD).
In November, Ford will receive his master's degree during USask's 2021 Fall Convocation. The virtual graduation celebrations will be livestreamed on Nov. 10.
Ford's master's thesis was titled "Only Pleasing Themselves: The United Nations' Internationalization of Jerusalem, 1947-54," and he was pleased to receive a federal Social Sciences and Humanities Research Council (SSHRC) grant to support his graduate work. His master's research focused on the attempted control of Jerusalem by the United Nations in the late 1940s and early 1950s, and the subsequent failure of this venture.
"I have long held a fascination with Arab history, as well as Arab-West relations, and this project fit both extremely well," he said. "I also really wanted to look at the origins of the Arab-Israeli peace processes to understand why we are where we are today, and the early UN efforts centered around Jerusalem made for an intriguing case study."
Ford said he found it "incredibly beneficial" to pursue his master's degree at USask, the same university where he received his undergraduate education. He noted that he had already built relationships with professors, USask staff and colleagues, and continued to receive ongoing support from the Department of History.
"Having good people around is crucial at every stage of life, and USask is teeming with not only brilliant scholars, but also incredibly considerate, selfless and caring humans," he said.
"The program itself is also structured incredibly well. The coursework helps prepare you for writing the thesis, and gets the brain thinking about what is possible and how to approach this daunting task of writing 100 pages of historical work. The combination of great people and practical work made an already great experience an even more positive one."
With his master's degree now complete, Ford is looking forward to an upcoming internship at a Palestinian school called Al Nayzak. The internship, which has been postponed twice due to the ongoing COVID-19 pandemic, is now scheduled to take place during the summer of 2022. However, Ford is already volunteering virtually at the school.
"I applied for the job in part because my research was focused on Jerusalem, and also because I wanted to have an opportunity to challenge myself," he said.
"I had never done anything remotely close to this before, and it seemed like a great chance to expand my perceptions of what was possible with a history degree. It also seemed like a perfect chance to meet people with similar interests, have amazing conversations and worldviews altered."
Ford has never travelled to Jerusalem before and is excited about the trip. A self-described "farm kid from Saskatchewan," he is grateful to have the opportunity to learn more about other parts of the world and other cultures.
"There is always a buzzing of anxious excitement before travelling anywhere, and the impending flight to Jerusalem is no different. The emotion I feel most, though, is gratitude. It is such a privilege to be able to have this opportunity, and I am really looking forward to meeting people and experiencing the city," he said.
While Ford's master's degree is over, his educational journey isn't. He loves learning and is planning to pursue a PhD in the future.
"I am very excited to see what comes next, both within and outside the academic realm."
---
Related Articles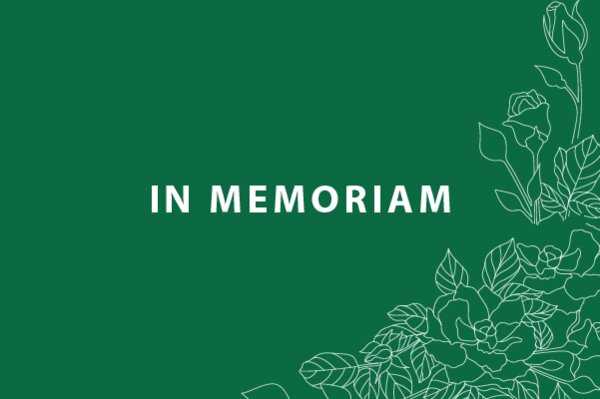 Courtney was a professor in the Department of Political Studies and a Senior Policy Fellow at JSGS for 58 years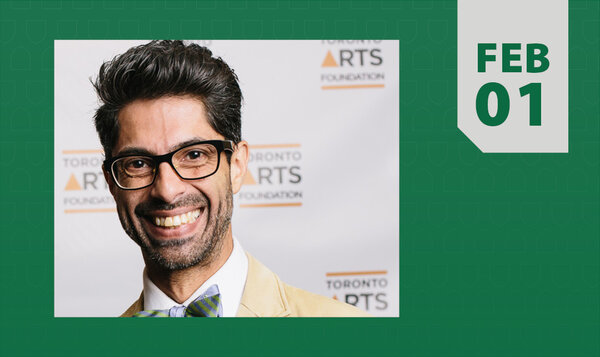 A talk in the Fine Arts Research Lecture Series (FARLS) in Music by Hussein Janmohamed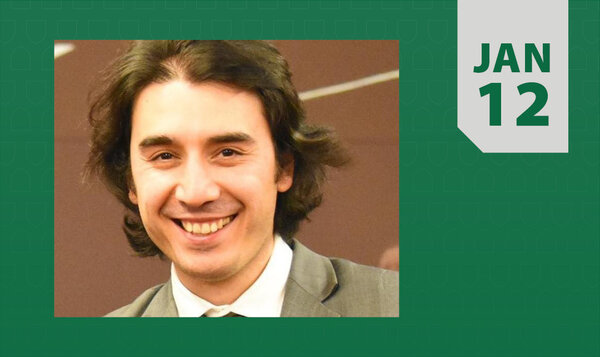 A talk in the Fine Arts Research Lecture Series (FARLS) in Music by Shah Sadikov