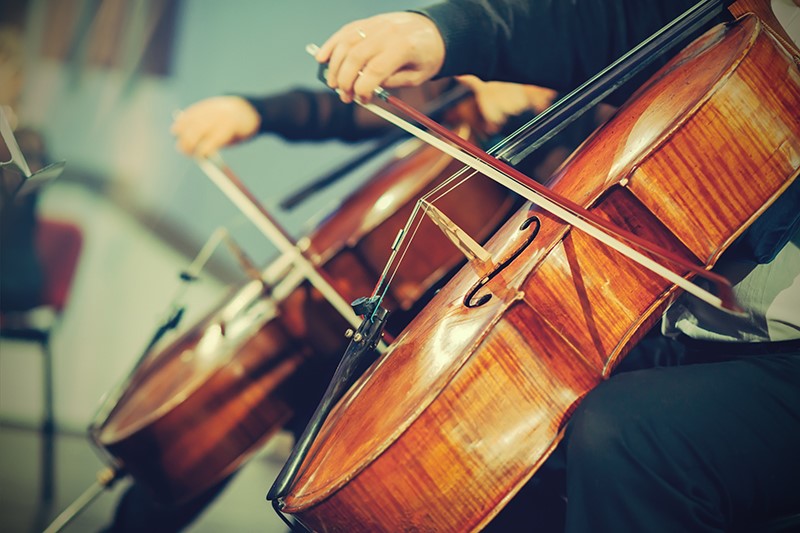 USask to launch new symphony orchestra this fall
Renowned conductor Shah Sadikov will teach the new course, MUAP 298.1: Symphony Orchestra, which USask students can opt to take for credit
By Shannon Boklaschuk
The University of Saskatchewan (USask) is launching a new symphony orchestra this fall that will be open to all USask students and employees, as well as to community musicians.
Renowned conductor Shah Sadikov will teach the new course, MUAP 298.1: Symphony Orchestra, which USask students can opt to take for credit. The course will begin on Sept. 15, and members of the ensemble will meet on Wednesday evenings from 7 pm – 9:30 pm. This ensemble is open to musicians who play violin, viola, cello and/or double bass.
The purpose of the new ensemble is to create an opportunity for people to enjoy making music together in a relaxed environment. Everyone must come with their own instrument and be comfortable reading music. The first step of creating the symphony orchestra will be to build the string sections.
"The students and everyone else involved in the orchestra will learn and perform the core orchestral repertoire, along with some important gems from the contemporary repertoire," said Sadikov, an instructor in the Department of Music in USask's College of Arts and Science.
"The course will teach the essential aspects of collective music making while making it fun and enjoyable for all. The university students can also opt to earn a credit from this course—they can enroll in zero or one credit unit."
An adamant believer in the power of music to unite, inspire and elevate, Sadikov leads an engaged career as a conductor, violist and music educator. He has conducted numerous ensembles, including the Tokyo Philharmonic, Aspen Festival Orchestra, Aspen Chamber Symphony, Berlin Sinfonietta, Kazakh State Philharmonic, Medomak Symphony Orchestra and Taldykorgan Philharmonic.
Sadikov, who has been teaching in the Department of Music since the 2019-20 academic year, is looking forward to welcoming musicians to the new USask symphony orchestra this fall.
"I am very excited and very much looking forward to September 15—a meet-and-greet session with everyone who wants to join the orchestra. Meanwhile, I am available to answer any questions interested players might have about the course," he said.
Sadikov said the seeds for the new ensemble were planted when the Department of Music hired Dr. Véronique Mathieu (DMus) as the first holder of the David L. Kaplan Chair in Music in 2018. In this role, Mathieu is focused on training undergraduate and graduate violin students, deepening the Department of Music's connection with the community, including the Saskatoon Symphony Orchestra, and enhancing the international reach of the university's musicians. The position was made possible by a $2-million donation from alumni Xiaoping (Bob) Xu (MA'92, LLB'17) and Ling Chen (MA'90) and was named in honour of their former music professor.
Sadikov also pointed to the key role that Prof. Dean McNeill, head of the Department of Music, has had in the creation of the new symphony orchestra.
"In our continued discussions, he pointed out that there is indeed a niche for such an ensemble where the university students, the university community and the city of Saskatoon's community members can come together to enjoy music making," Sadikov said.
"It hits all the important notes that the department deems important for its mission: giving a quality experience for the students, a department being an inclusive place for everyone at the university and, very importantly, being an ambassador of community outreach."
Mathieu, a violin professor, said she is thrilled the Department of Music is now able to offer MUAP 298.1. She is also pleased that string players from on and off campus will have an opportunity to meet and to enjoy making music together. The focus this year will be building the string sections of the orchestra to develop a solid foundation to build upon in the future, said Mathieu.
"We know that many students played a string instrument in high school or considered studying music in university but decided on another major. There are also several university employees who would enjoy an opportunity to play music in a low pressure and non-judgmental setting. The Department of Music wants to be able to provide an outlet for these string players," she said.
Anyone interested in learning more about the new symphony orchestra can email Prof. Sadikov at shah.sadikov@usask.ca.
---
Related Articles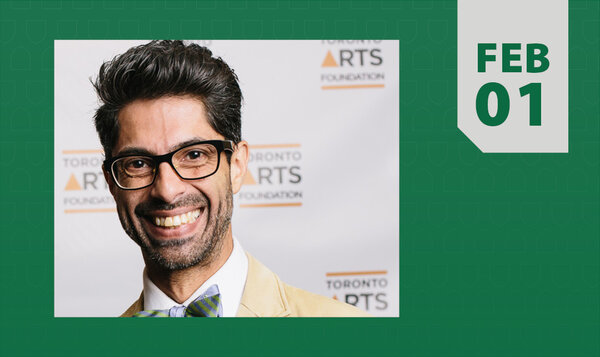 A talk in the Fine Arts Research Lecture Series (FARLS) in Music by Hussein Janmohamed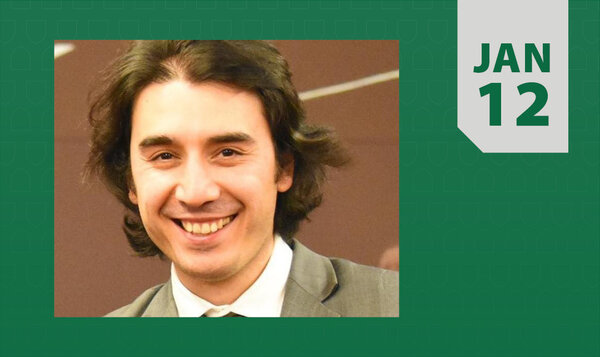 A talk in the Fine Arts Research Lecture Series (FARLS) in Music by Shah Sadikov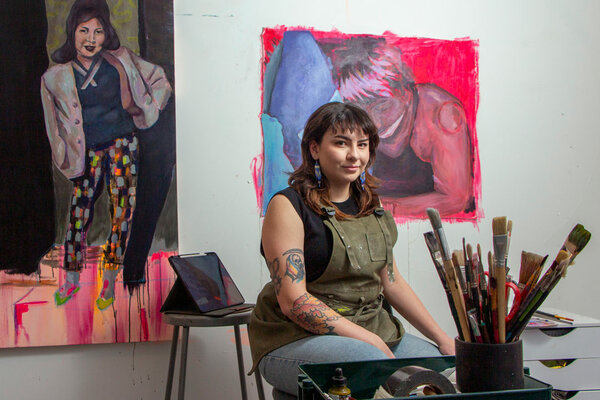 MFA student won a 2023 Outstanding Student Achievement in Contemporary Sculpture Award from the International Sculpture Center