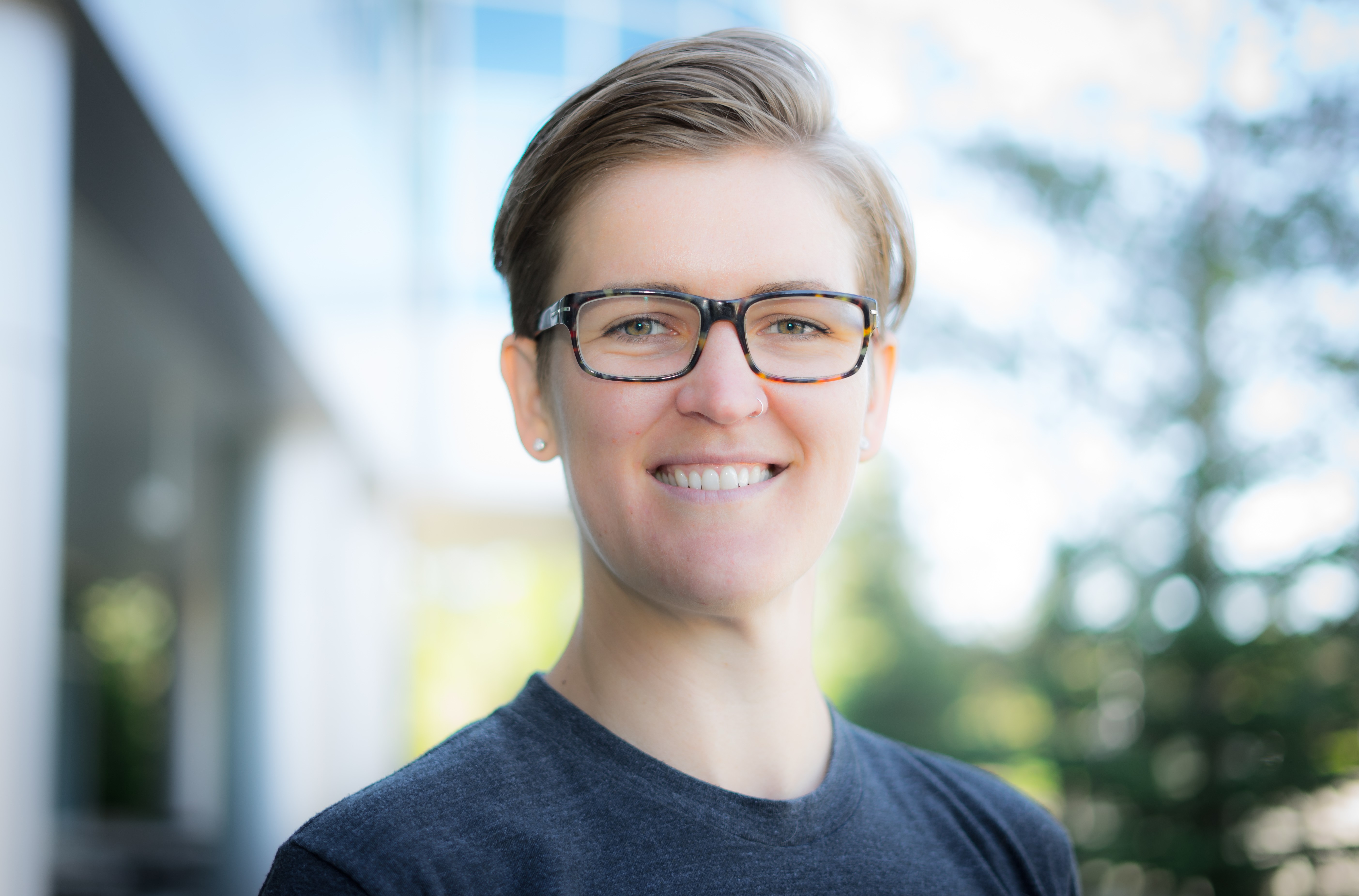 USask PhD student seeks to better design agricultural drainage projects as farmers face more extreme precipitation
Holly Annand is an award-winning PhD candidate in the Department of Geography and Planning
By Shannon Boklaschuk
As the world continues to grapple with extreme weather events linked to climate change, an award-winning University of Saskatchewan (USask) graduate student is focused on improving human understanding of agricultural drainage and climate change on streamflow in the Canadian Prairies.
"Future climate projections suggest that we're in for more extreme weather in the Prairies. That could mean more droughts and flooding in the future," said Holly Annand, a PhD candidate in the Department of Geography and Planning in USask's College of Arts and Science.
"We've also seen a great deal of wetland loss in the Prairies, often due to agricultural expansion or intensification, which is concerning because wetlands offer important ecosystem services like wildlife habitat, flood retention and improved downstream water quality."
Annand is conducting her doctoral research under the supervision of Dr. John Pomeroy (PhD), a faculty member in the department and the director of the Centre for Hydrology. Annand's dissertation is titled "The Influence of Climate Change and Wetland Management on Prairie Hydrology."
"This study is important because it seeks to find a balance between wetland retention and agricultural productivity," she said.
As a professional engineer and a longtime Saskatchewan resident, Annand has a deep interest in water issues on the Prairies, particularly as they relate to the agricultural sector. She is originally from Melfort, Sask., a small city in the province's northeast area known for its soil-rich farmland and nearby forests and lakes.
"Prior to starting my PhD program, I was working with farmers in Saskatchewan on agricultural drainage projects. I saw firsthand the impact of both extreme precipitation and agriculture drainage on localized flooding and infrastructure damage," said Annand. "I wanted to gain the necessary skills to better design agriculture drainage projects in the face of more extreme precipitation events."
Now, as she works on her PhD dissertation, Annand is particularly interested in the Aspen Parkland ecoregion, where she said farmers face wet conditions more often. The ecoregion covers parts of the provinces of Saskatchewan, Manitoba and Alberta, and is known as a transitional zone between the boreal forest of the north and the southern grasslands. Through her doctoral work, she hopes to refine some of the hydrological modelling tools used on the Prairies to better understand agricultural drainage and climate change on streamflow.
"But, more importantly, I'm hoping to uncover some new information for wetland policy development in Saskatchewan," she said. "I want to come up with some wetland mitigation policy options that balance the needs of agriculture production with wetland management and conservation."
A high-achieving student, Annand was recently honoured with the $2,500 Dr. Jean Murray Memorial Scholarship from the Canadian Federation of University Women (CFUW) Saskatoon Inc. and will be celebrated during an awards ceremony this fall.
She has also received a number of other awards and honours during her PhD studies, including: a scholarship from the federal Natural Sciences and Engineering Research Council (NSERC), valued at $21,000 per year for two years; the Engineers Canada – TD Insurance Meloche Monnex Scholarship ($7,500); an Association of Professional Engineers and Geoscientists of Saskatchewan (APEGS) member education grant ($7,500); a Canadian Water Resources Association (CWRA) Memorial Scholarship ($1,500); and an NSERC CREATE for Water Security Scholarship ($2,000). The NSERC CREATE for Water Security is a USask-led initiative funded through the Collaborative Research and Training Experience (CREATE) program of NSERC. Launched in 2015 with a $1.65-million NSERC grant, the program provides career-focused skills training to graduate students and post-doctoral fellows studying water security.
"I find it fascinating that scientists have developed the tools to predict possible future weather scenarios for the Prairies over the next century," said Annand. "I used that type of information in my hydrological model to examine how farmers or watershed management groups can best prepare for future extreme events."
In addition to being a graduate student, Annand is also a two-time USask alumna, previously earning a Bachelor of Science in Engineering degree in 2009 and a Master of Science degree in 2012. Both degrees were focused on agriculture and bioresources engineering.
For Annand, one of the best parts of studying at USask has been her involvement in the Global Water Futures (GWF) program. The pan-Canadian research program aims to deliver risk management solutions—informed by leading-edge water science and supported by innovative decision-making tools—to manage water futures in Canada and other cold regions where global warming is changing landscapes, ecosystems and the water environment.
"I was fortunate to lead the inaugural GWF Young Professionals group and also help launch the Women and Water Lecture Series with Dr. Corinne Schuster-Wallace," she said. "I developed some great friendships and met hundreds of outstanding people through both of those experiences, and I'm thrilled to see both initiatives continue to succeed."
Annand also values working with her supervisor, Dr. John Pomeroy, a world-recognized scholar who serves as the GWF director and is the Canada Research Chair in Water Resources and Climate Change.
"John brings a unique perspective to this work because he's been at the forefront of climate change and hydrology research in cold regions for many years. We work well together because he pushes me to be creative, but he's also invested in the scientific accuracy of the work we do at the Centre for Hydrology," she said.
As Annand works toward the end of her PhD, she is weighing her options for the future. She may return to engineering consulting work, or she may continue her research journey. No matter what she chooses, one thing is clear: she will be working with water and the agricultural sector.
"I really enjoy working at the intersection of agriculture and hydrology and I'm confident there will be more opportunities to do so in the future," she said.
---
Related Articles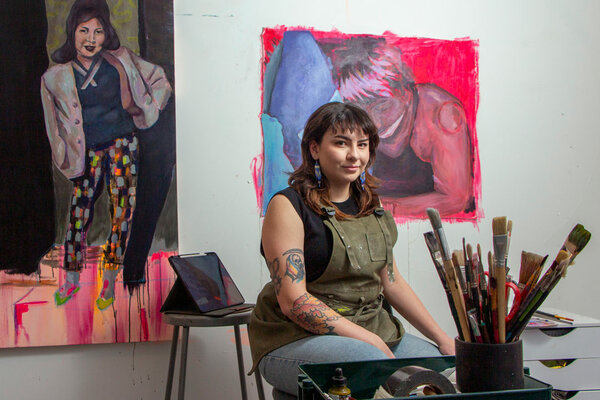 MFA student won a 2023 Outstanding Student Achievement in Contemporary Sculpture Award from the International Sculpture Center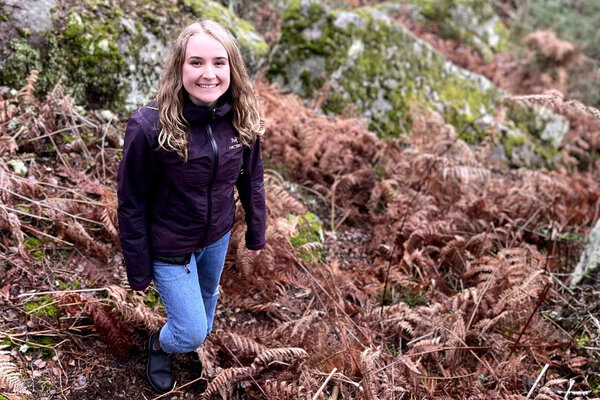 USask biology student Rachel Andres is making plans to continue her love of plant science research at the University of Oxford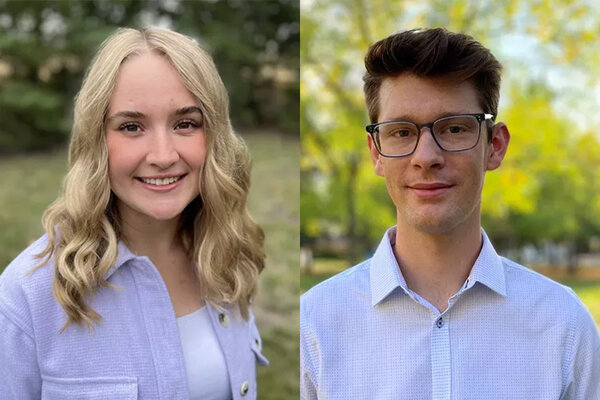 Biological sciences student Rachel Andres is one of two USask recipients selected for the prestigious Rhodes Scholarship