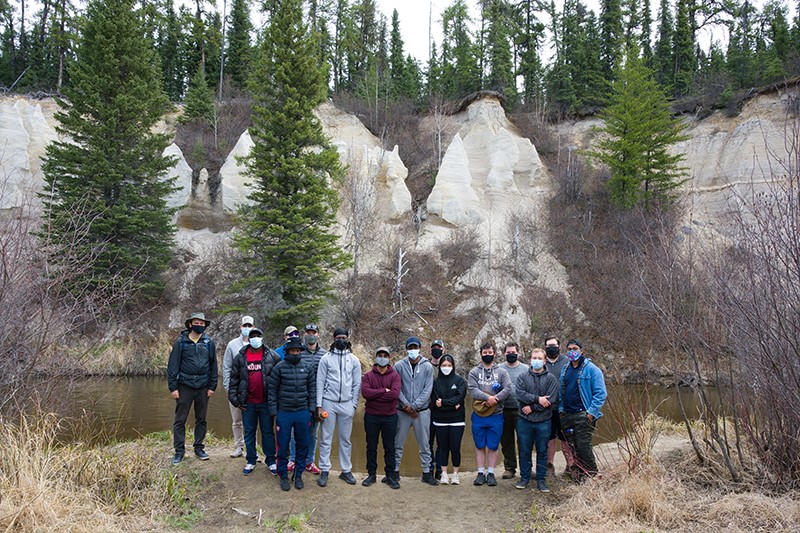 'It made me even more inspired about geology': USask field course held for first time in La Ronge
For the last 60 years, the course—GEOL 308.3: Field School Sedimentary Rocks—has been taught in Zortman, Montana, where students receive an introduction to geological mapping
By Shannon Boklaschuk
When the COVID-19 pandemic curbed travel to the U.S. for a long-standing University of Saskatchewan (USask) field course, the Department of Geological Sciences innovated to ensure students could still take part in a much-needed hands-on learning experience.
For the last 60 years, the course—GEOL 308.3: Field School Sedimentary Rocks—has been taught in Zortman, Montana, where students receive an introduction to geological mapping. However, with international travel unfeasible this year due to COVID-19 restrictions, instructors altered the course so that it could still go ahead in Saskatchewan in May.
"Travel to Zortman, Montana, was impossible because of travel restrictions during the pandemic, but the department had to offer the students some kind of field course option to graduate," said Dr. Colin Sproat (PhD), a faculty member in the Department of Geological Sciences in USask's College of Arts and Science.
"Without a field course, students would have been ineligible for professional registration in Saskatchewan, and across the country, following graduation. This would have severely limited their career opportunities, even if they were able to graduate."
Sproat discussed the issue with USask alumna Dr. Meagan Gilbert (BSc'12, PhD'19), a geologist with the Precambrian Geological Laboratory in La Ronge, and Dr. Emily Bamforth (PhD), a researcher with the Royal Saskatchewan Museum's T.rex Discovery Centre and an adjunct professor in the Department of Geological Sciences.
The three geoscientists decided to put together an alternate version of the course to examine metamorphic rocks in La Ronge, a community in Saskatchewan's northern region, as well as sedimentary rocks near Eastend, located in the southwestern part of the province.
The plan was to have students study Precambrian metamorphic rocks in La Ronge—dated at about 1.8 to 2.0 billion years old—that contain mineralized zones that are actively mined for metals today. The Eastend leg was to look at younger upper Mesozoic and Cenozoic sedimentary rocks—about 23 to 72 million years old—that contain a diverse fossil flora and fauna and include the layer that records the extinction event that killed the dinosaurs 66 million years ago. Unfortunately, the Eastend leg of the trip had to be cancelled when COVID infections started to rise in the area at the end of April.
"Instead, I drove down one weekend myself to go collect some rock samples with Dr. Bamforth that we then brought up with us to La Ronge, along with some fossils from the Royal Saskatchewan Museum collections, to offer a remote version of that part of the trip," said Sproat.
"This wasn't ideal, but it ensured that students still had the opportunity to examine the rocks and fossils that they would have seen had they had the chance to visit the area in person."
Igor Macedo was one of the 14 USask students who went to La Ronge with Sproat and two teaching assistants (TAs) for the trip, which took place from May 10 – 16, 2021. They met Gilbert in La Ronge, and Bamforth also joined the group after driving up from Eastend.
"The entire trip was very exciting to me because everything was a new experience," said Macedo, who was born and raised in Rio de Janeiro, Brazil, and began his studies at USask in 2016.
"The professors and TAs delivered a very meaningful experience throughout the course."
Macedo said the students we were able to go out into the field and write assessment reports and conduct core logging and mapping. These aspects of the course gave them the opportunity "to put our knowledge into the practical world," he said.
"It was a great way to be able to learn more about the theory of geology, and we were able to identify many of the things we learned about in previous lectures."
Macedo is currently pursuing an honours degree in geology, with a minor in geomatics, in the College of Arts and Science. He decided to enrol in GEOL 308 because he thought it would be a great opportunity to participate in a field school that was held in Saskatchewan.
"I was offered a summer student position with Baselode Energy Corp. this summer and I was thrilled that I would be able to quickly apply my knowledge from GEOL 308 to my work," he said.
As to be expected with the first offering of any field course, organizers "ran into a few unexpected hiccups," said Sproat. For example, the logistics were a bit more difficult to organize during the pandemic, he said.
"We ended up having to rent a large coach bus that would normally accommodate 50 people for our group of 19, to accommodate physical distancing. We also had to work with a local restaurant that was only open at partial capacity to provide the students with meals that they could eat at the hotel to reduce contact with the community. Normally field courses are a good opportunity for students to socialize and get to know one another, but we had to discourage getting together in the evenings to keep contacts between student teams to a minimum," he said.
"Students knew that we were offering the course under less-than-ideal circumstances and were very understanding. Several students mentioned that they appreciated that we were even able to offer any course at all and learned a lot about geological mapping, something that can't truly be emulated in a classroom setting."
For Sproat, the best part of the course was "seeing students grow as people." While some students may feel frustrated or overwhelmed at the start of a field course, they "start to remember what they have learned in their courses and get into the mapping" as time goes on, he said.
"Everyone comes into this course with slightly different skills and interests, so the students have to work together to succeed. It is really rewarding to see the students become more and more confident as they start to understand their mapping area and find their role in their group," Sproat said.
For Macedo, the best part of the trip was experiencing firsthand some of the activities that he may participate in during his future career. He is grateful the instructors were able to organize the field course in a relatively short amount of time during the uncertainty caused by the ongoing pandemic.
"It was there in the field where all the theory I have learned started to actually make sense, and that was a game changer to me," he said. "It made me even more inspired about geology."
---
Related Articles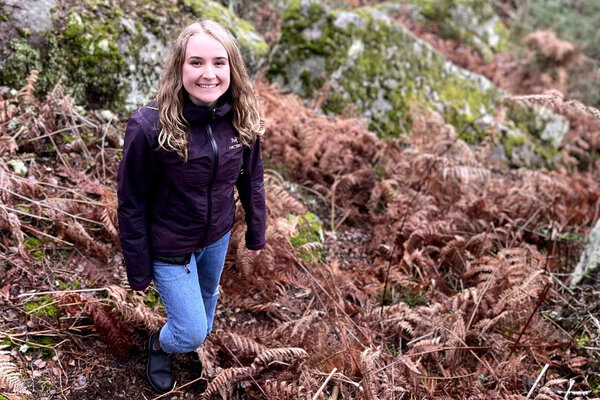 USask biology student Rachel Andres is making plans to continue her love of plant science research at the University of Oxford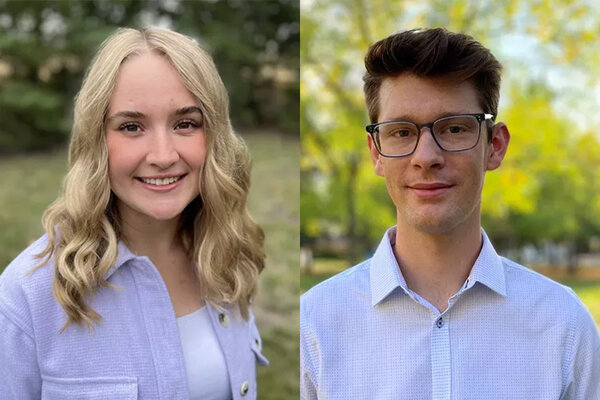 Biological sciences student Rachel Andres is one of two USask recipients selected for the prestigious Rhodes Scholarship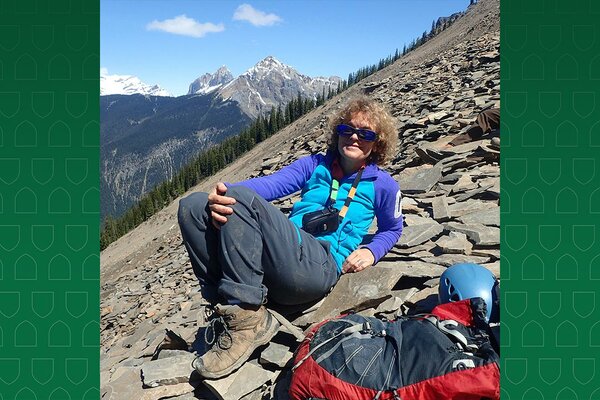 USask geological sciences professor honoured by American and Canadian geological societies