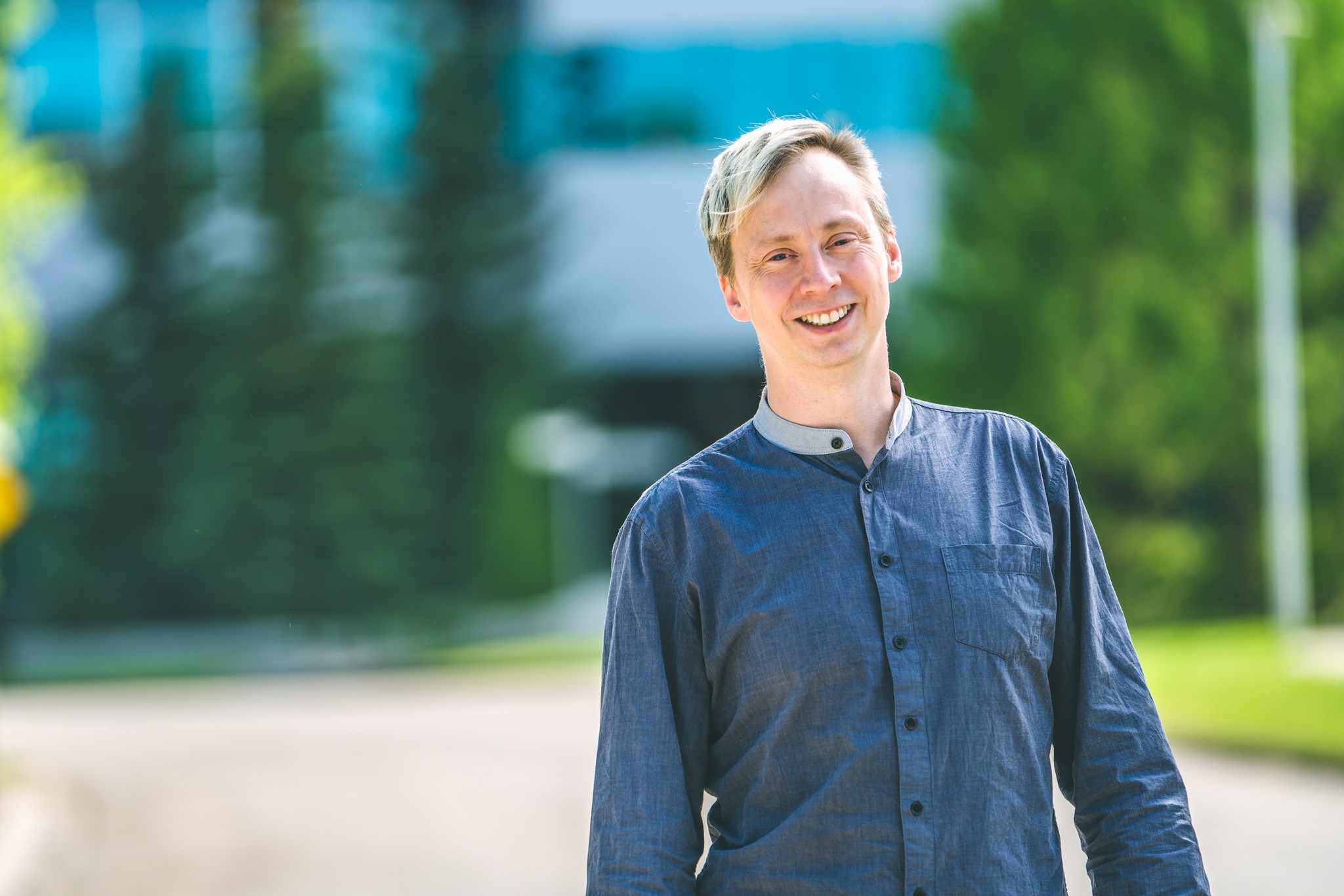 USask alumnus funds new Graduate Prize for Women in Computer Science
Dr. Aaron Genest (BSc'07, PhD'13), the president of SaskTech, said women are underrepresented in technology careers
By Shannon Boklaschuk
A University of Saskatchewan (USask) graduate and leader in the province's technology industry says women "are extremely underrepresented in technology jobs"—and he wants to help close the gender gap.
"If women were proportionately represented in the innovation and technology industry, we would not have a labour shortage," said Dr. Aaron Genest (BSc'07, PhD'13), an applications engineering manager with Siemens and the president of SaskTech.
"The tech industry is the only industry where there are fewer job seekers than jobs available—and, not only has this situation pertained for the last decade, it's getting worse," he added.
"However, women are consistently underrepresented—frequently only 10 to 30 per cent of people working at technical jobs. Were we able to increase that by even 10 per cent, we'd see millions of women enter the workforce, alleviating the desperate demand for workers."
As a result, Genest—who studied computer science in USask's College of Arts and Science—has provided funding to create the new Graduate Prize for Women in Computer Science. The purpose of the award is to recognize excellence and innovation in graduate-level research by women in computer science and bioinformatics at USask who participate in Research Fest. Three annual prizes of $500 will be provided to the top three candidates in the Women in Computer Science research competition category.
Research Fest, organized by the Computer Science Graduate Council (CSGC) in partnership with the Department of Computer Science, celebrates research undertaken by graduate students. The goal is to bring together graduate students, faculty members, researchers and practitioners from academia and industry to discuss and present research and innovations in different areas of computer science and related fields. Research Fest 2021 is scheduled to take place on Aug. 16, with abstracts due on June 30, 2021.
USask alumna Rifat Zahan (MSc'16), a current computer science PhD student, commended Genest's generosity in creating the new prize. Zahan, the president of the CSGS and the lead organizer of Research Fest, noted the importance of acknowledging women's contributions in STEM (science, technology, engineering and mathematics)—particularly as women remain underrepresented in STEM fields.
"This award will set an example of how women's work can be appreciated in STEM fields, and will encourage women to participate in this event," she said. "This generous support is one of many ways to support our women, both in academia and in industries."
Genest said the current underrepresentation of women in the innovation and technology industry "is amplified at the level of technology leaders at executive and director levels."
"For these jobs, candidates must either have years of experience in the industry or graduate-level degrees. I felt that offering a prize distributed across several candidates at the graduate level, targeted for women leading in their field, would help support the next generation of leaders that we need in the tech field," he said. "While I've spoken about this issue for some time, I'm finally in a place to be able to provide more material support. I hope it helps."
Before studying computer science himself, Genest had been a performer, running an entertainment business for a decade. However, he had loved computers from a young age, learning to program on an original IBM PC that his father brought home in 1984. When Genest decided to go back to school at USask, computer science seemed like a good fit. After doing well in his undergraduate courses, he went on to complete a PhD under the supervision of Dr. Carl Gutwin (PhD) in the Human-Computer Interaction Lab.
"That was one of the best decisions of my life," said Genest. "When I started my major in computer science, the Spinks Addition was brand new and the department had recently moved into the old part of the Thorvaldson Building. The facilities were fantastic, the staff and faculty accessible, there were spaces for community and concentration, and the work was engaging. In the end, it was the problems that I encountered and had to solve in the coursework that kept me there, however. That was the best part—solving hard problems."
As she pursues her own PhD in computer science, Zahan is also aiming to be a problem solver. In particular, she wants to take "a trans-disciplinary approach to contribute in public health."
"I especially care about the health of vulnerable populations: women and children," said Zahan. "I saw that the Department of Computer Science at USask has a lab called the Computational Epidemiology and Public Health Informatics Lab (CEPHIL), where technology can be used to address public health challenges. I met Dr. Nathaniel Osgood, an alumni from MIT, working as a professor in the department for many years. I saw that he has good projects and collaboration with stakeholders, who are working on issues such as suicide prevention and addictions. Since my research interest aligned with Dr. Osgood and I liked other research in the department, the reputation of the department, and seeing a good number of female students enrolled in the grad programs, that's when I decided to pursue a PhD in computer science."
During her PhD studies, Zahan has connected with world-class researchers from the U.S., Canada and Australia, as well as decision-makers from the local, provincial and federal governments. She is working under the Federal Student Work Experience Program (FSWEP) with the Government of Canada, and has developed a national-level mathematical model to address the suicide and opioid crisis during the COVID-19 pandemic. She has also worked with the Sax Institute in Australia to develop a dynamic model of identifying suicide clusters among youth and to assess interventions to prevent suicide.
Zahan said the Department of Computer Science has done many things to encourage women to participate in STEM research and in leadership roles. For example, Osgood has encouraged "a parent-friendly lab," where graduate students can bring their children, she said.
"It is that environment within the department where women feel safe and encouraged to pursue a career while having a life," said Zahan.
Genest said USask's new computer science graduates will all have "a great future" ahead of them. Saskatchewan's primary industries of agriculture, energy and mining are undergoing rapid digitization and the trend of increasing technology-centric business practices across every other industry is growing, he said.
"This is putting an enormous opportunity in front of the next generation of graduates: find those places in the rapidly changing business, education and research and development landscape and be part of the change," said Genest.
"Sometimes it might feel like it's starting a bit slowly—everyone needs to be trained and get some experience under their belts—but it will pick up quickly and you'll soon find yourself as a leading part of an organization if you want it. And don't forget that if you don't find exactly the innovation for which you're looking, you can always start your own company and try to grab some of the hundreds of millions of venture capital entering our province every year."
---
Related Articles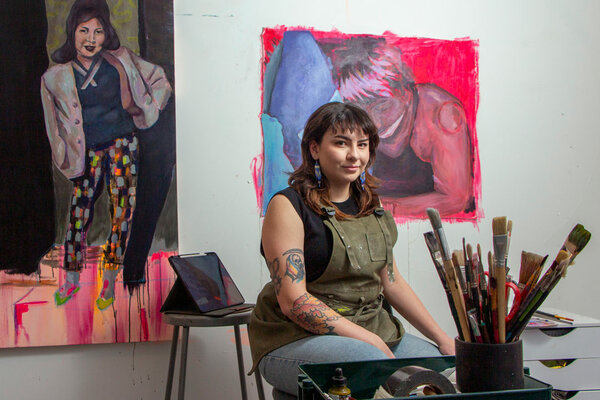 MFA student won a 2023 Outstanding Student Achievement in Contemporary Sculpture Award from the International Sculpture Center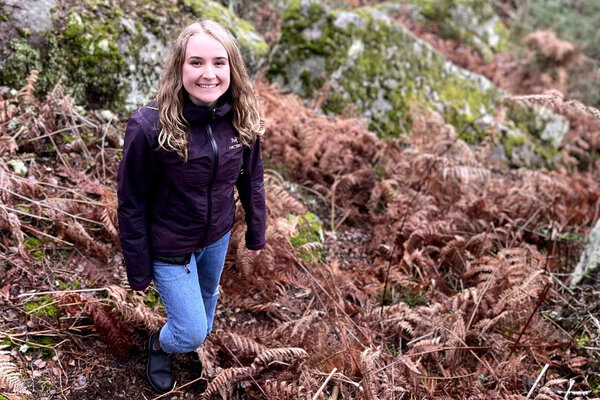 USask biology student Rachel Andres is making plans to continue her love of plant science research at the University of Oxford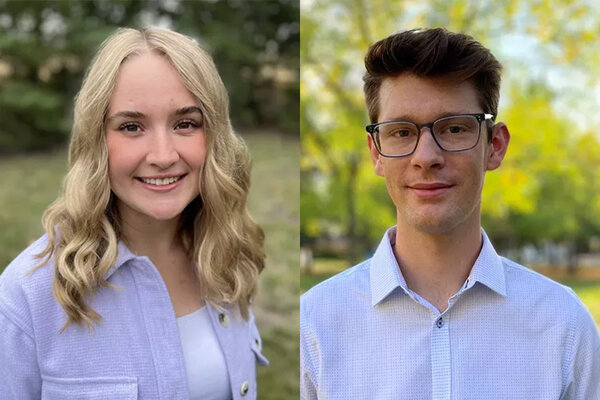 Biological sciences student Rachel Andres is one of two USask recipients selected for the prestigious Rhodes Scholarship