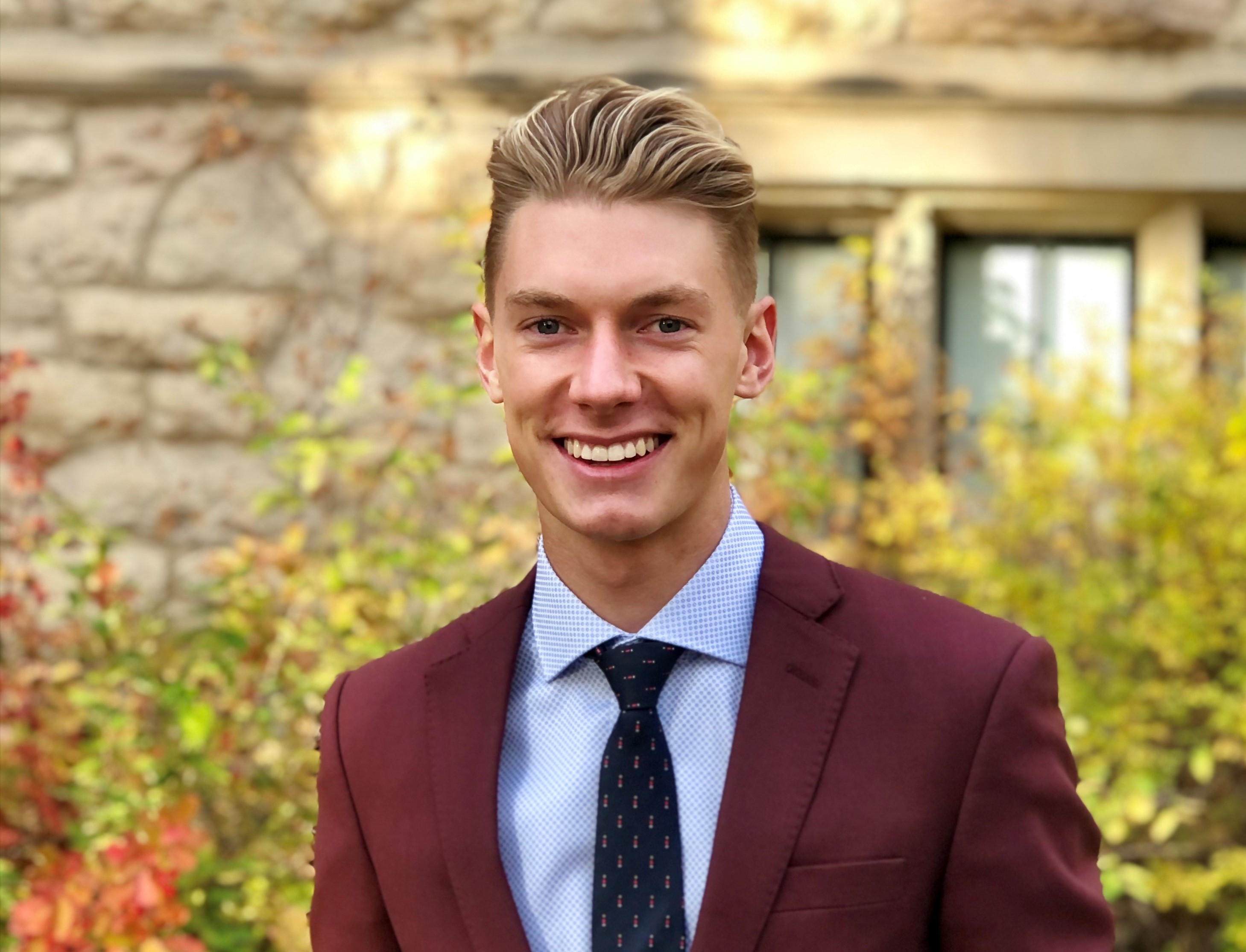 Award-winning USask graduate eyes aerospace engineering career
During his undergraduate studies, Ryan Sheppard was the recipient of eight scholarships
By Shannon Boklaschuk
As a student at Saskatoon's Holy Cross High School, two "incredibly passionate" teachers sparked Ryan Sheppard's interest in physics.
"Their classes captivated me with their ability to make complicated and abstract concepts familiar and their encouragement of students to dig deeper into course concepts," he said. "I became fascinated about the remarkable principles and laws that silently govern our universe and decided to pursue a program that would enable me to uncover these mysteries for myself."
Later, as an undergraduate student at the University of Saskatchewan (USask), Sheppard continued to pursue his passion for physics. He's now set to receive two degrees during USask's 2021 Spring Convocation: A Bachelor of Science degree in physics, from the College of Arts and Science, and a Bachelor of Science in Engineering degree in engineering physics, from the College of Engineering.
"I am thrilled to reach this milestone in my academic career, and I could not be happier with my decision to join the engineering physics program at the University of Saskatchewan," he said. "The university provided me with an extremely fulfilling academic experience and I am grateful for the unique opportunities that supplemented my degrees."
One of those unique opportunities was studying abroad in Norway, at the University of Oslo, during his third year of university—something Sheppard calls a highlight of his undergraduate studies and "one of the greatest personal experiences" of his life. He said he highly recommends the study abroad opportunities offered at USask, noting "the people that you meet and memories you make will last a lifetime."
"I chose to study abroad for a semester because the study abroad program at the University of Saskatchewan is highly regarded and many of the partner institutions, such as the University of Oslo, offered courses with transferrable credits. This aspect enabled me to undertake an opportunity that would complement my studies without (impeding) my academic plans," Sheppard said.
"I was fortunate to focus on my studies in Oslo without financial worries due to the funding provided by both institutions. The motivation to make the most of your time while studying abroad leads you to engage in local activities and travel as frequently as possible and, in doing so, you develop countless life skills and can experience tremendous personal growth."
At the University of Oslo, Sheppard took an undergraduate research course with a focus on aerospace instrumentation. He worked alongside a fellow USask classmate on a project that entailed the design of an inertial measurement unit for a rocket application.
"The research project provided us with hands-on experience fabricating and testing the instruments as well as presenting our research findings to potential clients," he said. "In a different class, we were fortunate to participate in a trip to CERN in Switzerland and attend several lectures provided by distinguished scientists. Invaluable experiences such as these further strengthened my passion for my studies and encouraged me to pursue a master's (degree) in aerospace engineering."
Sheppard was a participant in the Canada-Norway Student Sounding Rocket (CaNoRock) exchange program. The program is a partnership between USask, two universities in Alberta, the Royal Military College, the University of Oslo and the Andøya Space Center in Norway.
"The Physics 391 course offered at the University of Saskatchewan focuses on space physics and instrumentation, with the primary objective of participation in the CaNoRock Student Sounding Rocket Program. This collaborative program allows students and faculty from universities in Canada and Norway to engage in a field course at the Andøya Space Centre in Andenes, Norway, for one week," Sheppard said.
"The CaNoRock program strengthened my enthusiasm and passion for a career in the aerospace industry. . . . Working in a group of students and instructors focused (on) aerospace engineering is a rare opportunity. Being able to see the entirety of a sounding rocket campaign and its number of unique roles broadened my understanding of scientific collaborations of this calibre. The collaborative skills learned from working in a fast-paced, interdisciplinary, bilingual environment will be necessary for my career."
During his undergraduate studies, Sheppard was the recipient of eight scholarships, including the Ruth and Eber Pollard Scholarship in Engineering Physics. Outside of the classroom, he played volleyball and was involved with the University of Saskatchewan Space Design Team (USST).
"The diverse student body, dedicated professors and countless extracurricular activities and programs available at the University of Saskatchewan make it an incredible place to study," Sheppard said. He noted that students in the College of Arts and Science's Department of Physics and Engineering Physics "are fortunate to have incredible professors who are not only respected in their field but also act as mentors to students."
"The broad range of research areas of the faculty provide students with the opportunity learn from specialized instructors and greater access to world-class institutions and research groups, such as SuperDARN, the Canadian Light Source and the Institute of Space and Atmospheric (Studies)," he added.
Currently, Sheppard is working full-time as a summer student at the Canadian Light Source, where he will focus on building a computer model of a magnet used for producing synchrotron light. In late August, he will move to Montreal, where he will pursue a master's degree in aerospace engineering at McGill University.
"The funding provided through various scholarships throughout my undergraduate degrees has enabled me to expand my horizons eastward and pursue postgraduate studies without financial pressures. Every step of my academic and career paths has been guided by my desire to further progress humanity by addressing the technological challenges facing the aerospace industry," he said.
---
Related Articles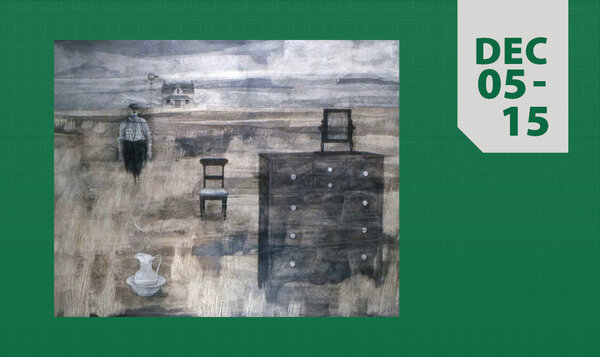 A collaborative exhibition by USask students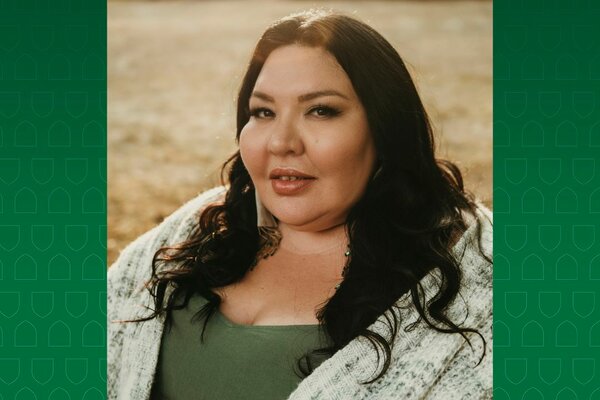 Award-winning poet and photographer Tenille Campbell (BA'07, MFA'12) has been selected as the next Indigenous Storyteller-in-Residence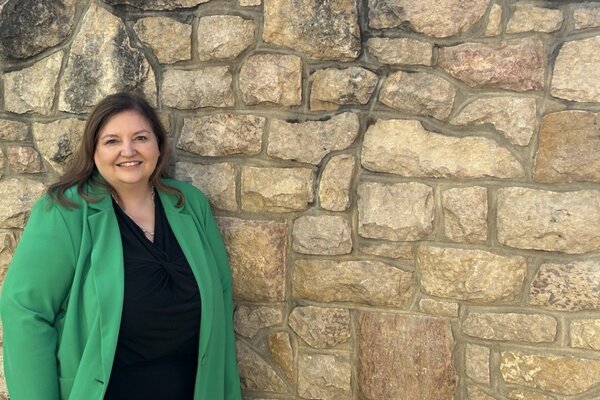 Marnie Wright (BA'92) is the new associate vice-president of people and chief human resource officer