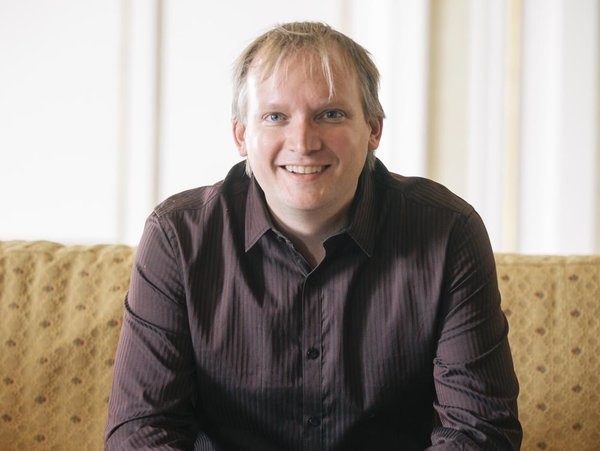 Dr. Lorin Elias named new Vice-Dean Academic
Dr. Lorin Elias (PhD), a cognitive neuroscientist and a professor in the college's Department of Psychology, will begin a five-year renewable term in his new role beginning July 1, 2021
By Shannon Boklaschuk
A University of Saskatchewan (USask) faculty member with extensive administrative experience related to teaching, learning and student affairs has been named the incoming Vice-Dean Academic in USask's College of Arts and Science.
Dr. Lorin Elias (PhD), a cognitive neuroscientist and a professor in the college's Department of Psychology, will begin a five-year renewable term in his new role beginning July 1, 2021. The Vice-Dean Academic is a key member of the college's leadership team and acts as a liaison with the office of the Vice-Provost Teaching, Learning and Student Experience (TLSE).
"I'm honoured and humbled by this opportunity," said Elias, who will take over the portfolio from Dr. Gordon DesBrisay (PhD), a faculty member in the Department of History.
"I am also very thankful for the opportunity to work closely with Vice-Dean DesBrisay as he shaped the portfolio as our college's first Vice-Dean Academic," Elias added. "His work led to several transformative changes, including curricular renewal. I aspire to retain some of that momentum and help enhance our academic programming across the college."
Applying for the new position was "a natural progression" of Elias' passion for the teaching and learning component of the College of Arts and Science's academic mission. Since 2016, he has served as the college's Associate Dean, Student Affairs. The College of Arts and Science will be recruiting for a new Associate Dean, Student Affairs and has struck a committee to assist in the search.
Elias said his five years as Associate Dean, Student Affairs provided him with "the best training" to prepare him for the role of Vice-Dean Academic, as it offered "an excellent view of our academic policies and current curriculum from a variety of perspectives."
"One of my favorite experiences as Associate Dean of Student Affairs has been the opportunity to work closely with college leadership and our exceptionally dedicated, enthusiastic and talented college staff," he said. "Before taking that role on, I didn't always understand—or even know about—all the critical work going on behind the scenes to support our academic mission in the college. Working with our leadership and staff has been such a privilege and pleasure, and I'm looking forward to continuing that work in a different, but closely related, portfolio."
Previously, Elias served as head of the Department of Psychology from 2013-2015 and then as interim Associate Dean, Student Affairs, for one year before taking on the five-year role as Associate Dean, Student Affairs.
Elias' academic journey at USask began as a student in the college, culminating in a Bachelor of Arts (honours) degree from the university in 1994. He went on to earn a Master of Arts degree and a PhD in psychology from the University of Waterloo in 1996 and 1999, respectively. In 1998, he joined the College of Arts and Science's Department of Psychology as an assistant professor, was tenured and was promoted to associate professor in 2002 and to professor in 2008.
"Since I moved back to Saskatoon in 1998 and started my appointment in the Department of Psychology, the vast majority of my administrative work has focused on undergraduate students and the delivery of our academic programming," he said. "Whether it was serving on college- or university-level academic programs committees, scholarship administration committees, teaching award selection committees or chairing the undergraduate committee in psychology, all these experiences gave me a good overview of the academic experience of our students."
As a researcher, Elias currently focuses on how lateral biases in our perceptions and actions influence our everyday lives. Since his academic appointment at USask began, he has been the principal investigator (PI) for more than $850,000 in external grants and appointments, through organizations such as the Natural Sciences and Engineering Research Council of Canada (NSERC), and a co-PI on projects totalling another $1.65 million in funding. He is the author of more than 70 peer-reviewed papers with more than 3,000 citations.
Elias is also a celebrated teacher who has taught 14 different courses ranging from introductory classes to graduate-level courses. He has been honoured with several teaching awards throughout his career, including the University of Saskatchewan Master Teacher Award in 2012.
In applying for the Vice-Dean Academic position, Elias outlined his vision for the next five years with a seven-point plan aimed at positioning the College of Arts and Science—USask's largest college—within the University the World Needs. These points include expanding credentialling initiatives; integrating the college's course builds; coordinating grading practices; implementing the college's new curriculum; leveraging outreach with recruitment; increasing student exchange and study abroad programming; and reviewing academic programming.
"Given all my experience delivering our curriculum, I'm excited about the opportunity to help shape it," he said. "We have just started implementing our first major curriculum revision in decades, and there is plenty of work to do on that front. I'm also excited about opportunities to expand our micro-credentialling options in the college, especially in light of the central role Arts and Science plays in undergraduate education across the campus, not just to our own majors."
---
Related Articles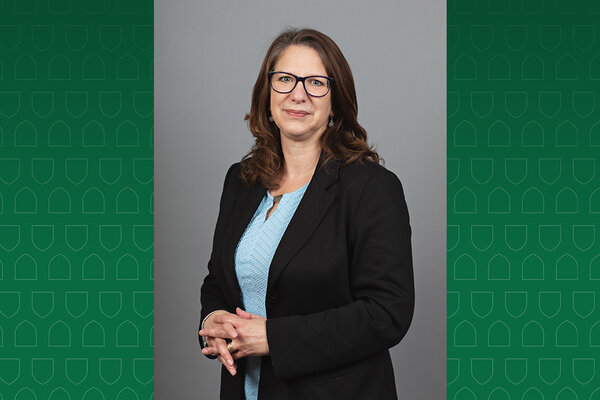 Department of Anthropology professor will serve a 13-month term on the College of Arts and Science leadership team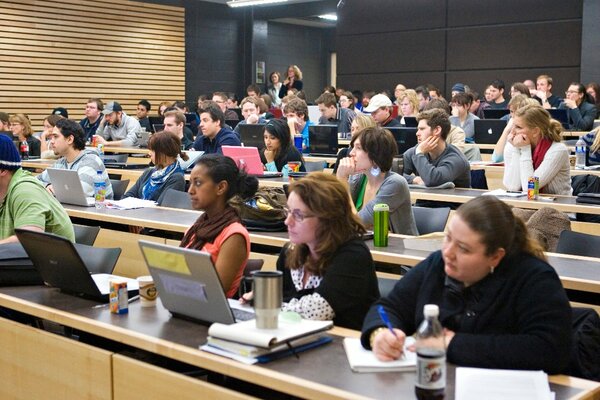 Dr. Loleen Berdahl (PhD), Dr. Simonne Horwitz (D. Phil), and Dr. Cheryl Troupe (PhD) are inaugural recipients of the new award