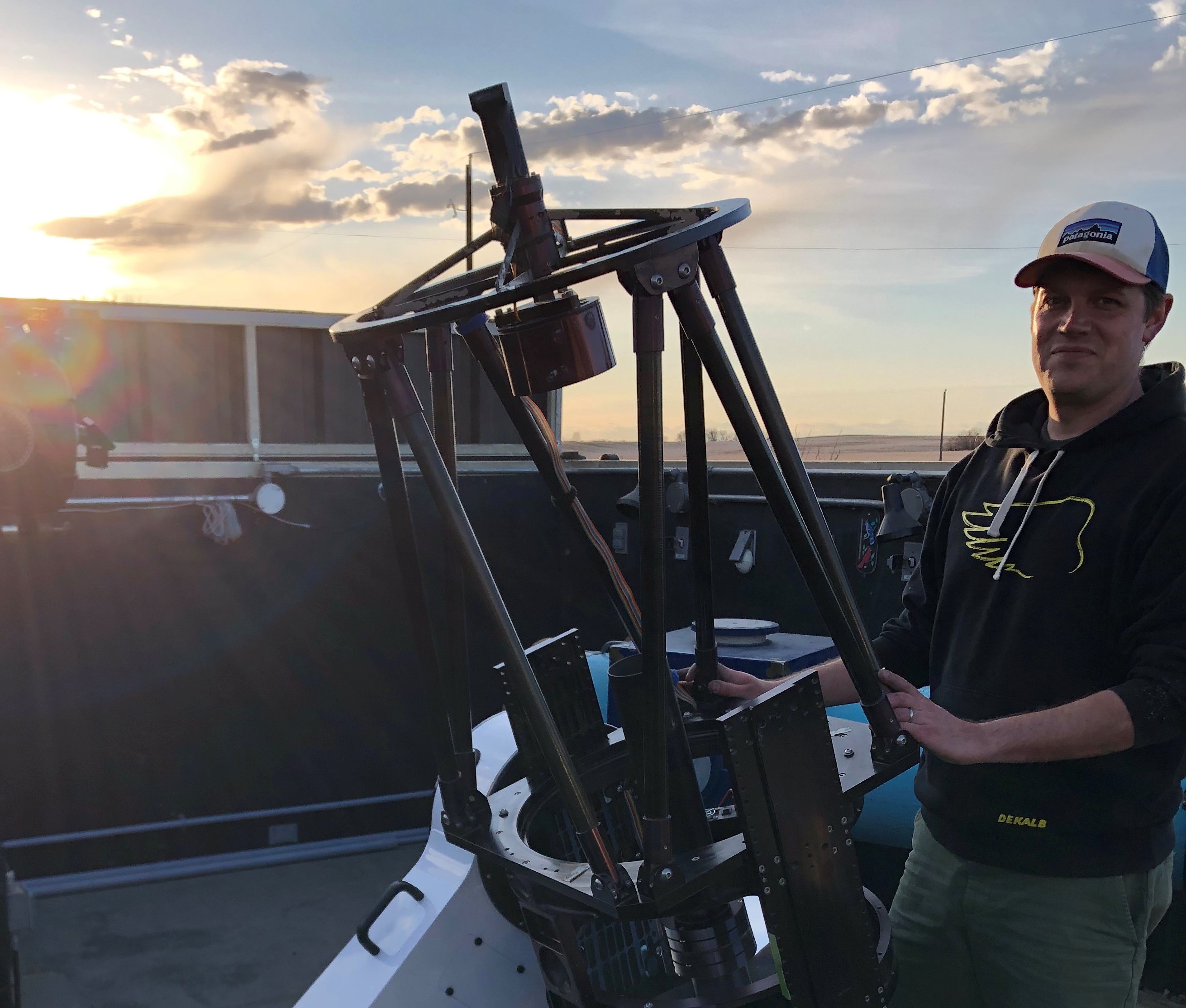 'Everyone's really excited': USask's new robotic telescope discovers first supernova
The supernova—known as SN 2021gmj—was discovered on Saturday, March 20, 2021, at around 3 am, by the DLT40 supernova research group
By Shannon Boklaschuk
Astronomers at the University of Saskatchewan (USask) are excited about undertaking new research after the PROMPT-USASK Skynet robotic telescope discovered its first supernova earlier this month.
The supernova—known as SN 2021gmj—was discovered on Saturday, March 20, 2021, at around 3 am, by the DLT40 supernova research group. In collaboration with USask and the international astronomy network Skynet, DLT40 uses PROMPT-USASK along with two other PROMPT telescopes, located in Chile and Australia, to monitor 600 bright nearby galaxies on a 12-to-24-hour cadence. The aim is to detect new supernovae soon after they occur.
"Everyone's really excited to study this thing over the coming weeks, especially since our prior constraints show we discovered it within a day of explosion," said Dr. Daryl Janzen (PhD), who teaches in USask's Department of Physics and Engineering Physics, located in the College of Arts and Science. "It was a wonderful way to start the weekend."
A supernova is often characterized as a giant explosion—the largest that takes place in space—occurring at the end of the life of a star. Although supernovae only burn for a relatively short amount of time, the explosions enable scientists to glean much information about the universe.
SN 2021gmj turned out to be a type II supernova, resulting from the core collapse and subsequent explosion of a massive star in the nearby galaxy NGC 3310 when the star ran out of fuel at the end of its life.
"Detecting new supernovae early on is critical to understanding the conditions that lead to a star's explosion, and Skynet's automated observing capability—combined with DLT40's machine-learning algorithm, which alerts the team of high-quality candidates—makes it possible to discover supernovae and rapidly respond with time-sensitive follow-up observations using world-class telescopes," Janzen said.
The DLT40 supernova survey is run by astronomers at UC Davis and the University of Arizona. Their primary search is carried out by three telescopes—the USask robotic telescope, as well as one in Chile and one in Australia. Janzen operates USask's telescope and the one in Australia, and also maintains the equipment at Sleaford Observatory east of Saskatoon.
During the past decade, approximately 1,000 bright, nearby supernovae have been observed, which—due to technology like that used in the DLT40 survey—is roughly the same number that had ever been observed before, Janzen noted.
"Discovering these soon after they explode so that early follow-up observations may be made is rarer yet, so discoveries like this remain important contributions to our understanding of stellar evolution," he said.
SN 2021gmj is the first supernova to be discovered by USask's new robotic telescope, which was installed a year ago at Sleaford Observatory by the Department of Physics and Engineering Physics. Part of the international astronomy network Skynet, the telescope can be remotely controlled from any computer connected to the internet.
The new robotic telescope has been particularly useful as a teaching and learning tool since the global COVID-19 pandemic began, with many USask courses—including Janzen's astronomy classes—moving online to help protect the health and safety of students, faculty and staff. USask astronomy students have been able to conduct original research while using the robotic telescope from the comfort of their own homes.
"Our undergraduates have been using the telescope this year to study previously discovered variable stars and improve our understanding of the mechanisms that cause their brightness to fluctuate, which has led to a number of reclassifications," Janzen said.
"Essentially, the addition of Skynet's PROMPT-USASK robotic telescope at Sleaford Observatory provides our students access to a world-class teaching facility that they can use to do novel astronomical research at the undergraduate level, alongside professional astronomers who are making important and impactful discoveries with the same telescope."
Through Skynet, USask students can access telescopes in the United States, Australia and Chile as easily as the one at the Sleaford Observatory. For example, for an assignment for two astronomy courses held this term, Janzen's students photographed an asteroid simultaneously through the PROMPT-USASK telescope and an identical telescope in Chile.
Janzen said the discovery of SN 2021gmj is a great example of the value of USask's partnership with Skynet.
"Our students have 50 per cent access—our share of the telescope's time, since half the equipment is owned by Skynet—to a telescope that is used for research by professional astronomers. And this year—during a pandemic—our undergraduates have managed to do research with that telescope that far exceeds what they could do before," he said.
"Through research into variable stars being led by Rina Rast for her Physics 493 capstone project, our students have already managed to reclassify half a dozen variable stars in the International Variable Star Index, with many more revisions pending as student projects come to an end this term. And this work is being done with one telescope that shares its time between our students' projects, the DLT40 survey and undergraduate astronomy labs that are done by students around the world."
---
Related Articles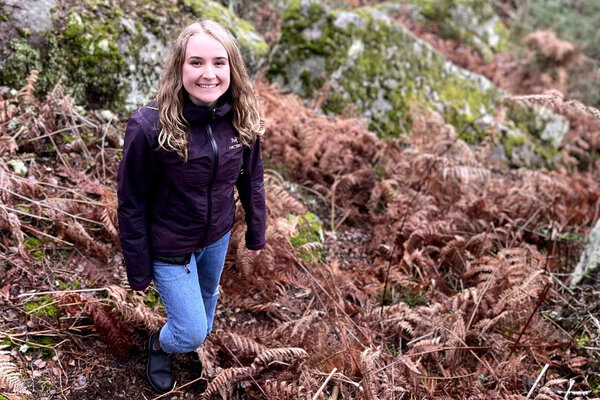 USask biology student Rachel Andres is making plans to continue her love of plant science research at the University of Oxford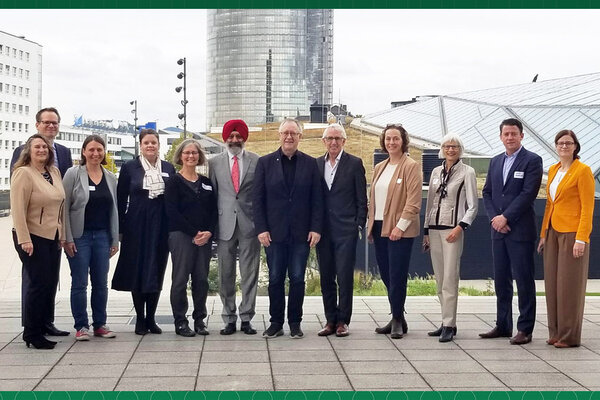 College of Arts and Science faculty members were part of the USask delegation that travelled to the University of Bonn (UBonn) in Germany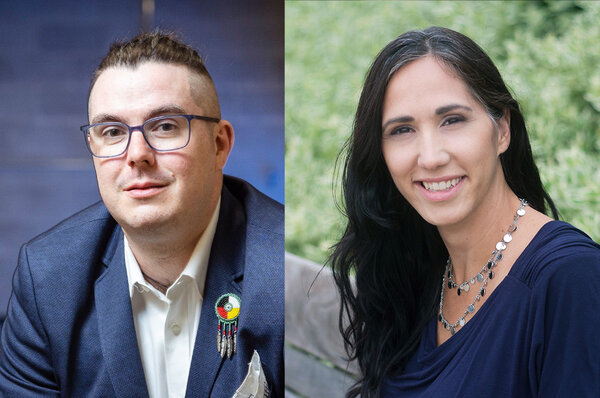 USask drama faculty Deneh'Cho Thompson and Carla Orosz are part of a national, one-of-a-kind, theatre project