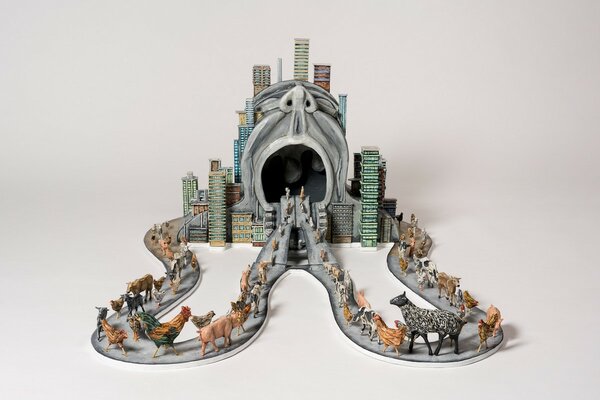 Jude Griebel, Procession. 21" x 47" x 34". Wood, adhesives, acrylic, 2020. Courtesy the artist.
Kenderdine Art Gallery
Artist-In-Residence: May 3 - May 27, 2021
Exhibition: May 28, 2021 - Aug. 21, 2021
Curator: Leah Taylor
The exhibition Jude Griebel: Illuminated Collapse presents a series of six detailed dioramas merging figure and ground to highlight human connection to the surrounding world. In these sculptures, unsettling scenes unfold on the surface of circular bases. Anatomies/landscapes are engaged in dramatic acts of self-consumption and destruction, projecting a metaphorical "End of Times" narrative. Mirroring our own world through their miniature elements, the works reflect on contemporary consumption, industrial development, and inherent environmental degradation. Griebel's artworks combine scientific reality with fantasy and diverse cultural references, using personal symbolism and metaphor to register the concept of planetary collapse.
About the artist
Jude Griebel (Canadian) is a New York-based figurative sculptor, currently the artist-in-residence at Pioneer Works, Brooklyn, USA until March 2021. Griebel has completed numerous residencies, including The Studios of MASS MoCA, North Adams and HALLE 14, Leipzig. Griebel holds an MFA in sculpture and ceramics from Concordia University, Canada. Griebel completed an MFA International Exchange, University of Lapland, Finland, and holds a BFA from Emily Carr University of Art and Design, Vancouver, Canada.
---
This story aligns with the following Think Big – Be Bold: Arts and Science 2025 plan goals: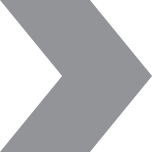 Excellence in RSAW