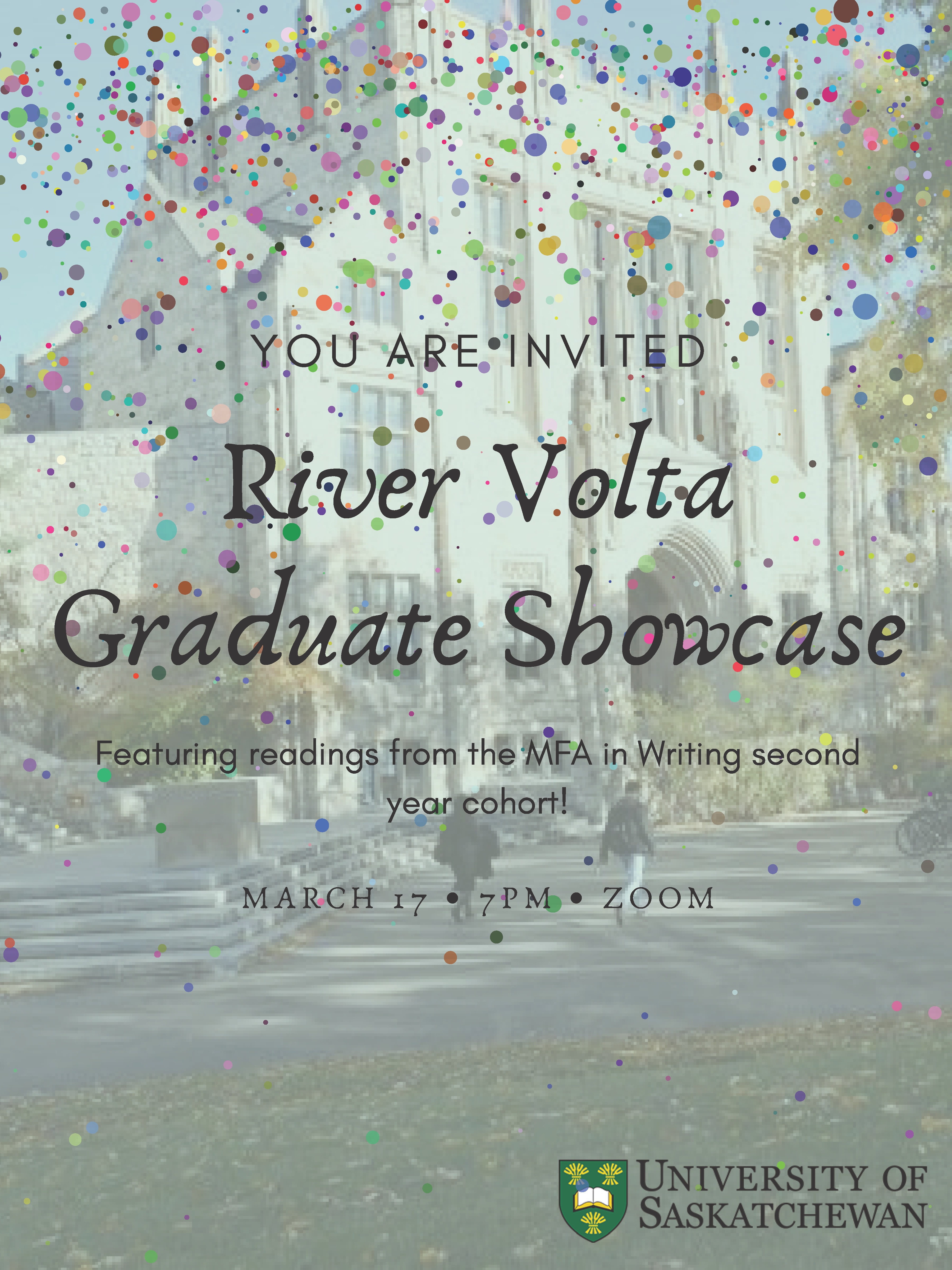 River Volta Graduate Showcase
Celebrating our MFA in Writing second year cohort!!
Wed Mar 17
7 pm
Via Zoom
Please come out to celebrate our MFA in Writing Program second year cohort, who will be reading this Wed, March 17, at 7 pm from their thesis-works-in-progress.
This is an event not to be missed!!
Related Articles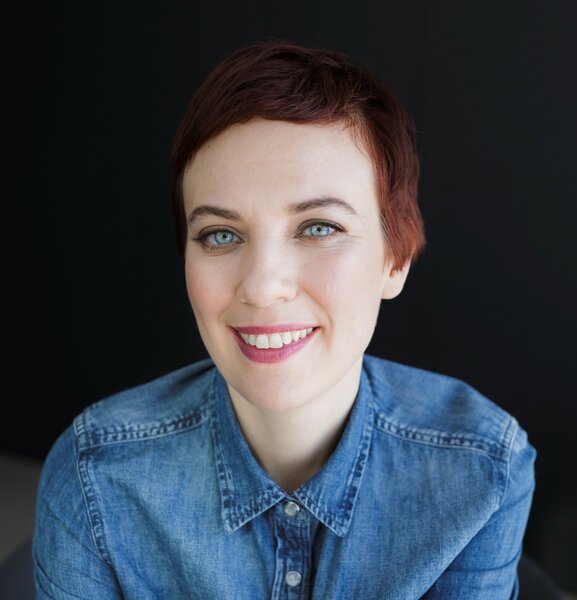 Field Requiem, the new book of poetry by Dr. Sheri Benning (PhD), will be discussed during an online launch event on Sept. 29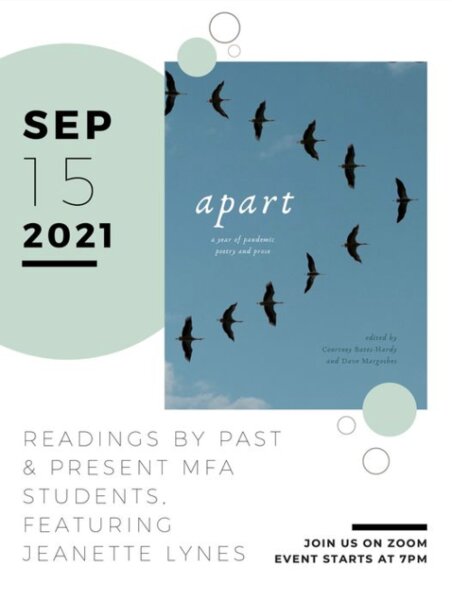 River Volta kicks off the new year with special "Apart" anthology reading!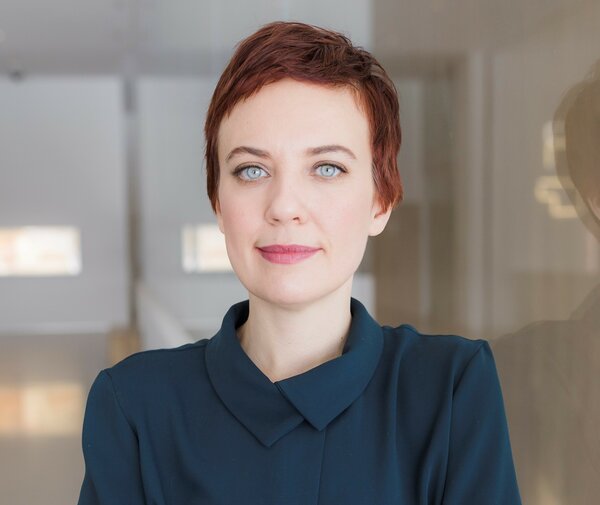 Benning is an assistant professor in the Department of English in the College of Arts and Science at the University of Saskatchewan