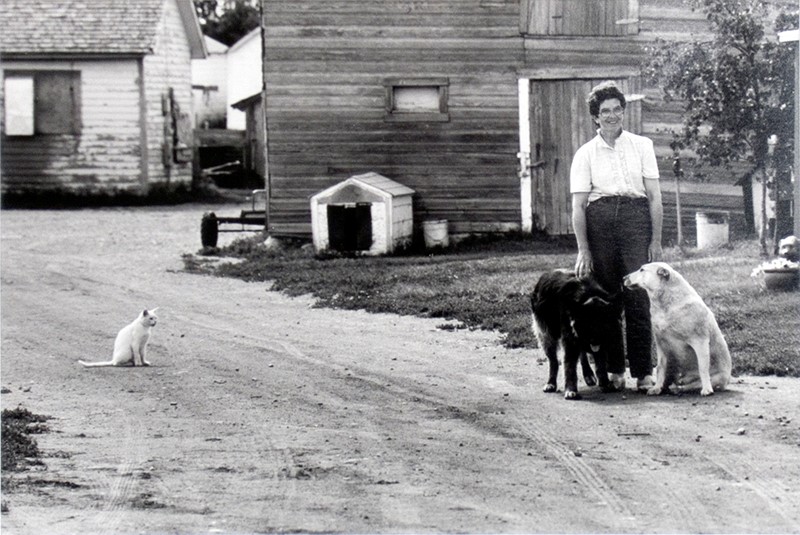 USask, Remai Modern collaborate on expansive exhibition of Thelma Pepper's photography
The project is the first such collaboration between USask and Remai Modern, two organizations that signed a memorandum of understanding in 2017 to collaborate in areas of complementary strength and mission
By Shannon Boklaschuk
The University of Saskatchewan (USask) has teamed up with Remai Modern to present an exhibition showcasing the work of beloved Saskatoon photographer Thelma Pepper, who passed away in December 2020 at the age of 100.
Thelma Pepper: Ordinary Women. A Retrospective is a collaboration between Remai Modern and the USask Art Galleries and Collection, featuring works from both the museum's and the university's collections. The project is the first such collaboration between USask and Remai Modern, two organizations that signed a memorandum of understanding (MOU) in 2017 to collaborate in areas of complementary strength and mission.
The exhibition, which opened on Feb. 13, 2021, at Remai Modern and runs until Aug. 15, 2021, was co-curated by USask curator and alumna Leah Taylor (BFA'04) and Sandra Fraser, Remai Modern curator (collections).
"This is the largest exhibition to date to be shown of Thelma Pepper's work, and through her lens we unpack a dialogue around seemingly Ordinary Women, who lived full lives in the face of challenges, hardships and patriarchy, doing so with both resilience and grace," said Taylor.
"Though we are truly saddened that Thelma was unable to be with us to celebrate this moment—she passed on December 1, 2020, at age 100—we feel that she would be proud to see her work presented through this curatorial framework, at this moment in time, and in this incredible art museum gallery. Thelma was very supportive and excited about the exhibition in the two years leading up to this moment. Sandra and I were very thankful for the meetings we were able to have with her, and her sons, Gordon and Ron, throughout our stages of research."
Pepper, who was born in Nova Scotia in 1920 and moved to Saskatoon in 1947, was known for documenting the lives of Prairie women and men through black-and-white photography, putting their experiences and resilience into focus. Ordinary Women. A Retrospective places Pepper's work in context alongside several other women photographers: Rosalie Favell, Mattie Gunterman and Dorothea Lange, as well as USask alumni Frances Robson (BA'80) and Sandra Semchuk (BFA'70).
In total, there are 119 photographs in the exhibition, including 59 Thelma Pepper artworks—24 of which are from the USask Art Collection's holdings.
"We knew from the very start that we were going to focus on the stories and portraits of women—hence the exhibition title—and from there we looked at fulfilling the concept of a retrospective by including seminal works from all of Pepper's three major bodies of work, plus some personal history photographs and career-related ephemera," said Taylor.
"The three bodies of work include Decades of Voices: Saskatchewan Pioneer Women, Spaces of Belonging: A Journey Along Highway 41 and Untie the Spirit. The exhibition also includes a selection of four audio interviews Pepper recorded of her subjects.
"By situating Pepper alongside five other female photographers, our curation places her work in context with contemporaries. Works by Rosalie Favell, Mattie Gunterman, Dorothea Lange, Frances Robson and Sandra Semchuk suggest intimate and critical insights into Pepper's work."
In 2009, Pepper was the subject of a National Film Board of Canada production, A Year at Sherbrooke. In 2014, she was named the recipient of the Lieutenant Governor's Arts Award—Lifetime Achievement, followed by the Saskatchewan Order of Merit in 2018. The new exhibition coincides with the publication of Pepper's biography, written by Amy Jo Ehman and published by MacIntrye Purcell.
Taylor said it was "a truly great experience" to work collaboratively with Fraser on the expansive retrospective.
"As colleagues, with a mutual interest and admiration for the work of Thelma Pepper, our co-curation came about organically, borne from conversations we had three years ago around our collections and the importance and cultural impact of Pepper's 40-year photography career," Taylor said.
"Once the project had been approved, it was two years in the making to bring our curatorial research and Pepper's major bodies of work altogether. It's been a total pleasure to work with Remai Modern's team, situating our two respective collections together, along with several key loans, in Remai Modern's Collections Gallery. I believe Ordinary Women also illustrates the important role and potentiality that collections, research and exhibitions play in respect to USask and Remai Modern's MOU."
Pepper was first introduced to photography by her father and grandfather, but it was not until after her four children were grown that she began her own photographic work. She was known for her involvement with The Photographer's Gallery, an artist-run exhibition and resource centre dedicated to photography as an artistic practice. She had her first solo exhibition in 1990 at the age of 69—Decades of Voices: Saskatchewan Pioneer Women—which travelled across Canada and to Scotland.
"What I admire about Thelma Pepper was her genuine curiosity and interest in women's stories, and through her photographs and interviews she gave voice to her sitters, taking up space with their histories and knowledge," said Taylor.
"She dedicated countless hours interviewing and recording elderly women, becoming a trusted confidant and friend with whom they felt comfortable sharing highly personal stories. Pepper asserted that, 'Your life changes as soon as you tell your story to a different person.' She was a feminist that was interested in the greater good of humanity, and she utilized photography to document how her sitters held an important role in the historical narrative of a place. She was interested in how sites and small-town amenities connected to her subjects."
Taylor said the public response to the new exhibition has "been really positive thus far," with many viewers already visiting Remai Modern to see the show since it opened earlier this month.
"Since the exhibition has opened, while we still find ourselves still in the grips of a global pandemic, Pepper's work of elder women and people in care homes, alongside images of the Saskatchewan Prairie landscape, seems to have a real grounding effect for viewers—particularly since we are being kept at a distance from family and loved ones living in care-home situations," said Taylor. "I believe Pepper's intent to connect stories and faces of elder women through her photography could not be more timely and poignant than now."
---
Related Articles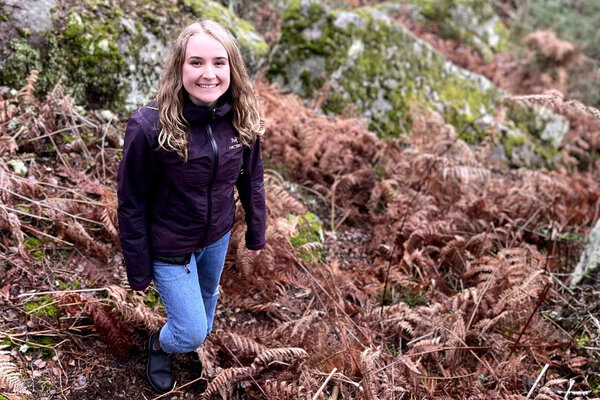 USask biology student Rachel Andres is making plans to continue her love of plant science research at the University of Oxford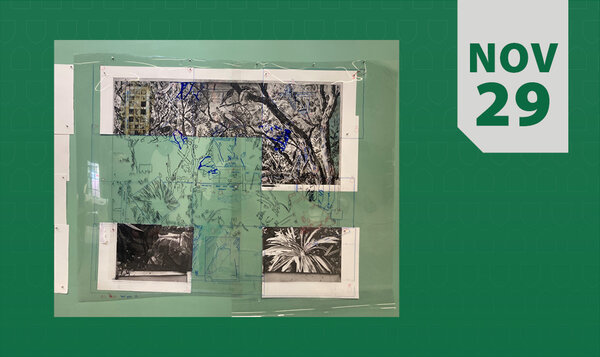 A talk by visiting artist Jillian Ross, master printer and founder of Jillian Ross Print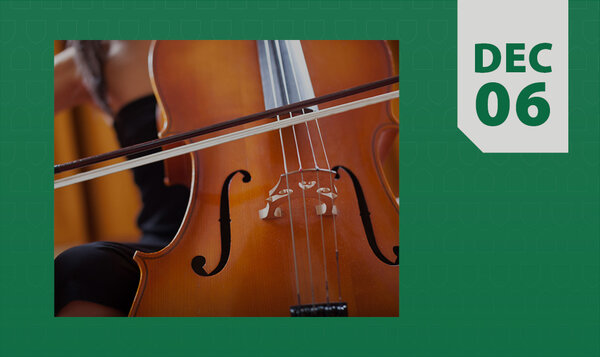 Enjoy beautiful chamber music works performed by students in the USask Chamber Ensemble