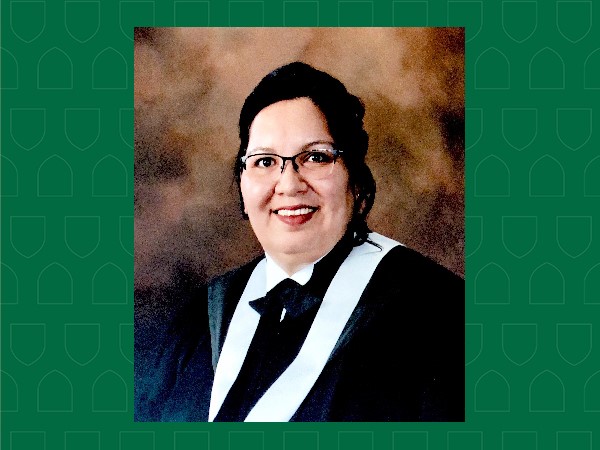 Indigenous Achievement Award recipient set to become a USask graduate—again
Tara Nelson, who is pursuing a philosophy degree, first became a USask alumna in 2019 when she received her degree in sociology and a certificate in ethics, justice and law
By Shannon Boklaschuk
Tara Nelson will realize a dream when she graduates from the University of Saskatchewan (USask) this spring with her second Bachelor of Arts degree.
"It doesn't feel real, but it will probably hit me later," said Nelson, a student in USask's College of Arts and Science.
Nelson first became a USask alumna in 2019, when she received her undergraduate degree in sociology, as well as a certificate in ethics, justice and law. After graduation, she decided to remain at USask and continue her studies with the goal of earning a philosophy degree.
"I've always wanted two degrees," Nelson said.
"I think what worked best for me was there was such an overlap between philosophy and sociology that it just worked together," she added.
A few months before her second Convocation ceremony, Nelson will be honoured with an award for resiliency during Indigenous Achievement Week (IAW).
IAW, which will be held from Feb. 1 – 5, 2021, is an annual event that celebrates the successes and contributions of Métis, First Nations, and Inuit students, staff, faculty, and alumni. This year's theme is nīkānihk itohtētān, walking together into the future. The theme is chosen by Indigenous students from across USask each year.
One of the highlights of the week is the Indigenous Student Achievement Awards Ceremony, which will be held online on Feb. 4. Indigenous students will be honoured for their academic achievement, leadership, research, resiliency, and community engagement.
Nelson, a member of Montreal Lake Cree Nation, first started her undergraduate studies at USask in 1999 after completing high school in Prince Albert, Sask. After attending university for a couple of years, she decided to take a break and became interested in cooking. As result, she went on to become a journeyperson chef and worked in the food industry, including as a cook at a daycare for seven years.
A few years ago, Nelson decided to resume her studies at USask—and she's glad she did.
"I realized how much I wanted to finish my sociology degree, so I just stuck with it," she said. "At least that gave me the push to go back to school."
Nelson, who will turn 40 in March, noted that she is little older than some of her undergraduate classmates. However, she has attended undergraduate philosophy events and has developed a bond with her fellow students, whom she misses seeing in person on campus due to the COVID-19 pandemic. At USask, course delivery continues to be offered primarily through remote online learning, with extremely limited in-person instruction, to protect the health and safety of students, faculty, and staff.
While Nelson continues to learn from home, she is thankful for the technology that keeps her connected with other students and professors.
"You just log on and it's like, 'Hey, everybody.' "
Nelson plans to work after completing her second Bachelor of Arts degree, but she would eventually like to return to USask to pursue a law degree. When asked if she has any advice for other students, she said "just work at your own pace and don't worry about the timeline."
"Age is just a number," she added.
---
Related Articles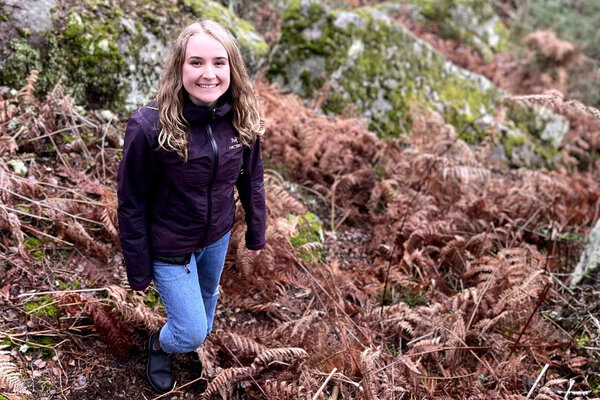 USask biology student Rachel Andres is making plans to continue her love of plant science research at the University of Oxford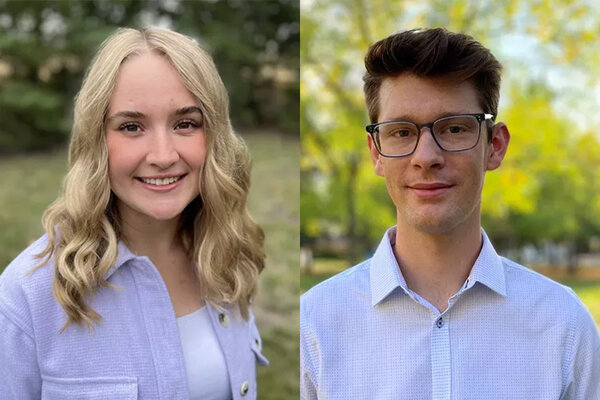 Biological sciences student Rachel Andres is one of two USask recipients selected for the prestigious Rhodes Scholarship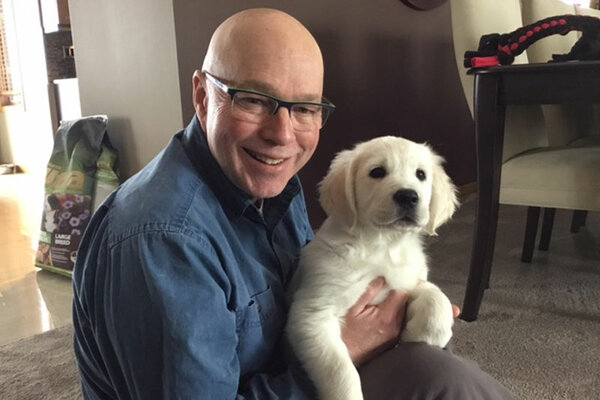 The Honourable Raymond Wyant (BA'73), former Chief Judge of the Provincial Court of Manitoba, reflects on fond memories of USask